Charlottesville & Albemarle County
Self-Guided Tours & Contest #2
Post by Dawn Peters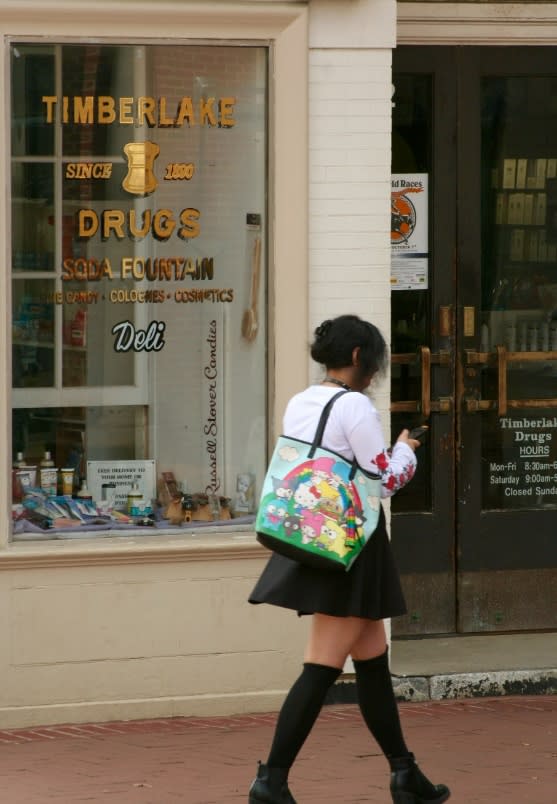 Photo by Dawn Peters
My last blog post featured five guided tours in the Charlottesville, Albemarle County region. For those who prefer to go solo, here are three fun and educational self-guided tours to consider. Bonus, they're all free!
Note:  For your chance to win a fabulous gift bag from the CACVB, check out the contest at the end of this post. Good luck!
#1  Historic Downtown Charlottesville Walking Tour
Contact:  Jeff Werner, Historic Preservation Planner  wernerjb@charlottesille.gov
Cost:  Free
Stop by the Visitors' Bureau on the downtown pedestrian mall at 601 E. Main Street to pick up the Historic Downtown Charlottesville Walking Tour Map   featuring 36 sites, all within easy walking distance. 
Produced by the Charlottesville Historic Resources Committee, the Map is designed to commence at either the Visitor Center or the nearby Albemarle Charlottesville Historical Society www.cvillecenter.org However, it's easy to pick a location anywhere on the map and create your own route. For example, should you feel like a refreshment before beginning your tour, stop by Timberlake's Drug Store (#5) on the map. This old fashioned (no website) soda fountain and luncheonette favorite serves traditional lunch counter fare including a once popular, but now historic beverage quickly fading from the American lexicon; ammonia Coke.  In case you're wondering this is not entirely the cleaning type of ammonia.  It's Aromatic Spirit of Ammonia which is a combination of ammonium carbonate and just a tad of the familiar type of ammonia.  Diluted with water and alcohol (and a few other ingredients) the ammonia concentration is about 1%.  It's further diluted when mixed in an 8 ounce drink, somewhere in the realm of 0.02%.  Apparently this concoction was relied upon to cure several ills that afflicted folks living in the 1800's. 
If you'd rather eat, you have a choice of fresh sandwich fixings, salads, homemade cakes, pies and cookies.  One of the CACVB volunteers swears by the egg salad sandwich with green olives and a milkshake.  The olives are his idea.
And that's just the beginning. Now it's time to start the tour.
#2   Michie's Tavern
683 Thomas Jefferson Parkway (Rt. 53), Charlottesville, VA  22902  www.michietavern.com 434-977-1234
Cost:  Free
Considered "a prime example of the Colonial Revival Period", Michie's Tavern (pronounced, 'Mickey's), established in 1784, provided food and lodging for travelers and a place for 18th century locals to gather.  According to a former employee, the Tavern and dining area are haunted.  In fact, numerous employees have reported ghostly encounters during their shifts at Michie's Tavern.
Even if you don't see a ghost, the family friendly self-guided tour offers a glimpse of life in a former century.  The hands-on experience is fun and educational for the entire family.  Children are encouraged to join an ongoing self-paced Treasure Hunt and win a prize!
Michie's Tavern is located near Monticello www.monticello.org and Ash Lawn www.highland.org  It's a great place to enjoy an abundant and delicious tavern lunch before visiting Thomas Jefferson and James Monroe's homes or working off all those calories on the Saunders-Monticello Trail www.monticello.org/site/visit/trails-and-boardwalk
#3  Jefferson School African American Heritage Center
233 4th Street, Charlottesville, Virginia  22903
www.jeffschoolheritagecenter.org  Main line: 434-260-8723
Cost:  Free
The Jefferson School was Charlottesville's first African American high school.  Built in 1926, the former school is located within walking distance of Charlottesville's Downtown Pedestrian Mall.  The school held a prominent place within the black community and continues to do so as a Heritage Center featuring both historical and contemporary culture.
The self-guided walking tour, available for free download on ITunes, the Google Play store, and via a link on the Jefferson School's website, "highlights sites, individuals, and events that figure prominently" in the area's African American experience within the Jefferson School's context.
Also available to visitors is the permanent exhibit, 'Pride Overcomes Prejudice', consisting of multigenerational oral and written viewpoints documenting African American experience from 1865 to 1970.
CONTEST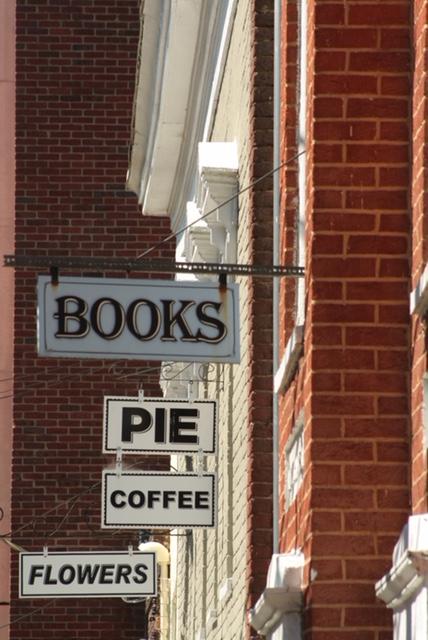 Photo by Dawn Peters
The first correctly drawn entry identifying this Charlottesville Street will win a gift bag courtesy of the Charlottesville Albemarle Convention and Visitors' Bureau.  Everyone is eligible to win.  The prize will be sent to the winner's address anywhere in the world.  Send your answer, name, address, telephone number and/or e-mail to:  Visitor Relations Manager, CACVB, P.O. Box 178, Charlottesville, VA.  22902 or e-mail:  petersd@charlottesville.org   Please write "Contest" in the subject line.  The winner will be notified on October 19th, 2018.  CACVB employees are not eligible to win.
Good Luck!