After a prolonged winter, the sun and warmth have made their seasonal appearance with vengeance! Warm weather has many benefits since there are more activities for what you can do in your spare time. One of our favorite year-round activities here in Charlottesville and Albemarle County is eating, eating and more eating. However, with beautiful weather you now have the opportunity to immerse yourself in the beauty of enjoying your meal outside. Celebrate outdoor dining season with your friends and family by planning a trip at the many restaurants here that have opened their patios to welcome summer. You simply must take advantage of sitting outside, because in Albemarle County you often have stunning views wherever you look. Check out some of these popular places with different outdoor sitting experiences!
1. Brazos
Brazos is a Texas-style taco joint that specializes in a wide range of tacos from breakfast style to vegetarian based. Brazos is located downtown near the IX Art Park and has a large open outdoor seating area where you and your friends can enjoy tacos at a picnic style table under some hip string lights and embrace the outdoorsy and artistic vibes.
2. Bodos Bagels on The Corner
You cannot visit Charlottesville without trying a Bodos bagel! The Bodos location on the UVa Corner holds a very special place in many UVa students' hearts. This classic "go-to" place is located at the hub of university life off campus, and you can experience the constant stream of people and excitement with a spot at one of their tables outside. That being said, summer is an ideal time to enjoy this spot because most students have departed for summer vacation, and a shorter line means you can shove your delicious customized bagel in your face that much quicker!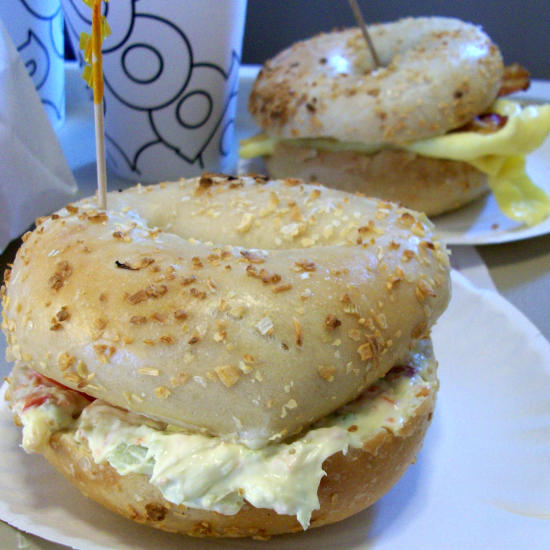 3. Monsoon Siam
Monsoon Siam serves Thai inspired cuisine, and their shady patio overlooking Market Street is the perfect spot to enjoy Thai food during these warm months. Customers get the best of both worlds with being surrounded by large trees while downtown life is just on the other side of the street.
4. Citizen Burger Bar
The historic downtown mall is home to many of Charlottesville's favorite restaurants, and Citizen Burger Bar always keeps people coming back for more of their gourmet burgers. Citizen's outdoor seating is central to a lot of the mall's action, and you should take advantage to soak in some fresh air while listening to street musicians who mark the Downtown Mall as their stage. Bonus! Their patio area now features a cool corner bar area.
5. The Rooftop Crozet
Located above their sister restaurant, Smoked Kitchen & Tap, The Rooftop offers dinner and all you can eat Sunday Brunch. The Rooftop is situated on one of the highest elevations in Downtown Crozet which means a meal complemented with breathtaking mountain views! Plus, they have outdoor heaters in the event that it is a cooler night so you can still inhale that natural mountain air. After a day of enjoying the vineyards and breweries in western Albemarle County, stop by The Rooftop for top-notch food and an amazing view!
6. Oakhart Social
As you make your way downtown from UVA, you'll come across Oakhart Social located on West Main Street. Oakhart's outdoor patio radiates a lively and urban ambiance and is the place to be on a warm spring or summer night. Fine bricks line up the exterior décor which complements the greenery used to accentuate the patio. If we haven't convinced you, just check out their menu. You will want to go.
7. 1799 at The Clifton  
The Clifton (formally known as the Clifton Inn) recently underwent a renovation that left the property even more stunning than it was before. The restaurant, 1799 features a sun-drenched veranda and enclosed patio with beautiful Virginia countryside views. This could easily be considered one of the most romantic (and delicious) restaurants in the area. If you choose to make a night or two out of it, guests of the hotel enjoy complimentary breakfast each morning of their stay.
8. The Local
The Local is located at the heart of the Belmont neighborhood, where local craftsmen skillfully architected its design. This Charlottesville staple attracts both residents and visitors alike and has two-floor outdoor seating where you can admire historic Belmont while indulging in a meal with locally sourced ingredients (hence the name).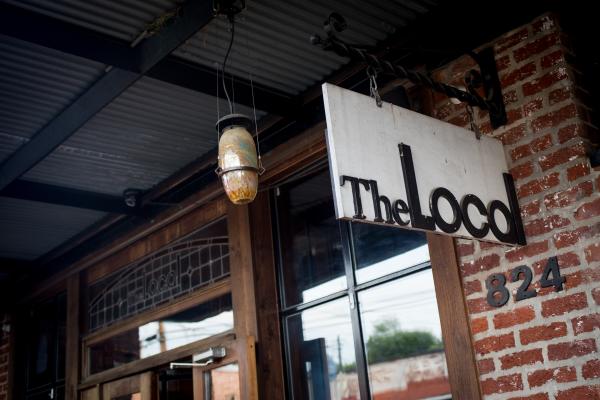 9. Travinia Italian Kitchen
The new and modern Shops at Stonefield is home to various shops and restaurants and Travinia Italian Kitchen is one of them. Travinia's sleek and comfortable outdoor patio is nestled along a strip next to the futuristic looking Regal Stadium 14. There are even fire pits to keep you and yours cozy on those chilly evenings.
10. Hamiltons' At First and Main
Hamiltons' is one of the contemporary American options you'll find on the Downtown Mall.  You and your company can dine in an open environment amidst the bustle of downtown Charlottesville and all of the passersby. You will know you've arrived at Hamiltons' patio when you see the beautiful blue water glasses lining the tables. There's no doubt you will enjoy your dining experience here!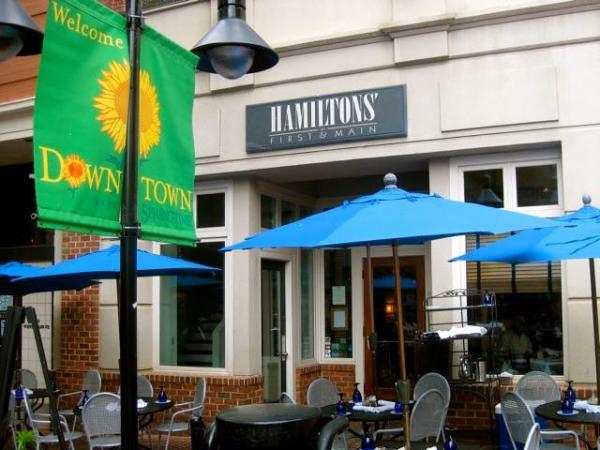 (Photo: Hamiltons' at First & Main on Facebook)
This list just grazes over the numerous outdoor dining options Charlottesville and Albemarle County offer! Stay tuned for a second part in this outdoor sitting chronicle. And remember, you can eat indoors at restaurants all year long, but you only enjoy outdoor dining season for a limited time. Make it count!