HallowQueen: A Brutal Burlesque & Variety Show
Dates:

October 28, 2018

Location:

Ix Art Park

Address:

522 2nd Street SE, Charlottesville, VA 22902

Time:

5:00 PM to 9:00 PM

Price:

18+

Boom Boom Basics Burlesque & Performing Arts Studio presents, "HALLOWQUEEN" 10/28 at IX Art Park

Well behaved women seldom make history...and we aim to make a bit of HERstory with this brutal burlesque & variety play!

HallowQueen brings to life the real stories of our "ancsisters," paying homage to warrior women, "politicoquettes," royal "heinouses," and other varieties of all around brutally badass women from across history.

Narrated by "The Warrior of Burlesque" Deanna Danger!

Starring:

Lottie Ellington

Jo'Rie Tigerlily

Aha Musery

Caza Blanca

Cami Chimera

Chou Chou Cherie

Poppy la Fae

Vera Babalon

The Boomettes

& students of Boom Boom Basics!

***Costume Contest!***

Tickets:

$15 Adv. GA

https://hallowqueen2018cville_ga.eventbrite.com

$25 VIP (front 2 rows seating + goodie bag)

https://hallowqueen2018cville_vip.eventbrite.com

$20 DOS

Doors: 5pm

Show: 6pm

Ages 18+

Want to be a sponsor, vendor or raffle prize donor? Email boomboombasics@gmail.com for info!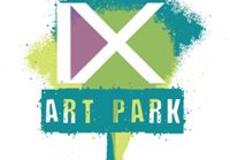 522 2nd Street SE
Charlottesville, VA 22902
Imagine a walk-through, sculptural , mural-festooned Mecca that's free and open for the public to wander, night and day. Welcome to the IX Art Park: a public, non-commercial, interactive space for spontaneous dreaming – for residents, visitors, families and solo acts. Indulge your eyes, ears, mind, heart and soul. It's all about possibility.... more