Local Vocals - Live Music @ Glass House Winery
Dates:

August 23, 2019

Location:

Glass House Winery

Address:

5898 Free Union Road, Free Union, VA 22940

Phone:

(434) 975-0094

Time:

6:00 PM to 9:00 PM

Price:

No cover, regular tasting fees apply.
Local Vocals, featuring Cindy and Mike Perfater, and Pat Burns, perform live at Glass House Winery on Friday, August 23rd, from 6 to 9 p. m.

Two Brothers Southwestern Grill food truck will be on-site with a menu of their incredibly delicious dishes, 5-8:30 p. m.

The Tasting Room is open from noon until 9 p. m. on Fridays, and events are rain or shine inside the tropical glass conservatory.

Picnics are welcome, barring any outside alcohol. Glass House Winery wines and chocolates, as well as an assortment of packaged foods, are available in the Tasting Room.

No cover, no reservations.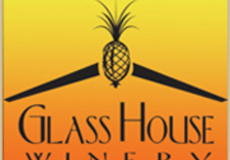 5898 Free Union Road
Free Union, VA 22940
Region: Miscellaneous/ Independent of Region
Glass House Winery is a boutique winery in the heart of the Monticello Wine Trail in central Virginia. We craft artisan wines made solely from grapes grown on our property and in our region. We currently have 12 acres under vine on site and have chosen grapes that bring out the best of the terroir in our region. We cultivate these grapes with... more