More Than the Score: Children's Memories of Previous Lives
Dates:

October 27, 2018

Address:

211 Emmet Street South, Charlottesville, VA 22903

Phone:

(434) 982-4491

Time:

10:00 AM to 11:00 AM

Price:

FREE REGISTRATION REQUIRED: https://www.eventbrite.com/e/more-than-the-score-childrens-memories-of-previous-lives-registration-48063872336
Researchers at the University of Virginia, beginning with Ian Stevenson, have investigated children's reports of memories of previous lives for the past fifty years, studying more than 2,500 cases from around the world.

Common features in the cases include a child talking about a past life at a very early age, behaviors that appear connected to that life such as phobias related to the mode of death, and sometimes birthmarks or birth defects that correspond to wounds the previous person suffered.

Dr. Jim Tucker will review the research and the details of recent American cases.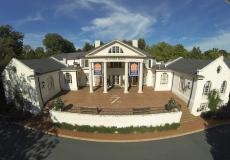 211 Emmet Street South
Charlottesville, VA 22903
With the University as your backdrop, entertain your guests at historic Alumni Hall. Cocktail Receptions • Conferences • Meetings • Dinners • Galas • Banquets • Wedding Receptions The University Alumni Association offers a variety of rooms to meet your event needs. If you would like to tour the facilities, please call us at 434-243-2665 to set up... more