The Jason Burke Band - Live @ Glass House Winery
Dates:

May 26, 2019

Location:

Glass House Winery

Address:

5898 Free Union Road, Free Union, VA 22940

Phone:

(434) 975-0094

Time:

3:00 PM to 5:30 PM

Price:

No cover, regular tasting fees apply.
The Jason Burke featuring Jason and Caroline Burke, and Bill Staton, performs live at Glass House Winery in Free Union. Sunday, May 26th, 3-5:30 p. m.

As always, picnics are welcome. Glass House Winery wines and chocolates, as well as packaged meats, cheeses, crackers, etc., are available for purchase in the Tasting Room. (*ABC Law only permits the consumption of alcohol purchased on premises, no outside alcohol is permitted.)

Glass House Winery opens at noon and the events are rain or shine...inside the glass house conservatory. Early arrivals are welcome.

No Cover, regular tasting fees apply.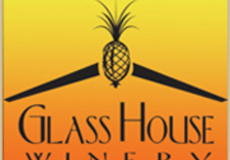 5898 Free Union Road
Free Union, VA 22940
Region: Miscellaneous/ Independent of Region
Glass House Winery is a boutique winery in the heart of the Monticello Wine Trail in central Virginia. We craft artisan wines made solely from grapes grown on our property and in our region. We currently have 12 acres under vine on site and have chosen grapes that bring out the best of the terroir in our region. We cultivate these grapes with... more