The Nutcracker
Dates:

December 22, 2018

Address:

501 College Drive, Charlottesville, VA 22902

Phone:

(434) 227-7592

Time:

4:30 PM to 6:30 PM

Price:

Tier 1 Seating: $45 Adult, $40 Child/Student/Senior/Military, VIP "Class with Clara" and "Meet the Ballet" All-Inclusive Ticket is $75; Tier 2 Seating: $25 Adult, $20 Child/Student/Senior/Military, VIP "Class with Clara" and "Meet the Ballet" All-Inclusi

Website: Click to Visit The Nutcracker
SWEETEN THE SEASON WITH YOUR FAVORITE HOLIDAY TRADITION!
Sweeten your holiday season with Charlottesville Ballet's professional production of the classic holiday ballet! The Nutcracker follows a young girl named Clara, who receives a magical wooden nutcracker as a holiday gift. Clara journeys through Lands of Snowflakes and Sweets in a celebration that's not to be missed. This enchanting 90-minute performance is set to Tchaikovsky's famous score and is sure to delight the entire family!

JOIN US FOR THE "CLASS WITH CLARA" HOLIDAY EVENT!
Your child can experience the magic of The Nutcracker by taking a ballet class onstage with Clara and her friends! Perfect for ages 3-8, participants learn introductory ballet steps and have photo opportunities with the Charlottesville Ballet dancers. "Class with Clara" is held after select performances of The Nutcracker.


Class size is limited, so reserve your ticket now!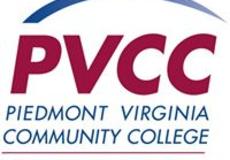 501 College Drive
Charlottesville, VA 22902
Region: Miscellaneous/ Independent of Region
State of the art venue includes a 500-seat main stage theatre, the smaller, intimate Maxwell Theatre and the PVCC Gallery. Offers arts programming including dance, theater and music. Ticket prices vary. Payment must accompany all ticket orders. There are no refunds or exchanges. To contact the Box Office Manager, call 434-961-5378 or e-mail... more