Montfair Resort Farm
Fully furnished cedar timber frame cabins. Available for Short- term rentals and extended stays. All Utilites, Heat and A/C included. Free WI-FI available in all Cottages and Main Office.

The well-stocked cabins have fully equipped kitchenettes with modern appliances including a microwave. The living room is furnished with a locally handcrafted dinner table, double sized futon and gas propane heater. The spacious bedroom features an organic, locally made queen size bed from Savvy Sleeper. A bathroom with a full tub and shower.
All dishes, utensils, linens and towels are provided. along with complimentary shade grown organic coffee, teas and spices. Books, games, CD/radio, Flat Screen TV w/ DVD player and charcoal grill are provided. Front porch overlooks the lake.

129 acres to explore with a lake, 2 fishing ponds, hiking trails, Canoe and mountain bikes are available for guest use. Pet Friendly, please bring a leash.

30 minute drive from UVA and Charlottesville, 15 minute drive from Crozet. Just ten minutes from the Sugar Hollow Shenandoah National Park Entrance and the Moorman's River.
Amenities
101-300 Capacity Conference Rooms:

20 and Below Capacity Conference Rooms:

21-40 Capacity Conference Rooms:

41-75 Capacity Conference Rooms:

76-100 Capacity Conference Rooms:

Afternoon Tea:

Bus Parking:

Business Center:

Casual Dress:

Catering:

Child Friendly:

Coffeemaker in Room:

Complimentary Morning Coffee:

Complimentary WiFi:

Express Check In/Out:

Free Parking:

Guest Laundry:

Handicapped Accessible:

Internet Access:

Iron in Room:

Live Music:

Outdoor Dining:

Pets Welcome:

Private Bath:

Reservations Suggested:

Senior Discount:

Smoke Free Environment:
Ratings
Awards:

2016 Certificate of Excellence by Trip Advisor 2016 Couples Choice Award by Wedding Wire 2015 Certificate of Excellence by Trip Advisor 2015 Couples Choice Award by Wedding Wire Voted Best of the Knot 2012 Voted Best of the Knot 2011
Virginia Green Certified
Virginia Green Certified:
General
Awards Received:

Trip Advisor Certificate of Excellence 2015 Trip Advisor Certificate of Excellence 2016 Trip Advisor Certificate of Excellence 2017 Best of the Knot 2017 Wedding Wire Couples Choice Award 2016 Wedding Wire Couples Choice Award 2017
Exhibits Space

Description

Montfair's Lodge is a versatile space and large recreational hall with air conditioning, Wi-Fi, a spacious kitchenette, large wrap around deck and large fireplace overlooking a small lake with mountain views. 129 acres of hiking trails with mountain bikes, canoes, corn hole, volleyball, and fishing. 8 Eco- friendly vacation cabins are just across the lake with in easy walking distance.

Floorplan File

Floorplan File

Largest Room

1

Total Sq. Ft.

2200

Reception Capacity

175

Space Notes

The lodge is available for workshops, classes, reunions, meetings, lectures, weddings & receptions, family reunions, company picnics, retreats, BBQ's! Bonfires, hayrides, ponyrides and horsedrawn carriages can be arranged.

Banquet Capacity

120

Number of Rooms

2

Suites

1

Classroom Capacity

150

Sleeping Rooms

15
Main House
Classroom Capacity:

12

Banquet Capacity:

12

Reception Capacity:

12
Montfair Events Lodge
Total Sq. Ft.:

2200

Classroom Capacity:

120

Banquet Capacity:

120

Reception Capacity:

195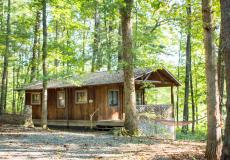 Valid: March 18, 2019 - April 30, 2019
Categories: Packages, Family, Gardens, Local Favorites, Outdoor Adventure, Romance, Trails (Artisans, Wines, Antiques)
Montfair's Spring Vacation Sale- Now through April 30, 2019! Enjoy 15% off all nightly cottage rental rates and an additional 15% off all multiple night packages. Call 434-823-5202 for reservations or book online. Comfortable, clean cottages with everything you need, overlook lake near the Shenandoah National Park, the small town of Crozet and... more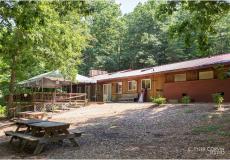 Valid: October 25, 2018 - January 1, 2020
Categories: Packages, Family, Gardens, Local Favorites, Outdoor Adventure, Romance, Trails (Artisans, Wines, Antiques), Wine
Create your dream wedding nestled at the foot of the Blue Ridge Mountains! Montfair Resort Farm gives couples a relaxed, environmentally friendly and naturally beautiful location with charming accommodations, serene ceremony sites and an air conditioned reception lodge. Our popular Destination Wedding Package includes: • Field or Lake Front... more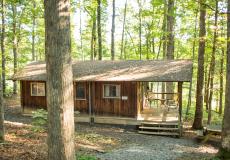 Valid: March 13, 2019 - January 21, 2020
Categories: Packages, Family, Gardens, History/Historic Sites, Local Favorites, Outdoor Adventure, Romance, Trails (Artisans, Wines, Antiques), Wine
Book online and enjoy multiple night discounted vacation cottage packages at Montfair Resort Farm. Ideal for travelers! 3 Night Stay: 15% Discount 4 Night Stay: 15% Discount 5 Night Stay: 18.5% Discount 6 Night Stay: 25% Discount 7 Night Stay: Weekly Rate: 31% Discount Cozy clean cottages with Wifi overlook small mountain lake in Virginia. •... more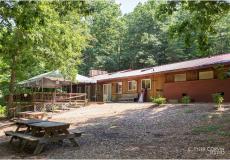 Valid: April 17, 2018 - December 31, 2019
Categories: Packages, Family, Gardens, Local Favorites, Outdoor Adventure, Trails (Artisans, Wines, Antiques)
Family Reunion Packages at Montfair Resort Farm offers you the opportunity to create your own special mountain retreat for your entire family or group in a relaxed peaceful environment. We offer flexible packaging to meet your families' needs and love to share our knowledge of local resources and activities. Each Package includes: -Rustic Lodge for... more