Oyster lovers, rejoice! November has been dubbed "Virginia Oyster Month" and luckily for the Charlottesville area, there are tons of places to get shuckin' and start chowing down on these sweet, salty, and succulent marvels! We're positive that by the end of this article, your stomach will be growling, your mouth just may start to water, and you'll be planning a trip to one of these 14 different Charlottesville establishments, where oysters are the star of the show. Of course, oysters are seasonal and the supply may vary, so always check ahead to make sure that the restaurant of your choice is fully stocked before you arrive. So now, without further ado, let's start our journey and discover some of the biggest oyster hot spots in the Charlottesville area!
1.) Public Fish & Oyster
Well, this one seems like a no-brainer - the word "oyster" is even in the name of the restaurant! And as you might expect, at Public Fish & Oyster, they take their oysters very seriously. The extensive menu features locally-sourced oysters prepared in just about any way you can imagine! From fried cornmeal-crusted oysters, to broiled Oysters Rockefeller, to roasted oysters wrapped in bacon, to even a ceviche preparation of oysters, there's sure to be something to suit everybody's taste buds. They also have a raw bar for those who prefer the more simple, super-satisfying taste of the glorious Virginia oyster!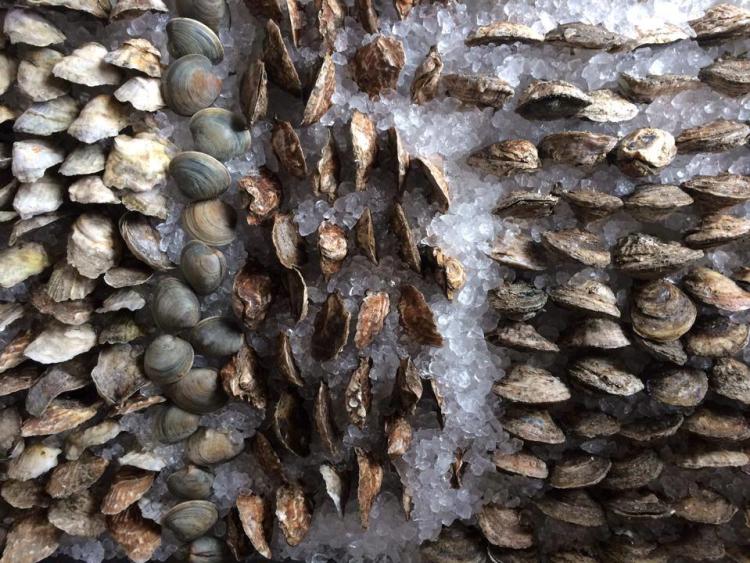 (Public Fish & Oyster)
2.) Rhett's River Grill & Raw Bar
Folks have been flocking to Rhett's River Grill & Raw Bar for years to enjoy oodles of oyster goodness! Here, you can get your oysters fried (they even offer buffalo-style fried oysters!), you can get them raw or steamed on the half shell, and you can find the classic Oysters Rockefeller. Additionally, you can sometimes even get drunken oysters, which are grilled on the half shell with a tequila-infused cilantro lime butter sauce! Getting hungry yet?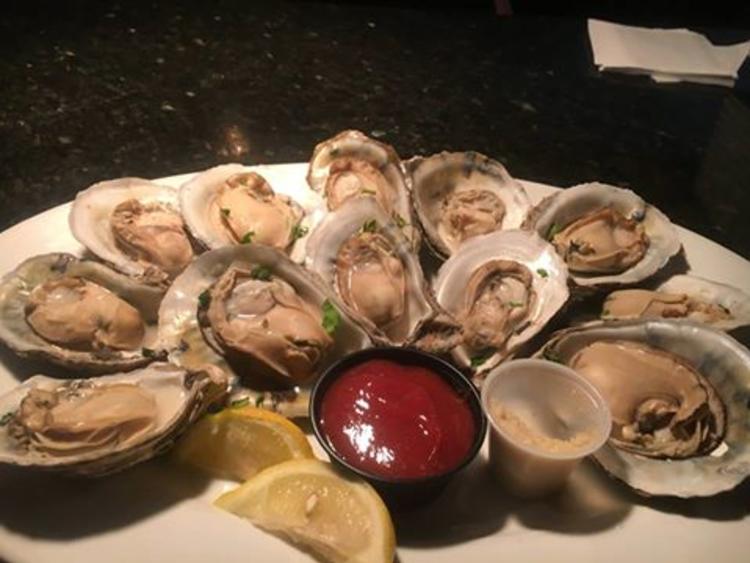 (Rhett's River Grill & Raw Bar)
3.) Shadwell's Restaurant
Oystravaganza! Yes, it's happening and it's happening at Shadwell's Restaurant until November 23. This celebration of all things oysters features traditional preparations like fried oyster platters, but also things a little less traditional like an oyster Caesar salad, and even Chesapeake oyster tacos! As mentioned before, this celebration only takes place for a more weeks, so don't miss out!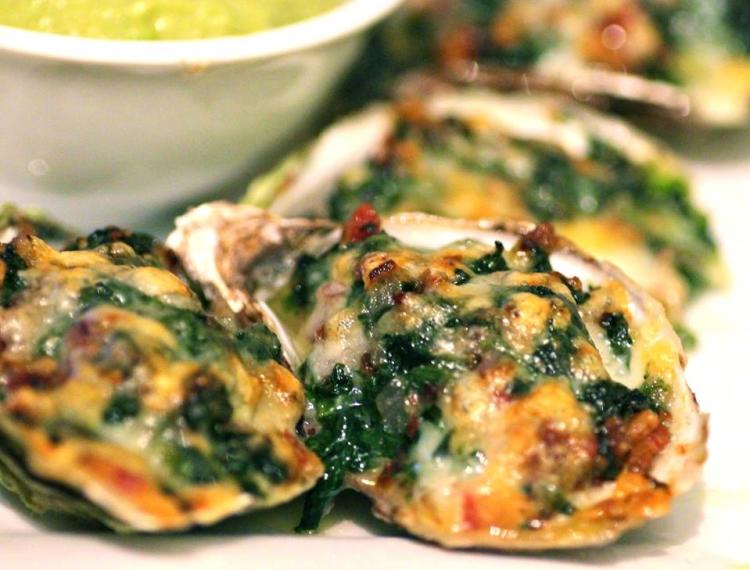 (Shadwell's Restaurant)
4.) RockSalt
Located in the Shops at Stonefield, RockSalt is a fairly recent addition to the Charlottesville restaurant scene. However, it's already making a splash among seafood lovers everywhere and one of the most popular items on the menu - you guessed it, oysters! At RockSalt, they proudly serve locally-sourced oysters raw on the half shell, grilled Rappahannock oysters with a spicy brown butter barbeque (swoon), and hearty cups of stick-to-your-ribs oyster chowder. Sounds like a plan to me.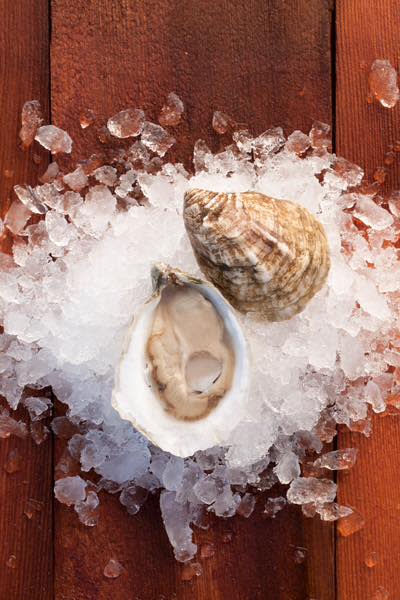 (RockSalt)
5.) Burger Bach
Ok, ok, hear me out on this one! Sure, the name of this restaurant has the word "burger" in it, but Burger Bach (pronounced like "batch") is so much more than burgers. Featuring an extensive array of seafood selections, including oysters (and even mussels) prepared in a variety of ways, every seafood lover has to check out this new restaurant! You can get your oysters raw on the half shell or roasted New Zealand style (which features New Zealand butter, lemon, and Bach-made hot sauce). Plus they also offer up Oysters Casino and Oysters Rockefeller, so this is a perfect place to get your oyster fix this November in Charlottesville!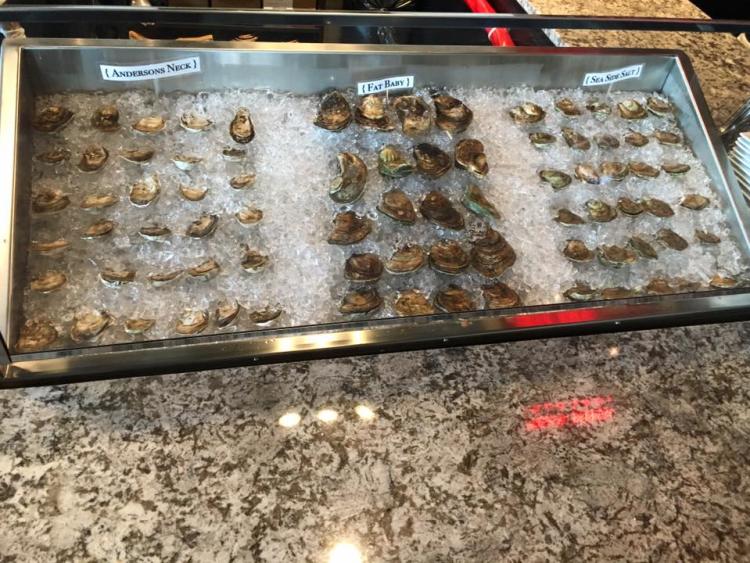 (Burger Bach)
6.) The Whiskey Jar
This popular restaurant located on the west end of the historic Downtown Mall certainly features more than whiskey - it has some amazing oyster creations as well! At The Whiskey Jar you can sample some delicious Virginia oysters on the half shell with a house made cocktail sauce and mignonette. If you prefer cooked oysters over raw oysters, they've got you covered! Try their fried oysters and don't forget to eat them with the accompanying house made remoulade. Yum!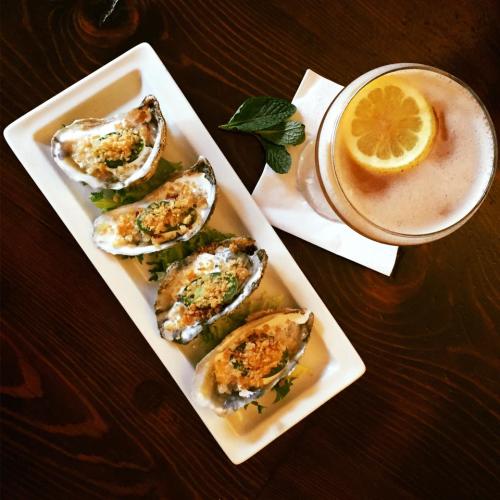 (The Whiskey Jar)
7.) Fig Bistro & Bar
Located on "The Corner" area at the University of Virginia, Fig Bistro & Bar knows a thing or two about oysters and how to make them shine. Like a good oyster po-boy? Then try the "Peacemaker," which was probably given this name because a bite of it could bring inner peace to anybody who consumes it! Containing fried oysters, a spicy aioli, romaine, and tomatoes, this sandwich is sure to put a smile on your face. This restaurant has also been known to charbroil oysters from time to time (see picture below), so keep an eye out for this mouth-watering treat!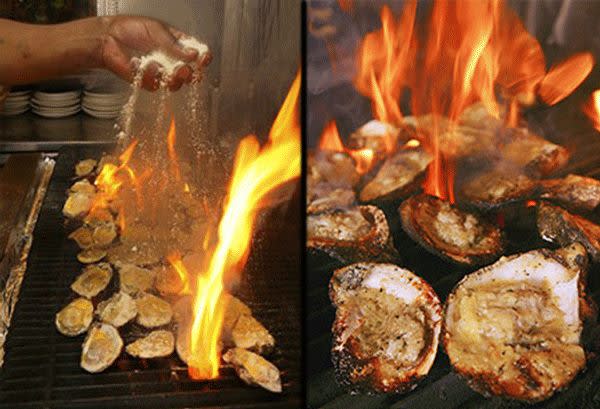 (Fig Bistro & Bar)
8.) Hamiltons' at First & Main
Another oyster-loving restaurant also located on the historic Downtown Mall is Hamiltons' at First & Main! As the November days get cooler, warm up with a rich & hearty Virginia Oyster Etouffee from this fine restaurant! Not only can you be assured that the oysters will be locally-sourced, but you also know that the end result is going to be out-of-this-world yummy! Also, keep an eye out around Restaurant Week, as this establishment has been known to have crispy fried oysters paired with pork belly in the past (see picture below). What a match made in heaven!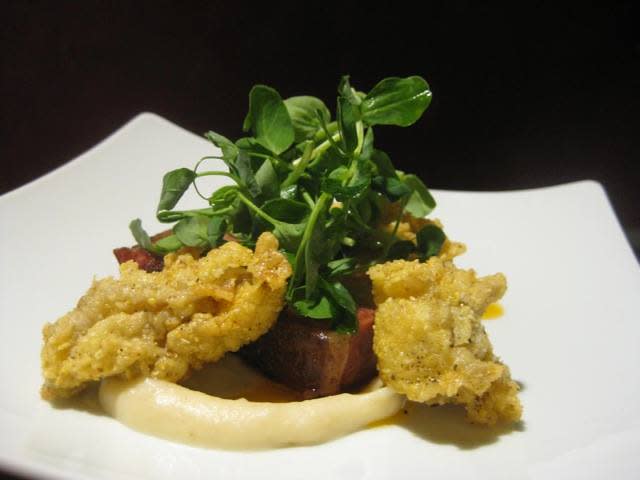 (Hamiltons' at First & Main)
9.) The Downtown Grille
Situated on the west end of the historic Downtown Mall, the appropriately named Downtown Grille also features a few oyster selections on its menu! You can enjoy them as an appetizer on the half shell, or you can try them delicately dusted with cornmeal and then lightly fried to perfection. No matter which option you choose, you're guaranteed to like the end result. Just make sure to bring your appetite!
10.) Brookville Restaurant
Brookville Restaurant, which can also be found on the Downtown Mall, proudly uses ingredients that are as locally sourced as possible. And you know that if they're on this list, they must have some mighty tasty oysters! Stop by this restaurant where you can sample the ever-popular fried oyster, served up with a simple, but scrumptious lemon mayo. So treat your taste buds and grab an order of these slightly crispy, crunchy morsels!
11.) Tavern & Grocery
Tavern & Grocery is one of Charlottesville's newest restaurants, recently opening up at its location on West Main Street. In fact, the restaurant occupies space in a protected landmark which was erected in 1820, making it one of the oldest commercial structures in the city. When looking over the menu, the very first item you'll notice under "Snacks" is none other than "Fried VA Oysters!" So stop by this new restaurant and give them a try, all while celebrating Virginia Oyster Month!

(Tavern & Grocery)
12.) Maya
This restaurant located on West Main Street between the Downtown Mall and the University of Virginia is known for cooking up some exquisite and yummy southern staples - and you'd better believe that oysters are on that menu! We are talking about cornmeal-crusted fried oysters with a house made remoulade. And of course you can get some of your favorite southern sides as an accompaniment, so drop by Maya and celebrate Virginia Oyster Month today!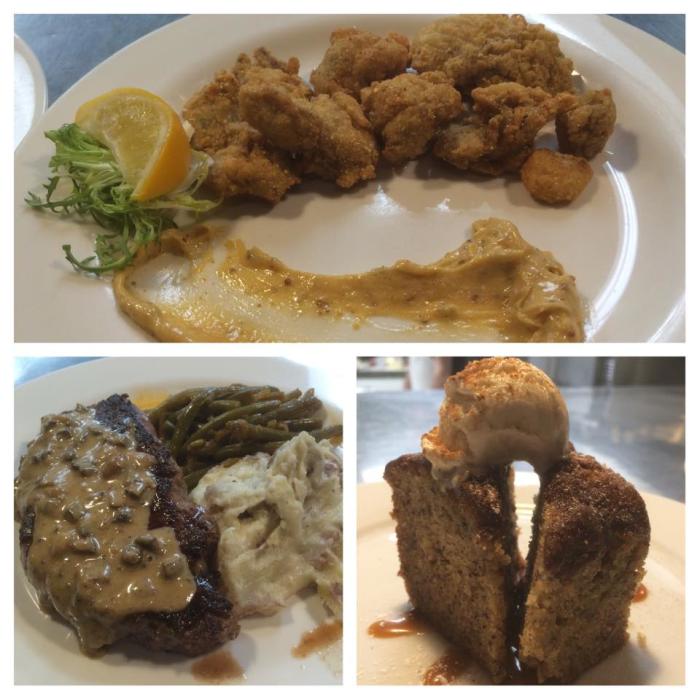 (Maya Restaurant)
13.) Commonwealth Restaurant & Skybar
Commonwealth Restaurant & Skybar is a trendy spot on the Downtown Mall and is definitely no stranger to serving up oysters to eagerly awaiting customers! Stop by and place an order of their fried oysters and make sure to pair them with the pickled radish and house cocktail sauce. You won't be disappointed. You can also enjoy the views from Skybar, which overlooks the Downtown Mall. It's a perfect spot to people watch and eat oysters like there's no tomorrow!
14.) Seafood at West Main
Last, but certainly not least of places to go for the best oysters in the Charlottesville area would be Seafood at West Main! All of the other options involved somebody else doing the cooking and preparation for you. With this final option, YOU are the chef, as you buy the oysters and then take them home to create whatever kind of oyster masterpiece your brain and appetite can dream up. Take risks and get creative! The end result could be a favorite for years to come, so grab some oysters, get shuckin', and get to eatin'!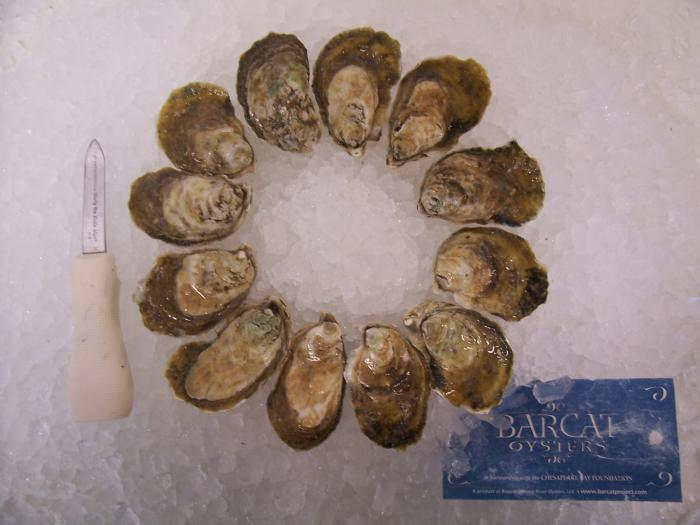 (Seafood at West Main)
While this list is fairly comprehensive, it doesn't include every oyster-serving establishment around, so don't be afraid to do a little research! Our website also contains listings for a plethora of additional restaurants to supplement the list you just read. The good news is, there's no shortage of places for oyster lovers to celebrate Virginia Oyster Month this year in the Charlottesville area! Where is your favorite place to eat a good Virginia oyster in Charlottesville? Leave your answer in the comments section below and happy eating!