Things To Do in Charlottesville
Charlottesville is best known as home to movers and shakers in our nation's history, welcoming visitors eager to see Thomas Jefferson's home at Monticello and his lasting academic legacy at the University of Virginia, and the destination's other historic sites.
A respite and retreat for handfuls of accomplished musicians, authors and actors, Charlottesville has developed a rich, sustained arts and entertainment scene, especially when it comes to live music. 
Just beyond the city, Albemarle County has diligently preserved vast swaths of undeveloped forest and fields around pockets of rural life. The resulting scenic drives are unlike anywhere else in the country, with miles of gentle roads winding over hills and low mountains, opening suddenly to dramatic vistas of open space. Outdoor enthusiasts enjoy the same sites from a different perspective, kayaking the James or Rivanna, hiking miles of wilderness trails or pedaling miles of bike trails and quiet country roads where farmers work land that's been in their families for generations.
At the same time, those passionate for another fruit - the grape - enjoy tours and tastings at more than 35 vineyards along the Monticello Wine Trail, and hops-lovers taste still another side of the area's award-winning small-batch breweries that make up the Brew Ridge Trail.
Residents and visitors alike love the orchards along those roads, flowing into the fields at harvest times throughout the year to wrap their fingers around strawberries, cherries, peaches, and apples.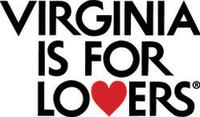 Here is what people are saying about us!