An eerie yellow moon hangs in the sky each evening, the nights are getting longer, and the jack-o-lanterns are beginning to light up all throughout Charlottesville and Albemarle County. With Halloween fast approaching, several spooky events around the area are gearing up to deliver the people of Charlottesville a good scare. Whether you're just looking to get a few goose bumps, or you're looking for some real shrieks and screams, there is something for everyone this October!
1.) 22nd Annual Spirit Walk
Hosted by the Albemarle Charlottesville Historical Society, the 22nd Annual Spirit Walk is one of Charlottesville's most popular, spooky, and educational Halloween events. On the Spirit Walk you will meet Charlottesville residents from the past and hear their stories. This eerie event will be held at three different locations: Maplewood Cemetery, Court Square, and Old Albemarle Jail. To learn more about this event, be sure to visit their website!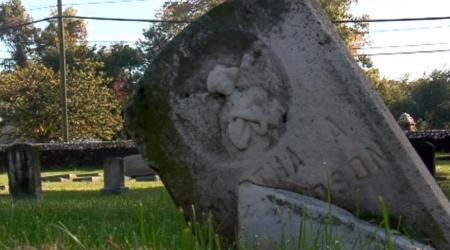 (Photo Credit: www.newsplex.com)
2.) Danger! Zombies! Run! 5K
Have you had nightmares about being chased by zombies? Then this is your chance to make that nightmare a reality in the "Danger! Zombies! Run! 5k!" Runners can either choose to be a human running from zombies, or a zombie chasing humans. But if the humans aren't careful enough, they may be caught and turned into a zombie! The Zombie Run is on Sunday, October 30th and starts on the East End of the Downtown Mall. The registration deadline is coming up, so click here to enter the scariest race of your life!

(Photo Credit: CNN iReport User 1ROMIR)
3.) Doggie Howl-O-Ween
What's cuter than a parade of dogs? A parade of dogs in costumes! Okay so this event may be a little more adorable than spooky, but how could I leave it out? Doggie Howl-O-Ween on the Downtown Mall includes a parade, a costume contest, Doggie Trick-or-Treating and more! Last year, this event raised $5260 to benefit the Amanda Benford Cure for Canine Cancer Research. So not only is this fun event adorably spooky, it's also for a great cause! For times and exact locations you can visit the Doggie Howl-O-Ween webpage.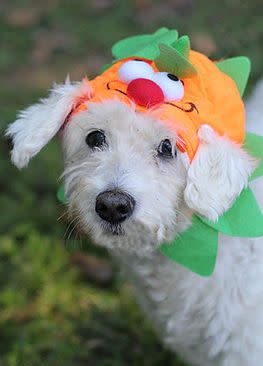 (Photo credit: www.amandabenfordccf.com)
4.) Rocky Horror Picture Show
Ahhhh yes, it wouldn't be Halloween without this crowd favorite. The Rocky Horror Picture Show is a Halloween cult classic, and this is the third time it is being played at the Paramount Theater. Audience members not only come to the Paramount theater dressed in costume, many sing along, too! This is definitely a Halloween event that you won't want to miss, so buy your tickets now.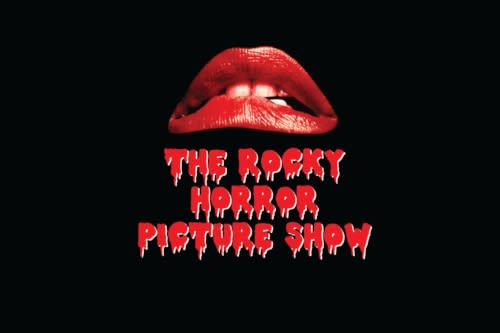 5.) Harry Potter Halloween
Attention all wizards, get ready for Harry Potter Halloween! On Saturday, October 29th, the town of Scottsville will be magically transformed into Hogsmeade from the wildly-popular series Harry Potter. Break out your wand and cloak and join hundreds of wizards for Harry Potter Halloween! This is a fun event whether you are a child or an adult, or whether you're in the Gryffindor or Slytherin House! This is the third year in a row Hogsmeade has come to Scottsville, and wizards all around Albemarle County have been anxiously awaiting this day! Consider this your official Hogwarts Acceptance Letter.
6.) Twilight Tours Through Scottsville History
Scottsville's Twilight Tours, much like Charlottesville's Spirit Walks, give you a chance to discover the spooky tales of Scottsville residents' pasts. The chilling stories told by lamp light deliver listeners goosebumps and the history leaves them in awe. The Twilight Tours will be held on October 22 and October 23, so be prepared to join the Scottsville Museum on this spooky journey through the town's past.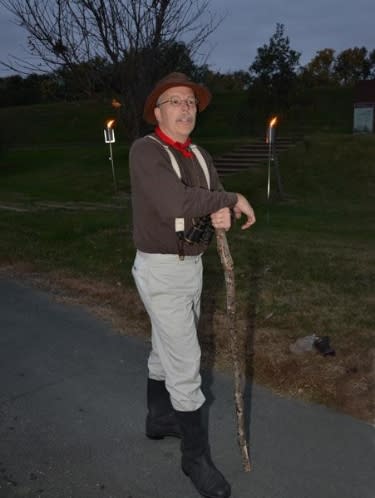 (Scottsville Twilight Tours)
From puppies to ghosts and zombies to wizards, this Halloween is sure to be as spooky as ever! So if you're like me and can't wait for Halloween to roll around, then there is no better place to be than right here in Charlottesville and Albemarle County!