Events new and traditional: all times, dates and descriptions have been updated for 2019! See what suits your fancy!
Downtown Safe Halloween Festival
As is evident, this Halloween event is both safe and downtown! It's also free and open to the public. There will be games and events at the Sprint Pavilion on Saturday, October 26th from 2:00 to 4:00 pm. Trick-or-treating on the Downtown Mall will take place from 4:00 to 4:30 pm.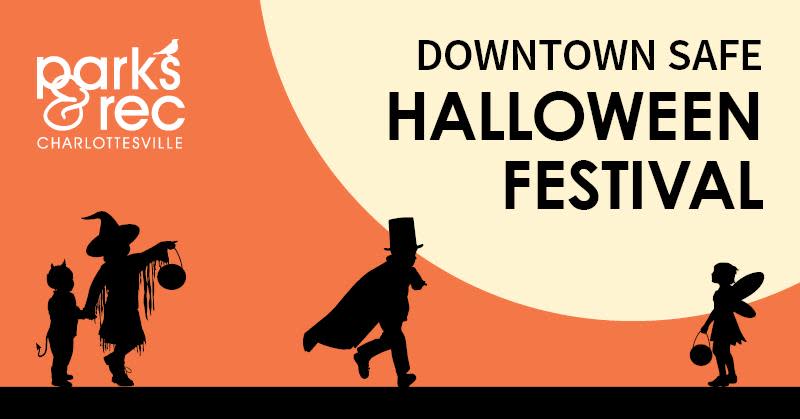 Halloween at James Monroe's Highland
James Monroe's Highland, in partnership with the Albemarle County Fair, will host Halloween at Highland, an afternoon and evening of fall fun, on Sunday, October 27, from 1:00 to 6:00 p.m. Admission to the event includes hayrides through the Highland pastures, walks through the corn maze, and entry in the children's Halloween costume contest and pumpkin contest. Food, drink, pumpkins and face painting will be available for purchase. All proceeds will support agricultural programming and the Albemarle County Fair at Highland.
The costume contest is limited to children age fourteen and under and will take place at 4:00 p.m. The pumpkin contest will take place at 5:00 pm, directly following the costume contest.
Admission is $5 per participant. Children under 6 years old are admitted FREE. Visit the Highland website for more information.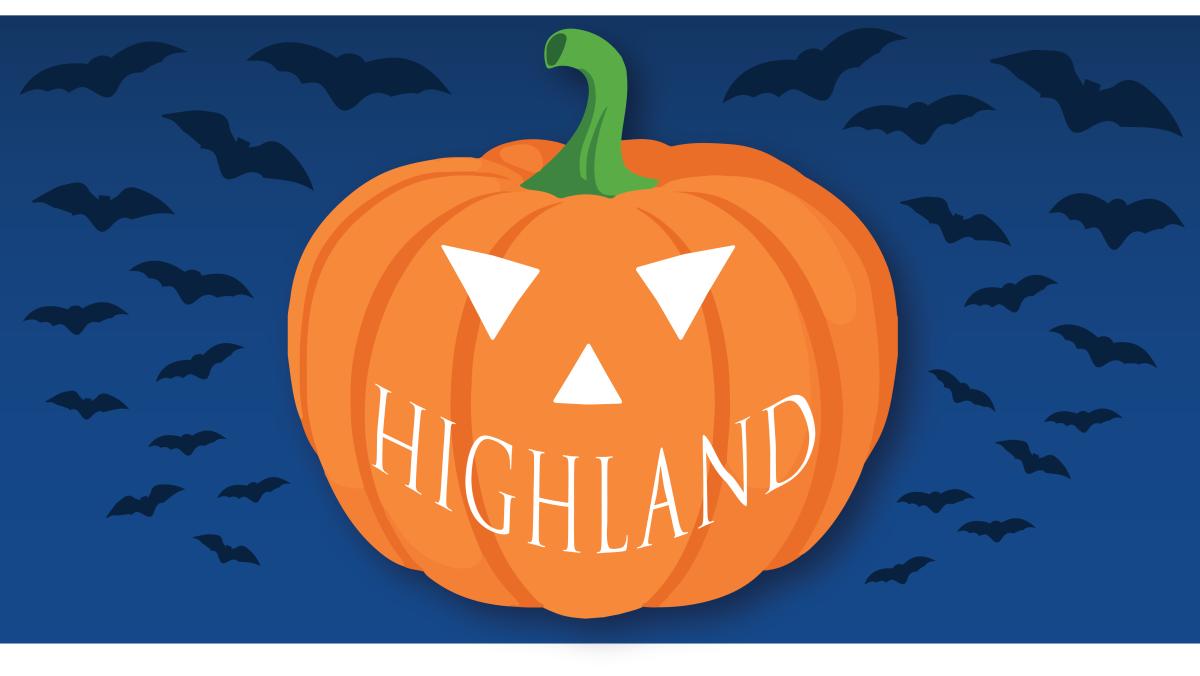 The Lawn
This longtime tradition established by students in the late 1980s is open to children and families from the local community. This year's event will take place Thursday, October 31st from 5:00 to 7:00 pm. Co-sponsored by residents of the Lawn and West Range communities, the residents and members of student organizations will be stationed in each of the 54 Lawn rooms as well as the West Range to give out treats. All candy is donated and distributed by approximately 70 student groups and other organizations. (Admission is FREE.)
Residents look forward to hundreds of children participating in the festivities and encourage University students to attend, too!
Check out 2018's Trick-or-Treating on the Lawn:
For more details, including parking information, click here.
Doggie Howl-O-Ween
Proceeds of Doggie Howl-O-Ween to benefit Caring for Creatures, a no-kill animal sanctuary.
The 2019 Doggie Howl-o-Ween will take place on Friday, October 25th. Registration and trick-or-treating will take place from 5:00 to 6:30pm. The Parade starts at 6:30pm. A Costume Contest will take place from 7:00 to 8:30 pm.
Twilight Tours through Scottsville History
Scottsville Museum is proud to announce a guided tour through Scottsville's history which will be presented on Saturday and Sunday, 19-20 October 2019. The project is led by Museum volunteers, Lisa Bittner and Miranda Burnett, and staffed by volunteer guides and local actors and actresses. Come and take a lamplight stroll through historic Scottsville. With your tour guide, you will encounter town residents from bygone eras. Hear their tales and recollections, see notable places and people brought to life from the pages of history.
Meet journalist and humorist George Bagby as he makes one final voyage to Lynchburg on a packet boat. Overhear Green Mountain Grays' officer Robert Coles' musings on the eve of battle. Be astonished by Cyrus McCormick's new-fangled farm implement. Listen as Lottie Moon of Viewmont recounts her travails and tribulations in China and meet many more spirits of Scottsville's past.
These hour-long, outdoor walking tours depart, rain or shine, every 20 minutes from the Scottsville Museum on Saturday and Sunday, 19-20 October, and last approximately an hour.
Returning this year to our Twilight Tours is an indoor performance (handicap accessible) at Scottsville's Victory Hall located at 401 Valley Street. This indoor performance is scheduled from 2-3pm on Sunday, October 20. (Tickets for the Twilight Tours performance at Victory Hall are sold separately on EventBrite.)
All tickets are sold via EventBrite and cost $5.00 each. Proceeds go to the Scottsville Museum, a non-profit organization dedicated to the preservation of Scottsville's history.
The outdoor walking tours are not handicap accessible.
The tour performance at Victory Hall on Sunday at 2pm is handicap accessible.
Please dress appropriately for an outdoor, evening walk.
If you have questions, please e-mail Miranda Burnett at smuseum@avenue.org.