Stay Local, Play Local: A Day at the Beach
In the summer months, there are few places more popular than the beach. This salty-air sanctuary provides a respite from the hot and humid conditions that come along with the season. Luckily, Virginia borders the majestic and refreshing Atlantic Ocean, so beach trips are much more realistic for us, than perhaps our counterparts who live in a more landlocked location like Kansas or Iowa. But even a trip to the Atlantic Ocean requires a car trip of at least a few hours, plus lodging, food, and other associated expenses. What if there was a way to enjoy the simple, relaxing pleasures of the beach, while cutting through the costs that accompany that getaway? If you're willing to forgo the salt air and salt water, there's a solution - and this solution lies close to home, here in Albemarle County! All that's left to do is gather your friends, hop in the car, and get ready for your day at the beach!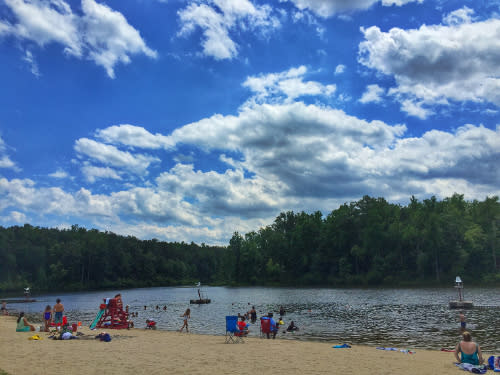 Featuring 45 water acres and 2 beach acres, Walnut Creek Park offers a great, local escape featuring sand, swimming, and plenty of fun! Just don't forget your sunscreen. Located between Charlottesville and Scottsville a few miles off of Route 20, this park is a short drive for folks living in Charlottesville or areas south of the city. Pack a picnic lunch, grab some toys for the kids, and enjoy all the fun that comes with a beach trip, without the long drive and added expenses! Go for a swim, soak in some sun, or watch fishermen idle by in hopes of landing that elusive lunker. After you've enjoyed your time on the sandy shore, be sure to explore the other offerings available at this county park. You can find 15 miles of trails for hiking, biking, or running, and there's even an 18-hole disc golf course!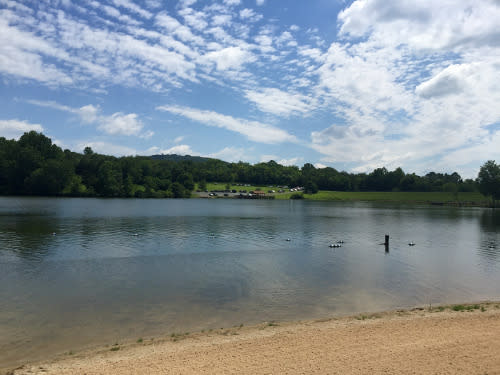 For those located on the northern end of Charlottesville or Albemarle County, your beach vacation isn't far! Boasting 53 water acres and 2 beach acres, Chris Greene Lake promises to cool visitors down on even the hottest of summer days. Enjoy some quality time on the sand-covered beaches, or if you're feeling a bit more adventurous, rent a canoe and enjoy the lake from a different vantage point. There's even a dog park on site for your four-legged friends, so every member of the family can get in on the fun. Located just north of the airport off of Route 29, this lake and its respective beaches are accessible and convenient for everyone living in this section of the county or city.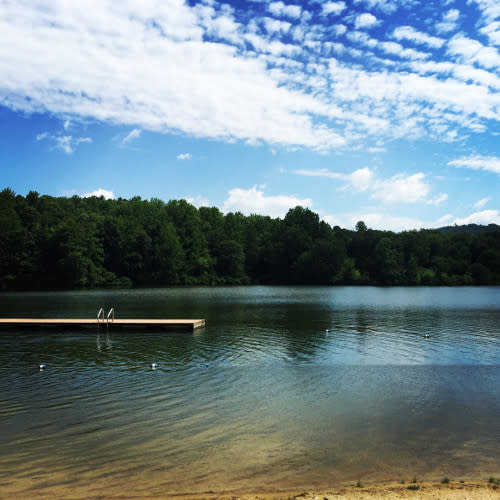 So before you pack your bags for that beach trip in a faraway city or location, don't overlook the beach options located just miles from your doorstep. The experience of cool water, sand between your toes, and warm, summer sun is sure to delight even the most hardcore beach fanatics. Grab some food, grab some swimming attire, grab the sunscreen - and get ready to stay local and play local for your day at the beach!