19 Things to Do on June 19th for Father's Day
1.       Clifton Inn- Father's Day BBQ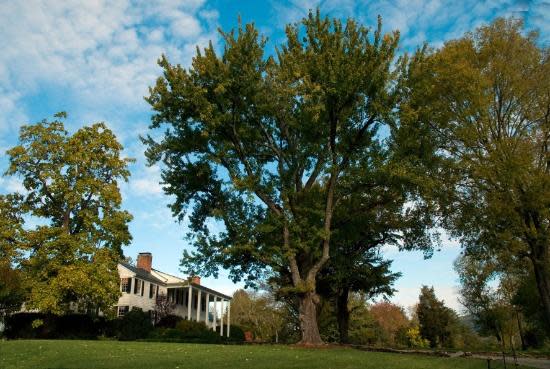 Treat Dad for Father's Day this year at the Clifton Inn with a BBQ dinner, along with a round of horseshoes, croquet, fishing from the pier, and all other things man related. Who doesn't love a good barbecue with a view?
2.       Round of Golf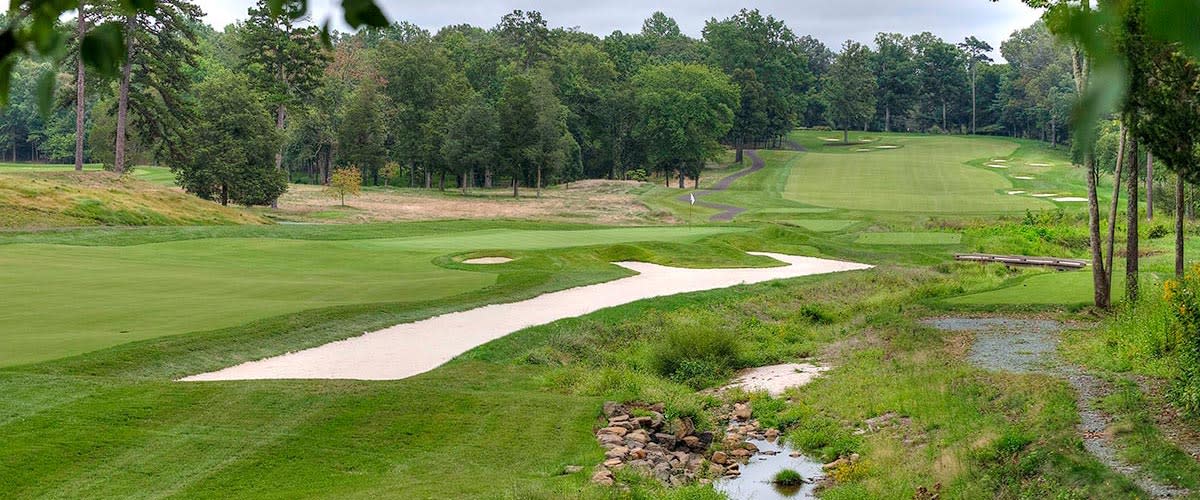 Take advantage of the many amazing golf courses in the Charlottesville area, such as Keswick Hall's Full Cry and the Old Trail Golf Club. If a full golf course is too ambitious for a family with kids, spend the afternoon at a Putt-Putt course (like Charlottesville's Putt-Putt Fun Center) where the little ones can feel included and Dad can still show off his golfing expertise.
3.       Trout Fishing at Scottsville Lake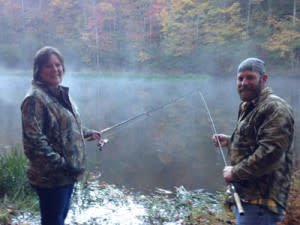 Is your Dad an avid angler in search of the next lunker? If so, strap up your fishing gear and drive over to Scottsville Lake for a day of trout fishing. If time permits, take a hike and explore one of the trails surrounding the area.
4.     Polo Match at King Family Vineyards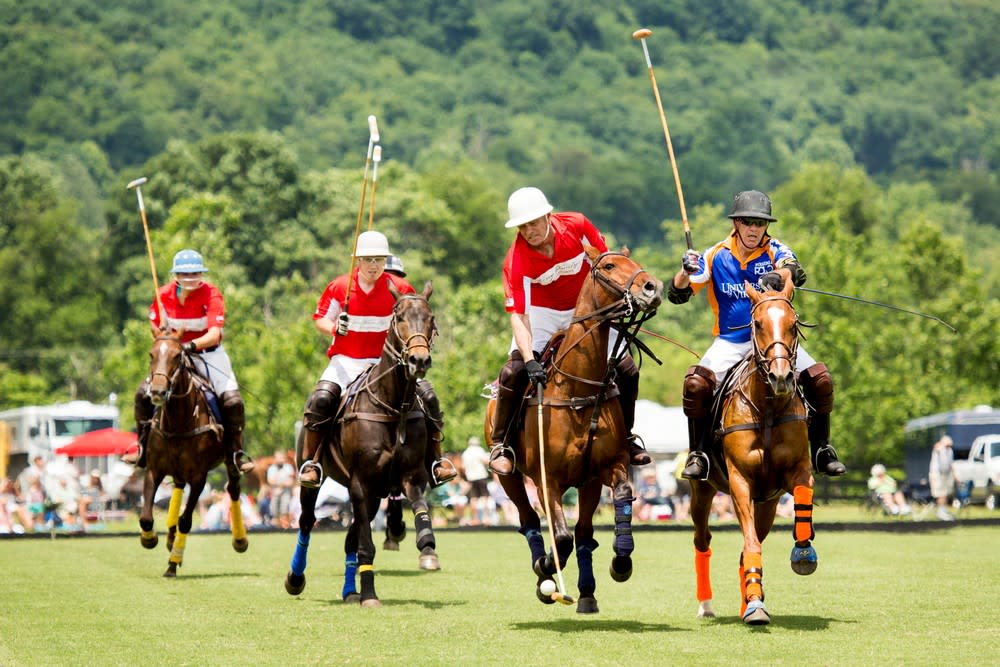 Bring the whole family to King Family Vineyards for a polo match! Grab a glass of wine from the Tasting Room and sit alongside the field at 1pm to watch one of the world's oldest sports. Full disclosure: even if you don't understand the sport at all whatsoever, you'll still have a great time! Horses are cool, people.
5.       Cville Hop on Tours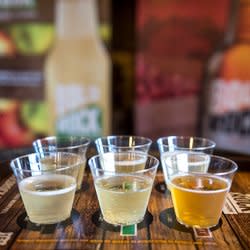 Take Dad for a tour of Charlottesville's local breweries, wineries, distilleries, or cideries. Pick your poison and hop on for a day of fun and good quality refreshments.
6.       Father's Day Brunch at Blue Mountain Brewery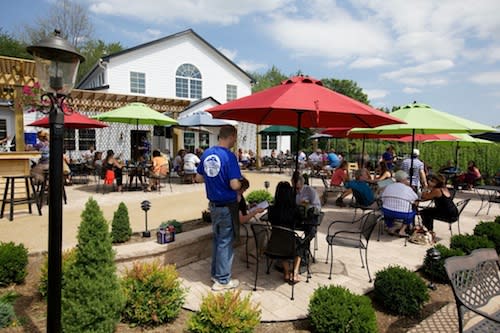 Enjoy brunch at Blue Mountain Brewery with brunch specials (along with the regular brunch menu) from 11AM-2PM and live music by Firecracker Jam starting at 2:30. There's no better way to celebrate Dad than with good food, great beer, and live music!
7.       AMF's Kegler Lanes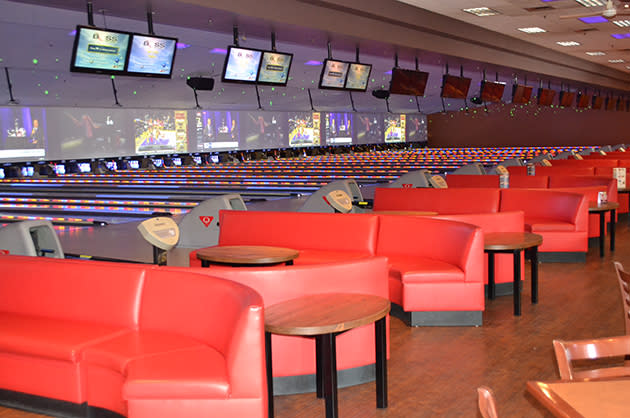 Thinking about celebrating the holiday indoors? Take a trip to AMF's Kegler Lanes for bowling, video games, pool tables, and grub from the pub. Bowl against one another as individuals, or form teams and make it into a fun family feud (who will get to be on Dad's team?). Open Sunday at Noon.
8.       Cheers for Charity: Beers for Breakfast at the Starr Hill Brewery Tap Room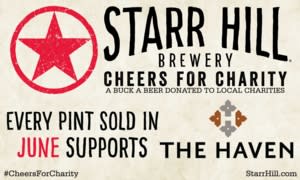 Celebrate Father's Day this year by supporting Starr Hill Brewery's Cheers for Charity month, with $1 a pint donated to Charlottesville's local day shelter for the homeless, The Haven. Buy Dad a pint (or two, or three) and feel good about it. Still not convinced? Maybe breakfast from the South Fork food truck and live bluegrass music will entice you. Can't make breakfast? Head over for live music at 3:30 with Jon Spear Band and the Two Brothers Southwestern Grill food truck.
9.     British Invasion, 1781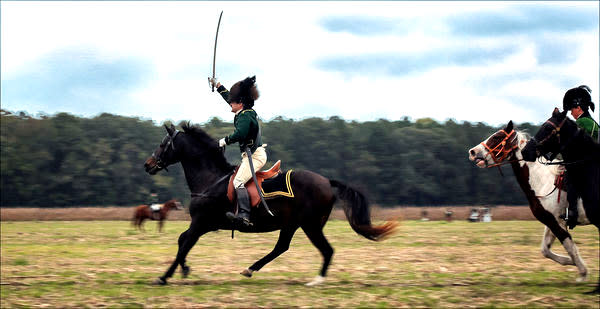 Head over to Thomas Jefferson's Monticello with the family for a day full of fun and remembrance. Relive the days of the American Revolution and witness reenactments of the British raid on Monticello, including Jefferson's escape from capture. Take part in family-friendly activities such as quill pen writing, visiting soldiers' encampments and even cannon demonstrations.  
10.  Tubing on the James River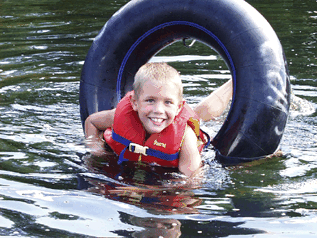 Take a trip to the James for a relaxing day drift down the river. Bring your own tubes or rent one and reserve a trip through James River Tubing or James River Reeling & Rafting. I recommend bringing a cooler to stay hydrated on your trip down, and please, wear sunscreen.
11.  Look3 Festival of the Photograph- Family Photo Day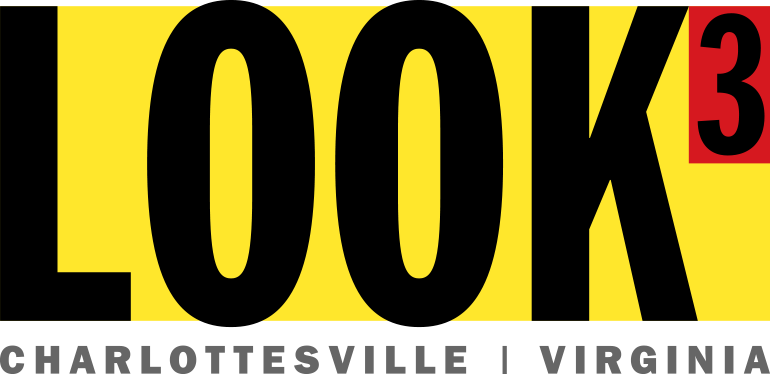 Do you remember the last time your family got together to take a picture? Stop by the Jefferson School African American Heritage Center for a family portrait session to capture and remember this year's Father's Day! After the photo shoot, take a stroll down the Downtown Mall to view the amazing "Trees" exhibit and other LOOK3 photo displays.
12.  The Temptations at the Paramount in the Downtown Mall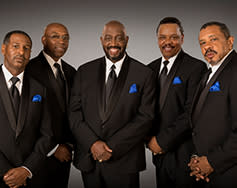 Bring sunshine to a cloudy day and surprise Dad with tickets to the Temptations, performing at 8pm on Father's Day at the Paramount!
13.  Release of Blackback Rye Whiskey "Lucky 13" at Silverback Distillery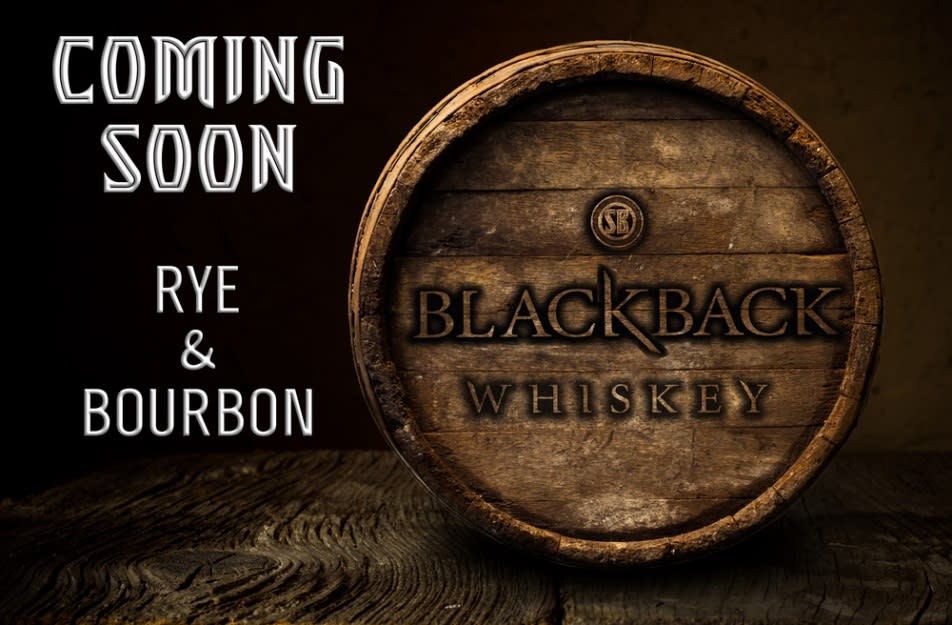 For Father's Day weekend, Silverback Distillery will be releasing its Blackback Rye Whiskey, "Lucky 13". Head over for a taste, or simply buy Dad a bottle of this "dark and rich" whiskey to celebrate.
14.  Yappy Hour at Keswick Vineyards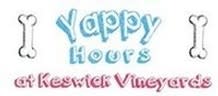 Dad in need of a best friend? Want to include your pet on your Father's Day festivities? Join Keswick Vineyards for Yappy Hour, where Louisa Humane Society will be bringing dogs in need of homes for guests and dogs of guests to play with. A portion of sales from the tasting room will support the visiting shelter, so be sure to stop by this vineyard slash dog park and have a glass. Cheers for puppies!
15.  Father's Day at Blenheim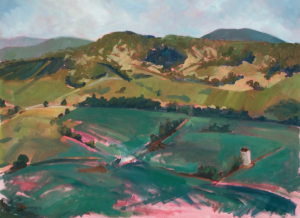 Stop over at Blenheim Vineyards (Dave Matthew's vineyard, to be exact), for a day full of art, food, wine, and live music. Taste one of their delicious wines, while scarfing down some grub from the 106 Streets food truck. Chill out on the patio and listen to live music by Matthew Willner from 3-5pm and be sure to check out artist Christy Yates' beautiful paintings that will be showcased from 1-4pm.
16.  Father's Day Jazz with Bobby Read's Igniter
Feeling jazzy for Father's Day this year? Get movin' to the rhythm and blues and swing by the Ante Room on the Downtown Mall, with live music by the famous Bobby Read's Igniter at 6:30pm.
17.  Father's Day Weekend on the Mountain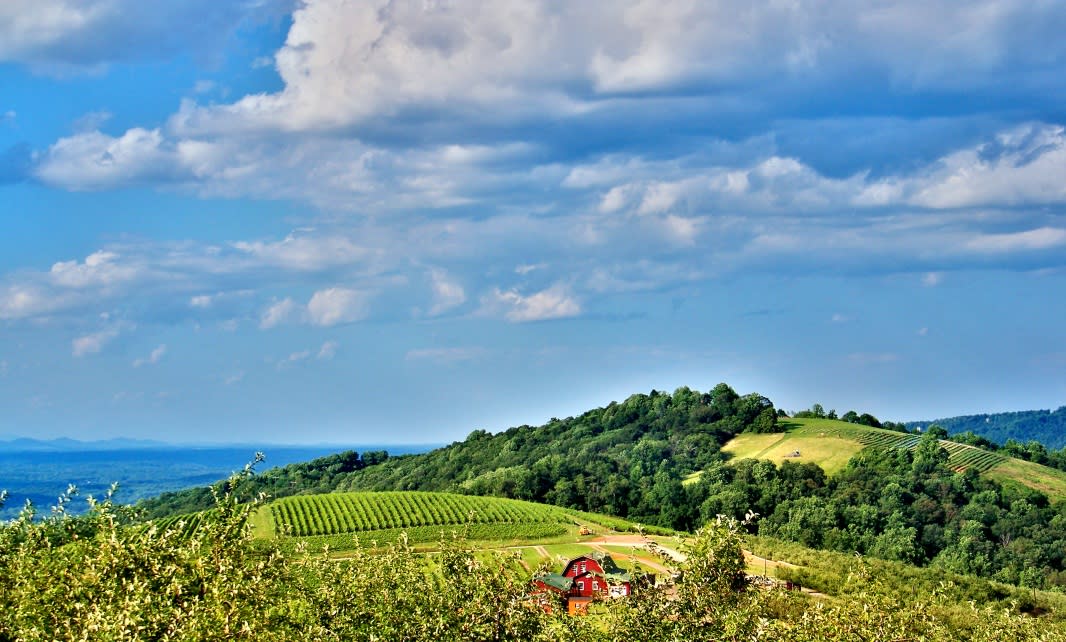 Celebrate Father's Day with a family picnic at Carter Mountain Orchard. Early birds- head to the orchard before 11AM for pancakes and coffee! Otherwise, make your way over for sandwiches and peach pie for lunch. Be sure to bring your little ones- there will be a craft table where kids can make a gift for Dad!
18.  Father's Day Prime Rib Brunch at Devil's Backbone Brewing Company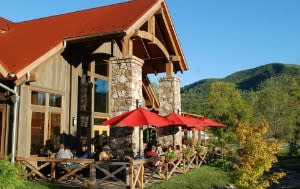 More beer and more food, I just couldn't resist. Here's yet another grub and pub combo for Dad this year. Take a trip to Basecamp at Devil's Backbone Brewery for a Prime Rib Brunch to celebrate both Father's Day and the release of Devil's 16 Point IPA.
19.   Sunset Hike at Humpback Rocks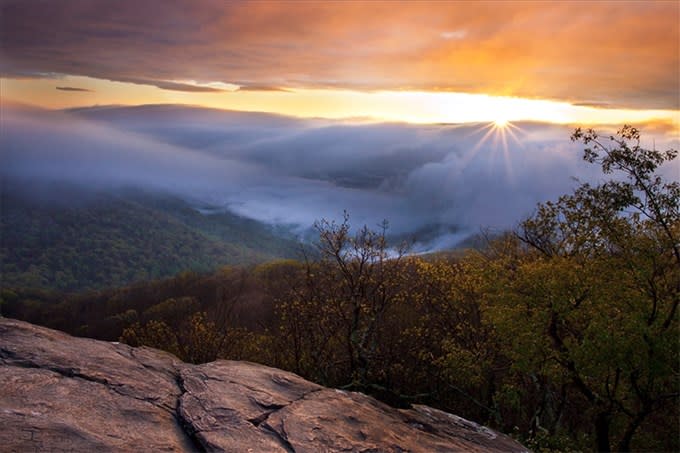 Finish off the day with a sunset hike of Humpback Rocks, located along the scenic Blue Ridge Parkway. Spend the evening overlooking an incredible view of the Shenandoah and be sure to pack lots of water!
With so many wonderful things to do in Charlottesville, it was hard to narrow down the list to just 19 things. However, I hope this list sparked some ideas on how to celebrate this year and a happy Father's Day to all (especially you, Dad)!