2021 looks to be a big year for Charlottesville and Albemarle County! Here to complement UVa's grounds, the historic Downtown Mall, and the 35+ wineries that make up our wine region are a beautifully imagined food hall, a new tour at a presidential home, unique new restaurants, and a renovated premier luxury resort.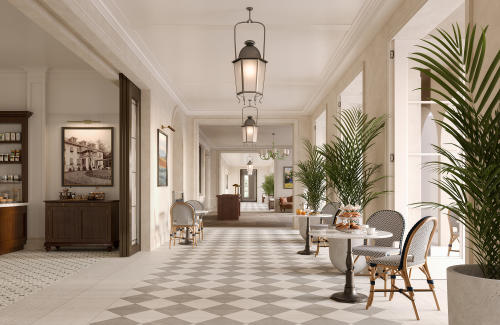 Slated to re-open in the spring of 2021 after a multi-year renovation/expansion, Keswick Hall will offer visitors a premier luxury experience just minutes from downtown Charlottesville.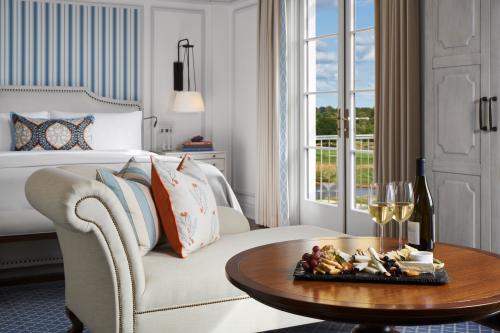 Keswick Hall will now feature 80 luxurious guest rooms and suites, a new spa, and new signature restaurant run by famed chef Jean-Georges Vongerichten. The resort will still feature its renowned 18-hole Full Cry golf course, designed by Pete Dye.
The Ridley, a new restaurant expected in the spring of 2021, will open in The Draftsman, an Autograph Collection hotel by Marriott near the grounds of the University of Virginia (UVA). The Ridley will focus on upscale-casual cuisine specializing in fresh seafood and will offer a sophisticated take on southern-style food. The restaurant is named after Dr. Walter Nathaniel Ridley, the first African-American student to receive an academic doctoral degree from a traditional Southern white college or university. He earned a doctorate of education degree from the UVA in 1953. A portion of the restaurant's profits will be added to The Walter N. Ridley Scholarship Fund at UVA.


Photo Credit: Sarah Cramer Shields


The Wool Factory, which opened in 2020, is expected to open its restaurant, Broadcloth (pictured above), in 2021. The restaurant will be run by executive chef Tucker Yoder and offer guests modern dining in an historic setting in the Woolen Mills neighborhood of Charlottesville. Features of the restaurant include a private dining room for up to 18 persons, a cocktail bar, and a chef's table for 4 in the kitchen.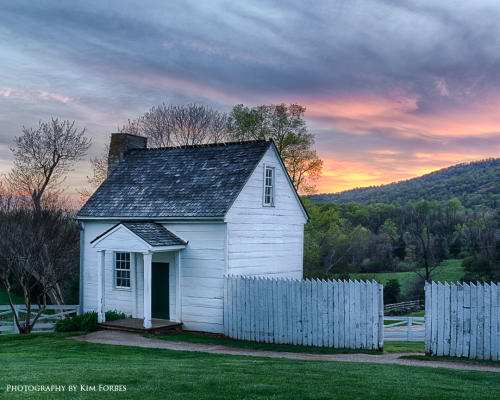 Highland, the home of James Monroe, fifth president of the United States, is here in Albemarle County. A new Behind the Scenes at Highland tour, will now be available by reservation only starting January 15th! This tour will include sneak peeks at new exhibits, which are set to open this spring.
"We are pleased to offer our guests an insider's look at exhibit development," said Highland executive director Sara Bon-Harper. "Lifting the curtain during reinterpretation will give visitors a new perspective on how we are working to tell a thoughtful and engaging history at Highland."
Please note that the popular Highland Rustic Trails at James Monroe's Highland are closed for the months of January and February.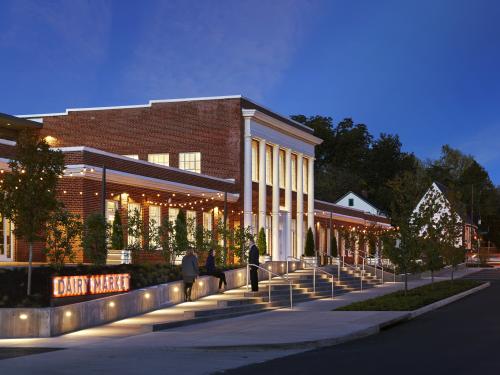 Located in the historic Monticello Dairy Building in downtown Charlottesville, Central Virginia's first food hall concept is now open for business! At capacity, Dairy Market will have up to 18 merchant stalls and 11,500 square feet of retail space. In addition to the many food merchants, Dairy Market will also be anchored by Starr Hill Brewery.
Merchants at Dairy Market include:
A local, family-owned restaurant specializing in soul food and traditional Southern southern fare.
A community business owned by a husband and wife team. Check out their cakes, eggs, produce and pastries! All products come straight from their local farm.
Thai food made in the spirit of the bustling street markets of Thailand.
Community-driven, eco-friendly, and pro-local. The Dino's menu includes artisans pizza and rotisserie chicken. Gluten-free and vegan options available.
Dairy Market's center hall farm-to-cup coffee company.
Delicious, authentic Filipino food!
The newest location for the wildly popular ice cream company.
Wine, beer and sundries!
Founded in Charlottesville in 1999, Starr Hill is now a major regional craft brewery. This newest location will serve a rotating selection of their core, award-winning brews, as well as small-batch releases made on-site.
This is the newest location for the beloved sandwich shop, which has served Charlottesville and the University of Virginia community from its Elliewood Avenue location (which is still open, by the way!) next to UVA's grounds for 27 years. Their specialty sandwiches use all-natural cheeses and meats, and get their unique flair from Take It Away's House Dressing.
Classic Americana 50's and 60's drugstore soda fountain vibes. Their cocktails are sure to inspire both awe and nostalgia.
These are just the highlights of what's to come in 2021. As more announcements are made later in the year, we'll make timely updates to this post. For previews of more things to do in Charlottesville and Albemarle County, check out our bank of Nickel Tours. We hope to see you soon!