Contact Us
Charlottesville Albemarle Convention & Visitors Bureau
Mailing Address: P.O. Box 178, Charlottesville, VA 22902
Phone: 434.293.6789 | Toll-free: 877.386.1103
Email For Visitor Questions: wdozier@albemarle.org
Email For Website Questions: wdozier@albemarle.org
 
Staff Contact Information
Courtney Cacatian
Executive Director
434-972-4142    ccacatian@albemarle.org
Will Dozier
Marketing Coordinator
434-972-4134    wdozier@albemarle.org
Kathy O'Leary
Finance
434-972-4130    koleary@albemarle.org
Amanda Vierrether
Office Associate
434-972-4132    avierrether@albemarle.org
Visitor Centers
Downtown Visitor Center
Hours of Operation:
 9 a.m. - 5 p.m. daily
Music Today tickets (live music at local venues) are available at the Downtown Visitor Center daily from 9:15am to 4:45pm. Credit sales for Visa, Mastercard, American Express and Discover are accepted. Cash is not accepted at this location. All tickets have a service fee which is added to the ticket price at the time of purchase.
Tickets are available for the following venues - the Sprint Pavilion, the Jefferson, and The Southern Café. Any special requests (e.g. Reserved, VIPs, ADA Compliant Seating, Comp Tickets, etc.) should be made through the venue's box office. There is no reserved seating available through this ticket office. Seating is chosen randomly based on best available.
Parking is available in the Market Street garage. The first hour is free to all, and we will gladly provide a parking pass for an additional hour.
Market Street parking garage is located at 108 5th Street, NE. 
The Downtown Visitors Center sits on the east end of the Historic Downtown Mall and is open 9 a.m. - 5 p.m. daily to assist visitors...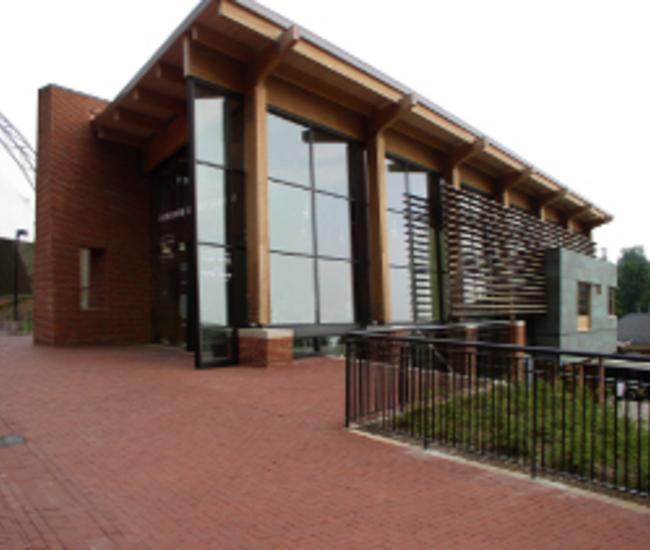 Albemarle Tourism & Adventure Center
Hours of Operation: Closed Monday - Tuesday Wednesday - Saturday 10:00 a.m. - 5:00 p.m. Sunday Noon - 5:00 p.m.

The Albemarle Tourism & Adventure Center is located in the Historic Crozet Train Depot and is open Wednesday - Saturday 10:00 a.m. -...