Interested in becoming a Master Gardener?
Dates:

October 23, 2018

Address:

201 East Market Street, McIntire Room, Charlottesville, VA 22092

Phone:

(434) 872-4581

Time:

12:00 PM to 1:00 PM

Price:

Free
Master Gardeners are volunteer plant educators of the Virginia Cooperative Extension, who teach our community about vegetable and flower growing, healthy lawns, and sustainable landscapes. If you love plants and would enjoy sharing their amazing qualities with others, please check us out.

To learn more, please join us at our upcoming Info Meeting.

Applications for the 2019 Master Gardener training program are being accepted from October 1 through December 1, 2018. Application packets are available for download, in person at the VCE office, and at our information sessions. Please submit the application materials to the address below c/o Scott Boven, or email. Once we have reviewed your application, we will contact you to schedule an interview. If you have questions about the program or application process, please contact: Scott Boven, (434) 872-4581 or drop by the Virginia Cooperative Extension at the Fifth Street Albemarle County Office Building 2nd floor, 460 Stagecoach Road, Charlottesville VA 22902.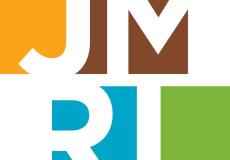 201 East Market Street
Charlottesville, VA 22092
Region: Miscellaneous/ Independent of Region
Jefferson-Madison Regional Library - Central Branch. Hours: Monday - Thursday: 9am - 9pm Friday - Saturday: 9am - 5pm Sunday: 1pm - 5pm (Closed Sundays Memorial Day to Labor Day). more