PACKING 201: Packing in Hard-Sided Luggage
Dates:

May 4, 2019

Location:

Peace Frogs Travel/Outfitters

Address:

1043 Millmont Street, Charlottesville, VA 22903

Phone:

(434) 977-1415

Time:

11:00 AM to 11:30 AM

Price:

Free
A fun & informational packing class hosted by one of our in-house packing specialists. Delve into essential packing tips and tricks that will make packing for any type of trip more successful. Learn ways to pack efficiently and keep your suitcase organized. Plus, learn how to pack in a hard-sided piece of luggage.

Please RSVP by Thursday, 5/2 to 434-977-1415 or events@peacefrogstravel.com.

Can't make it? Give us a call to schedule a 30 minute personal packing demo.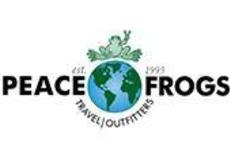 1043 Millmont Street
Charlottesville, VA 22903
We create exceptional travel experiences. Our travel planners thoughtfully craft itineraries around the world while our packing specialists offer the finest gear to get you there. Open 10-6 Monday-Thursday; 10-5 Friday. Retail open 11-3 Saturday. Travel open Saturday by appointment. more