Radiolaria & Reef: Our Ocean's Living Abstractions
Dates:

June 18, 2019 - July 19, 2019

Recurrence:

Recurring weekly on Tuesday, Friday, Saturday

Location:

Second Street Gallery

Address:

115 Second Street, SE, Charlottesville, VA 22902

Phone:

(434) 977-7284

Time:

11:00 AM to 6:00 PM

Price:

free
Second Street Gallery is pleased to present Radiolaria & Reef: Our Ocean's Living Abstractions, an exhibition of new work by artist Tina Curtis in Second Street Gallery's Dové Gallery.

Curtis is attracted to the urchins, coral, and microscopic species of marine life that subtly grow, breathe, and move in our world's oceans. Radiolaria & Reef is a close study of these living abstractions from these increasingly fragile bodies of water; both the thriving and the dying reef systems of our time. This new collection of work, created specifically for the exhibition at Second Street Gallery, is an assemblage of vibrant, abstract Oceanscapes consisting of bedecked kelp fronds, barnacles, gold leafed sponge coral and meticulously rendered Radiolarians, or "science lace," as the artist refers to them.

SSG is open Tuesday - Friday from 11AM - 6PM and Saturday from 11AM - 4PM.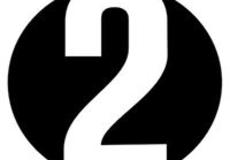 115 Second Street, SE
Charlottesville, VA 22902
Region: Downtown Mall Area
Second Street Gallery, central Virginia's first artist run alternative art space, is one of the longest surviving nonprofit organizations in the country focused solely on the art and ideas of our time. Since its founding in 1973, SSG has served its surrounding community with continuous exhibition programming, and today is recognized as one of the... more