Travis Elliott
Dates:

July 22, 2018 - December 30, 2018

Recurrence:

Recurring weekly on Sunday

Location:

Rapture

Address:

303 E. Main Street, Charlottesville, VA 22902

Time:

10:00 PM to 1:30 AM

Price:

Free!
Travis Elliott – By his mid thirties singer/songwriter Travis Elliott has been around- touring the United States and the Caribbean, opening for regional and national acts and, of course, spoiling the local Charlottesville, Virginia audience with his music and witty humor. His music has been described as pop, alternative, a little folky, rock, americana, and most of all, catchy.

His first EP in 2005 was hailed by Charlottesville's The Hook as a "modern rock epic", and in 2008 he earned Best Solo Artist of the Year by C'ville Weekly. In 2010 Travis released his first full length album, "Swan Dive", which spent a week in itunes' "New & Noteworthy" section.

His melodies follow the natural rhythm of life, and his lyrics speak to the soul with passion and don't expect to get it out of your head either.

21+ // Free!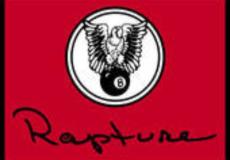 303 E. Main Street
Charlottesville, VA 22902
Region: Downtown Mall Area
Located on Charlottesville's bustling historic downtown pedestrian mall, rapture restaurant and night club is the center of downtown nightlife. In addition to its cuisine's hip blend of traditional southern style and high-end European and Asian dishes, its swank bar and billiards room is the place to gather and meet. Antique details and wrought... more