"Autumn carries more gold in its pocket than all the other seasons"
 - Jim Bishop, American journalist and author. 
According to the Virginia Department of Forestry, fall colors are at their peak between October 10 and October 31, depending on varying factors.
Here are some of the best places to see fall foliage near Charlottesville and Albemarle County: 
1. The Blue Ridge Parkway and Skyline Drive
The northern end of the Blue Ridge Parkway is a 30-minute drive from downtown Charlottesville. If there's a ideal time to drive its length, it has to be the fall months. Take it slow and stop frequently at overlooks to enjoy the views! The Blue Ridge Parkway ends at the southernmost entrance to the Shenandoah National Park. From there, the Skyline Drive runs north through the entire length of the park, offering breathtaking views at numerous overlooks. The Charlottesville area is the perfect place to begin or end either drive.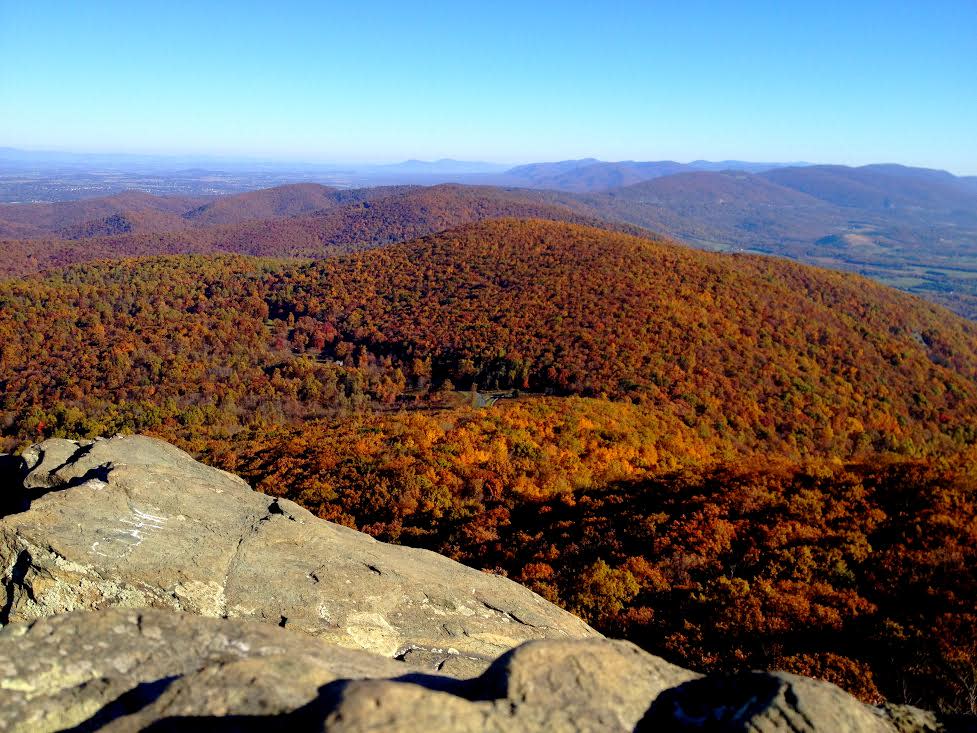 Humpback Rocks
2. Wineries 
Virginia wine country is a great place to enjoy fall landscapes. There's no better wine pairing than a view of the Blue Ridge Mountains in the fall! Charlottesville and Albemarle County are great places to stay and explore the Monticello Wine Trail, which features 40 wineries. Some wineries even offer on-site lodging options for a relaxing vineyard getaway.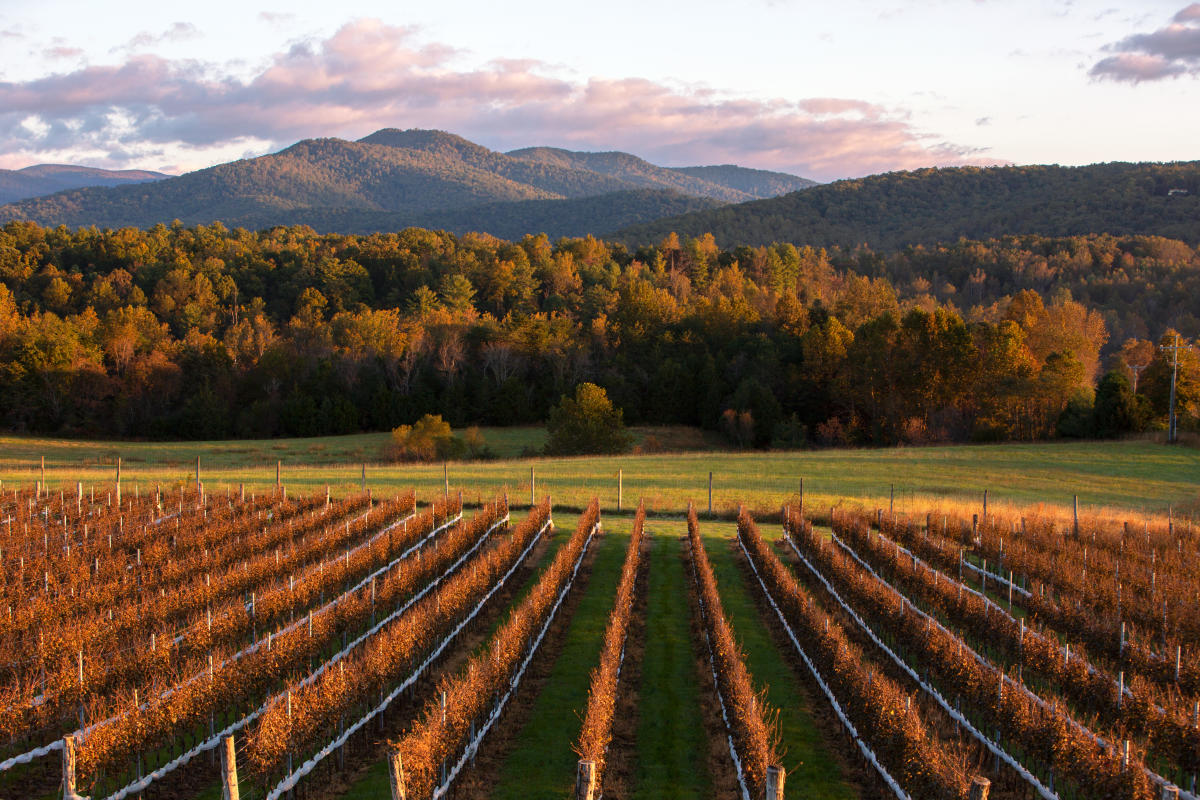 Stinson Vineyards
3. The University of Virginia 
The grounds of the University of Virginia are a beautiful spot to stroll and admire the changing, fall colors. The Lawn, at the university's center, is designated as a UNESCO World Heritage Site.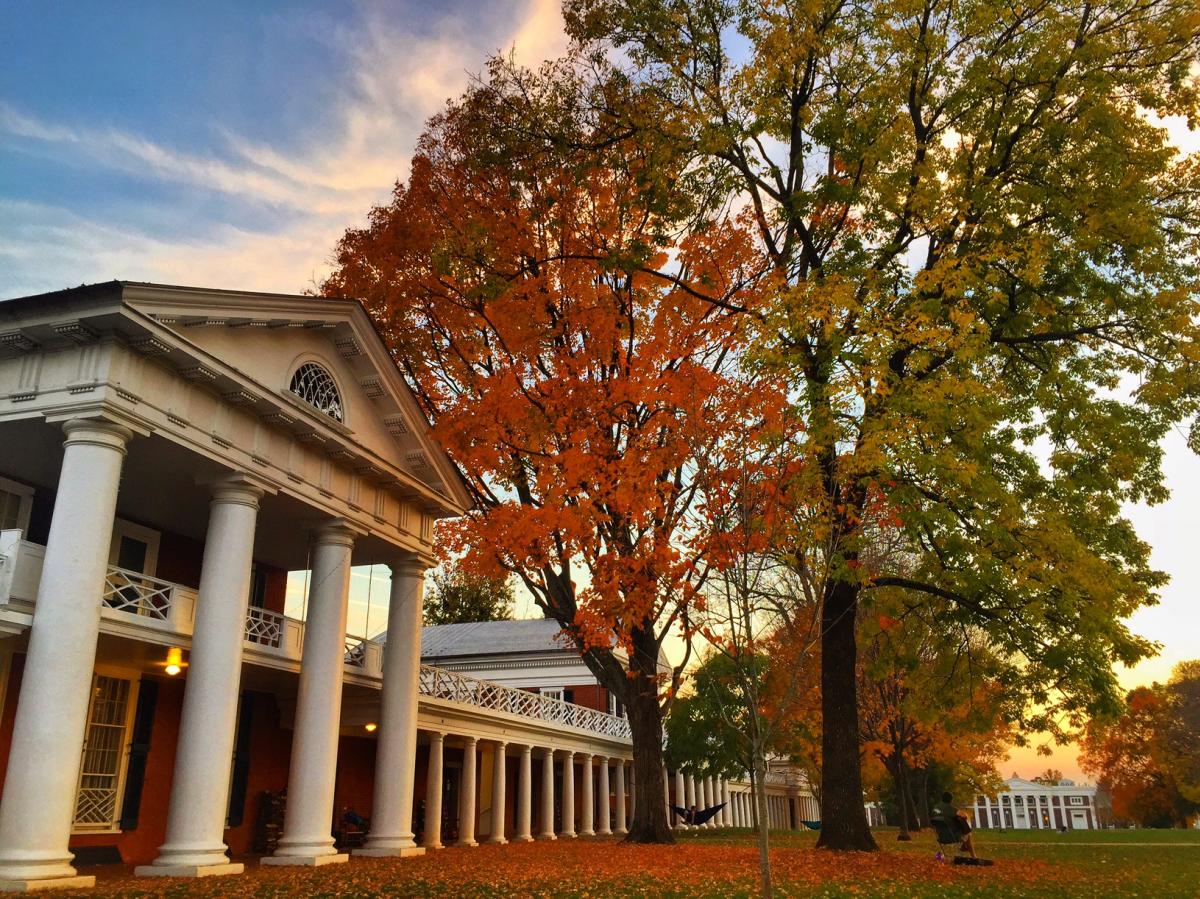 4. Carter Mountain Orchard 
Carter Mountain Orchard is a treat like no other in the fall. The view of the area is unparalleled and the orchard offers plenty of autumnal activities like cider tasting, apple picking and delicious, homemade apple cider donuts.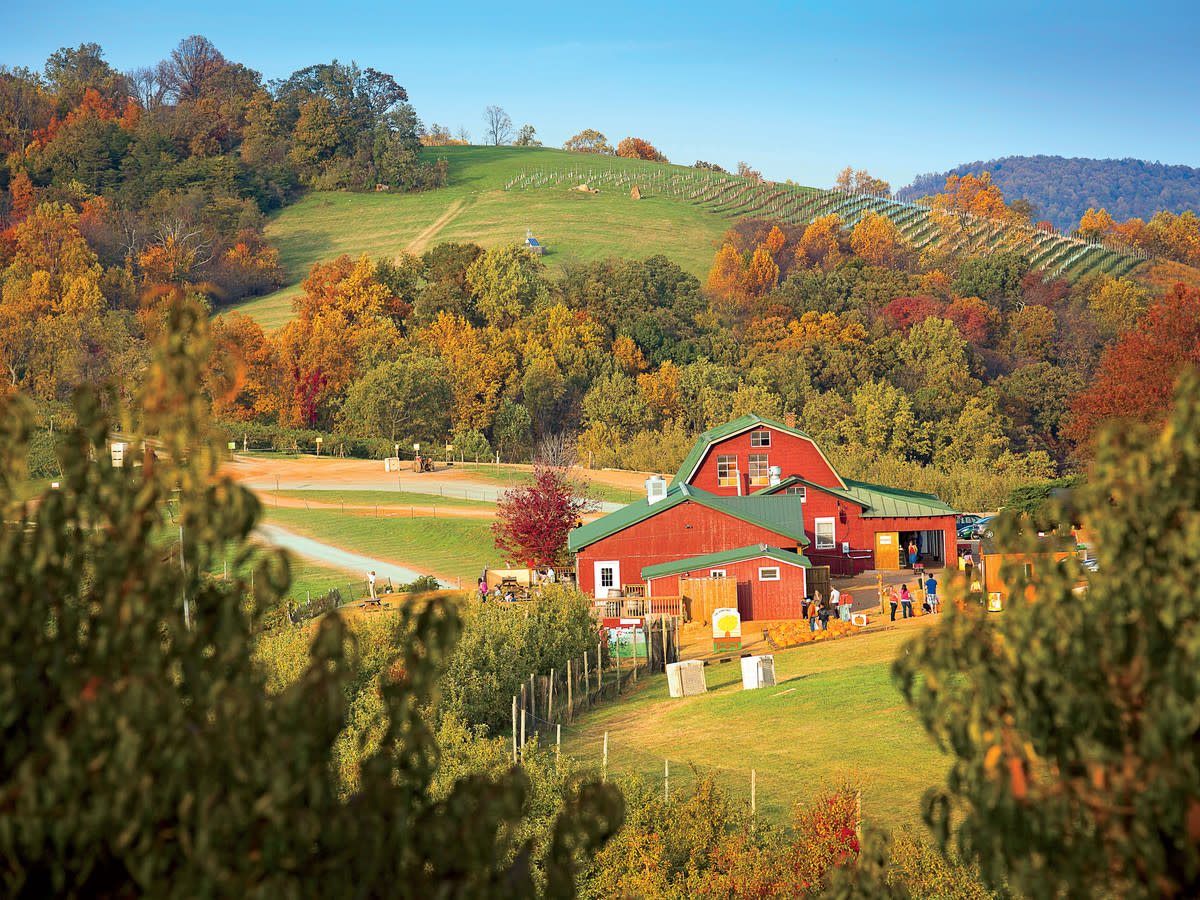 5. Downtown Mall
Charlottesville's Downtown Mall is a busy, pedestrian mall lined with shops, restaurants, theaters and performance venues. The beautiful trees on the mall make it the perfect place to stroll or sit outside and enjoy a meal with a view of the fall foliage!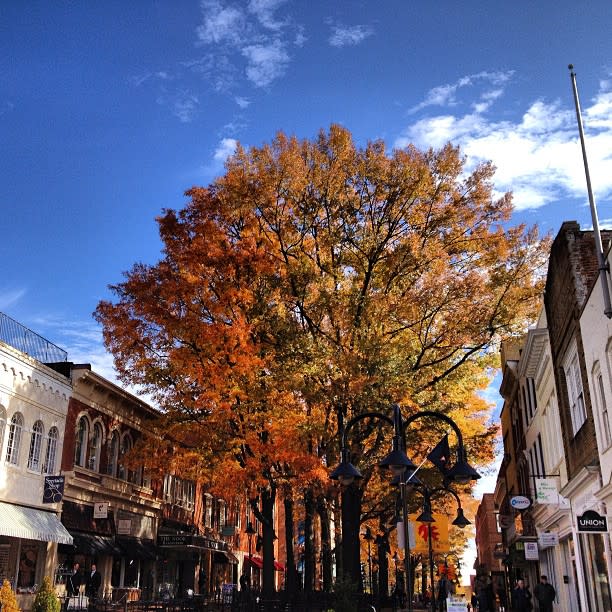 6. Sugar Hollow Reservoir and Moormans River
Sugar Hollow Reservoir and Moormans River are just a short, scenic drive from Charlottesville. Located in picturesque Albemarle County, there are numerous spots to fish and hike with a backdrop of beautiful fall colors!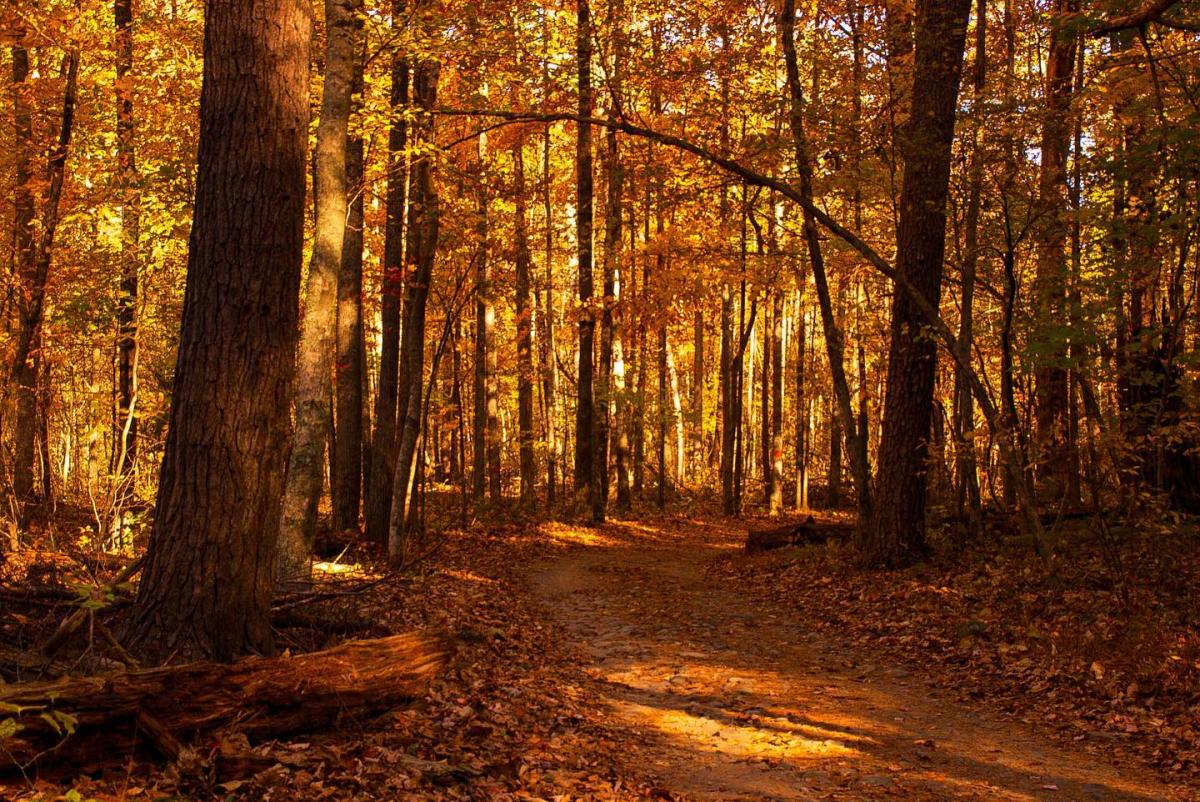 Photo Credit: @nateo_graphy
7. Presidential Homes
Thomas Jefferson's Monticello, James Monroe's Highland and James Madison's Montpelier are all located in the Charlottesville area. On a cool, fall day, visitors can explore and learn more about the complex history of these presidential homes.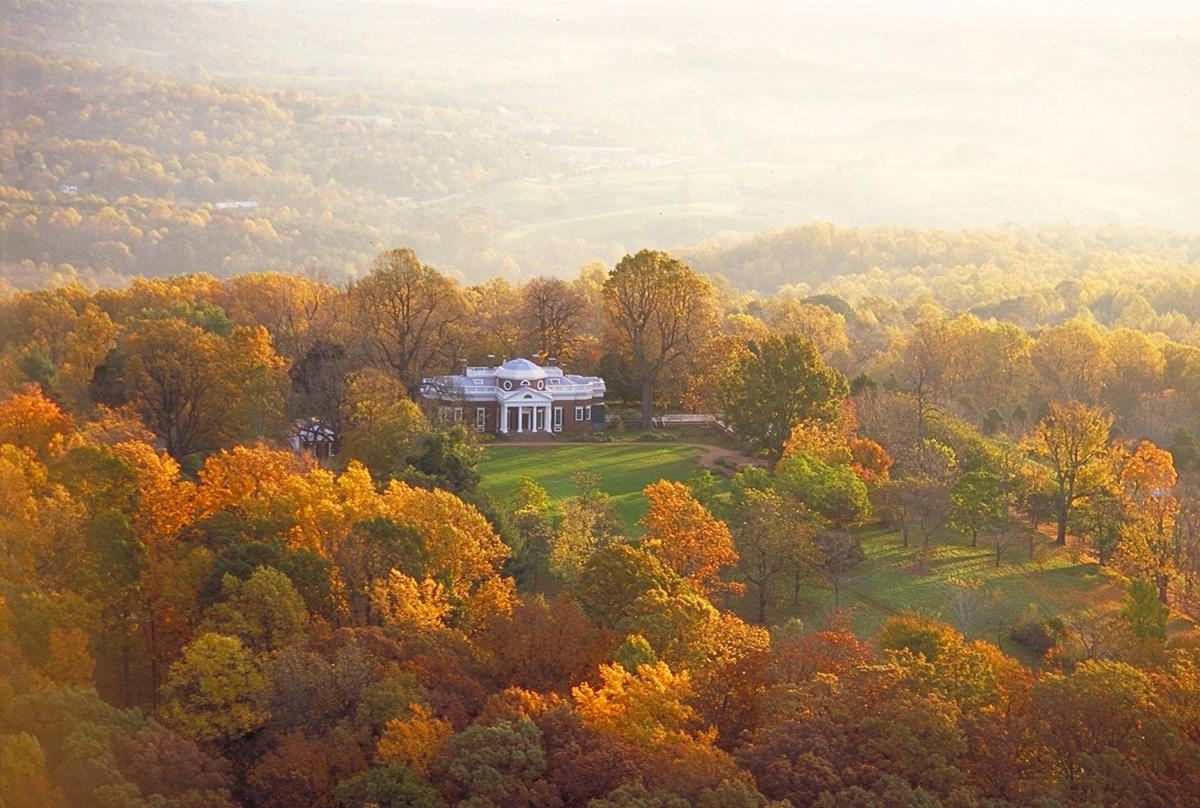 Photo Credit: Thomas Jefferson Foundation