"Autumn carries more gold in its pocket than all the other seasons"
 - Jim Bishop, American journalist and author. 
Below are the highlights. But be sure to keep your observance of our changing leaves patient and measured. No view is as good in your phone as it is in person. Appreciation takes time. And there's much to appreciate in Charlottesville and Albemarle County.
1. Blue Ridge Mountains at Shenandoah Park
The most trafficked park in the country is a ridgeline road called the Blue Ridge Parkway, and its northern end is a 20-minute drive from downtown Charlottesville. If there's a best time to drive its length, it's got to be the fall months. Take it slow. Stop frequently. Where the Parkway ends, Skyline Drive begins. Charlottesville is the perfect place to begin or end either drive.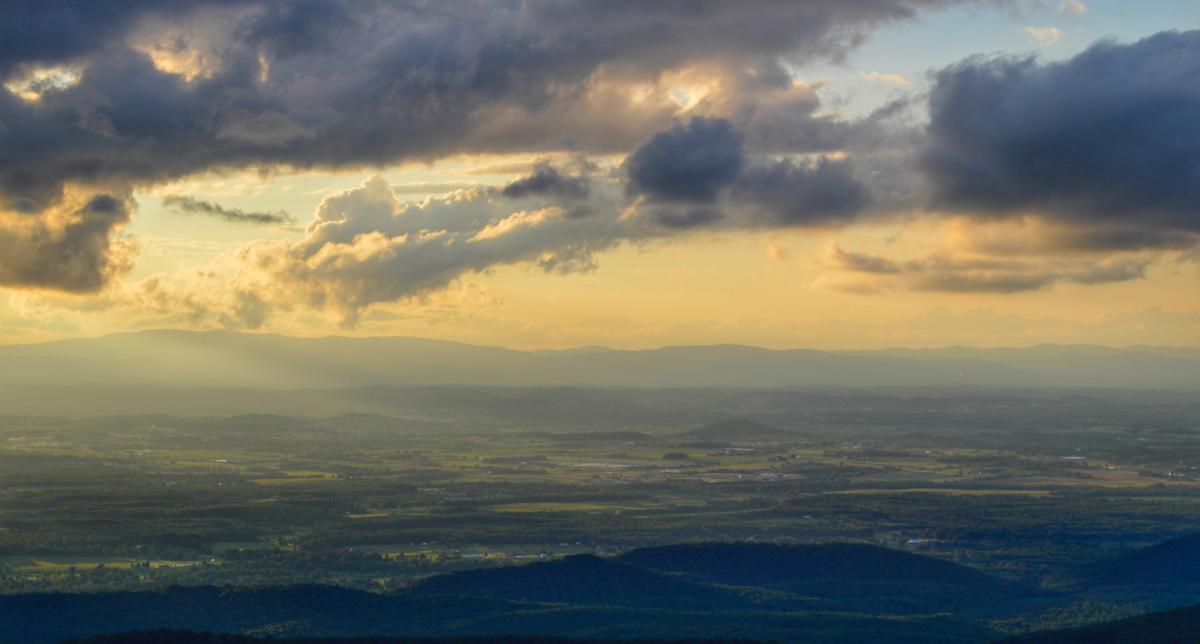 2. Wineries & Vineyards
 Virginia wine country is the crown jewel of east coast viticulture. It's the birthplace of American wine (Thomas Jefferson was the first American winemaker). And there's no better wine pairing than a view of the Blue Ridge Mountains in fall. The Monticello Wine Trail features 35 wineries.
3. The University of Virginia (UVA)
The Lawn is arresting this time of year, as are the greater grounds. UVa's layout is practical, yes, but it's listed as a UNESCO World Heritage site (all other American universities are not) for a reason. See for yourself.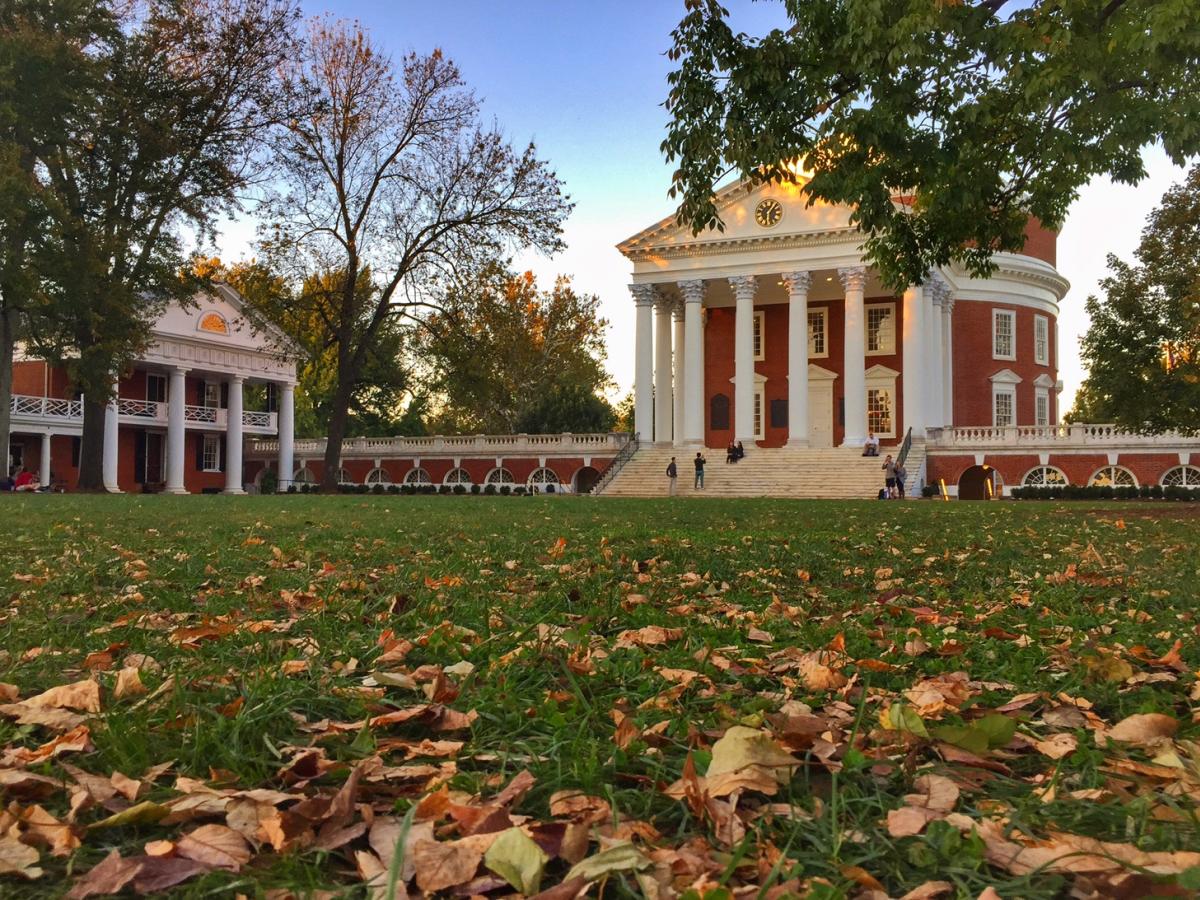 4. Carter Mountain Orchard 
Carter Mountain Orchard is a treat like no other. The view of the area here is unparalleled except by hot air balloon. The orchard is wildly popular so expect massive crowds on the weekend.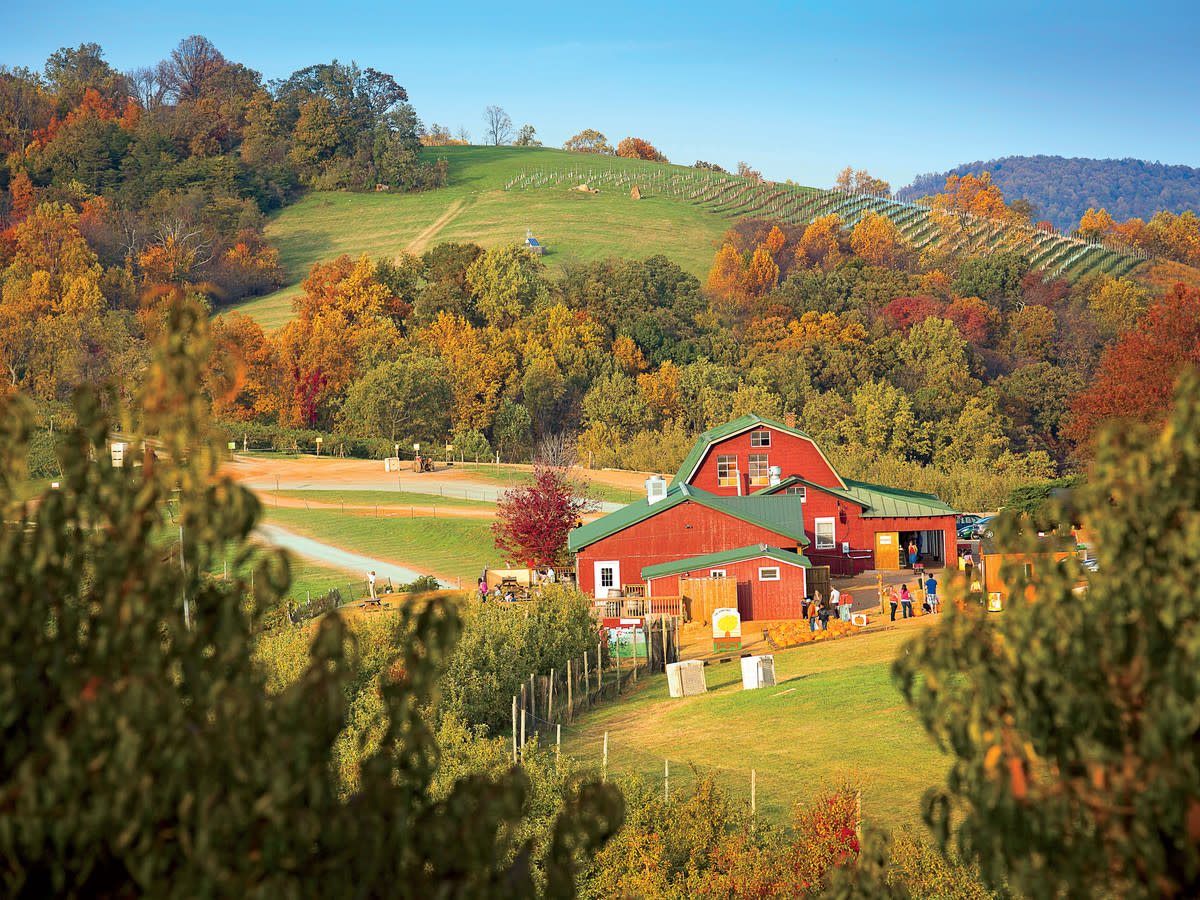 According to the Virginia Fall Foliage Map, the best dates to view fall color this year are October 15th – 25th. You won't want to miss these views!