Fall is in the air and there's no better place to enjoy it than in Charlottesville & Albemarle County! This blog post begins our weekly fall foliage update, which will continue until all the leaves have fallen and we begin our transition into winter. Fall is one of the most beautiful seasons in the Charlottesville area with its mild afternoons and crisp, cool nights. These are the perfect conditions that lead to such a dazzling display of fall foliage year after year, attracting visitors from all around the country to enjoy.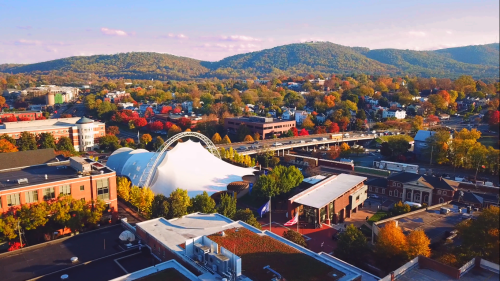 While in a typical year, peak fall foliage would not be expected in the Charlottesville area until mid to late October (a bit sooner in the higher elevations). But this has not been an average season so far. Several chilly nights in mid-September started this beautiful annual display of color a bit earlier than would be expected. For those looking to make a road trip to the area in the next few days, here's what you can expect:
In the City of Charlottesville and Albemarle County, flecks of color are already beginning to appear, with yellows and oranges starting to pop up across the area. While most of the trees are green, and we are still far from peak color, do expect things to be at their most beautiful by the middle of the month if current weather patterns continue. For those who visited last year, you may remember that peak didn't occur until late October and early November, due to unusually warm conditions in October.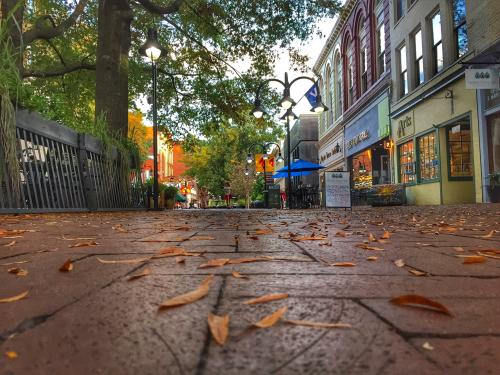 Charlottesville & Albemarle County are conveniently located near the Blue Ridge Parkway and Shenandoah National Park (and its iconic Skyline Drive). From downtown Charlottesville, you can be at either of these scenic areas in just a short 30-minute drive. Of course, with the added elevation in the mountains, the changing of colors typically happens a bit sooner. As of now, leaves are still mainly green, but you can certainly begin to see some isolated pockets of color. It's difficult to predict when peak color will occur but all signs are pointing to a slightly sooner-than-average peak for fall color in the mountains.
While you're here in Charlottesville & Albemarle County, be sure to check out our other offerings, such as our award-winning wineries, patio dining options, orchards (apple season is here!) and trails and hikes, all perfect for social-distancing and enjoying the region safely. The area has a variety of lodging options ranging from resorts, to hotels, to quaint inns and B&Bs – something perfect to fit any family. Be sure to check back in next Wednesday for an update on fall foliage in Charlottesville & Albemarle County. We hope to see you soon!