Getting Around
Just two hours South of Washington, D.C. and with a regional airport, Amtrak rail service and Greyhound bus lines, travel to Charlottesville and Albemarle County is a snap.
I-64 and U.S. Route 29 connect in the heart of Albemarle County, and by car, Charlottesville's footprint is defined by a stretch of I-64 to the south and, to the north, by the upper bypass arcs of U.S. Routes 250 and 29.
Emmet Street (also US Rt. 29) serves as a major north/south path through the heart of city, roughly bisected by a corridor that begins as Ivy Road west of Emmet and becomes University Avenue east of Emmet, leading to West Main/Downtown.
The Charlottesville Albemarle airport (CHO), just eight miles from downtown, offers 50 daily non-stop flights to and from Charlotte, Chicago, Philadelphia, New York, Washington D.C., and Atlanta.
Visitors can also fly into Dulles International Airport (IAD) outside Washington, D.C., just over two hours away whether by car, bus or one of the shuttle services serving Albemarle County. Both airports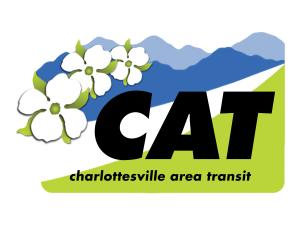 are accessed via Route 29.
The area is also easy to reach by bus or rail, with Amtrak (CVS station) offering daily direct routes (Crescent, Cardinal and Northeast Regional) to New York City's Penn Station and Union Station in Washington, D.C.
The Amtrak and Greyhound stations are both conveniently located along the free trolley route across from the West Main shopping and dining district between the Downtown Mall and the University of Virginia.
Within Charlottesville, concentrations of attractions and activities make it easy to enjoy all the city has to offer. Large garages on Water Street and Market Street provide parking on either side of the Downtown Mall, making it convenient to walk to historic Court Square, as well as restaurants, shops and theaters.
Parking is available in the Market Street garage. The first hour in the garage is free, and The Downtown Visitor Center will provide a parking pass for an additional hour. You can also find paid parking - garage and small private lots - around the University of Virginia close to The Corner's shopping and dining.
The city's busses crisscross the region and offer unlimited day use for $1.50, with the main transit center at the east end of the Downtown Mall near the Sprint Pavilion. Monday through Saturday, select routes run until 11:45 p.m., making it simple and safe to enjoy the area nightlife.
Best of all, Charlottesville offers free trolley service in roughly a figure eight that serves the major areas of local attractions, including Scott Stadium, the Rotunda and The Corner at UVA, historic downtown and the Downtown Mall, the Amtrak and Greyhound stations and West Main.
The free trolley runs every 15 minutes with service from early morning to last stops at nearly midnight Monday to Saturday and 5:40 p.m. Sundays.