Here in Cville we don't have anything like the Mall of America. We don't have a fashion district either. The malls we do have are nothing to write home about, unless we're talking about the Downtown Mall, the pedestrian kind, smack-dab in the middle of Charlottesville, a half-mile of patio dining, theaters, shops, banks, boutiques, statues, huge trees, happy birds, pop-up performances, a carousel, and more besides. Instead of leaning on more of the same, franchises and brand names and the like, the Mall is lined with family-owned businesses, places you'll be recommending to your friends.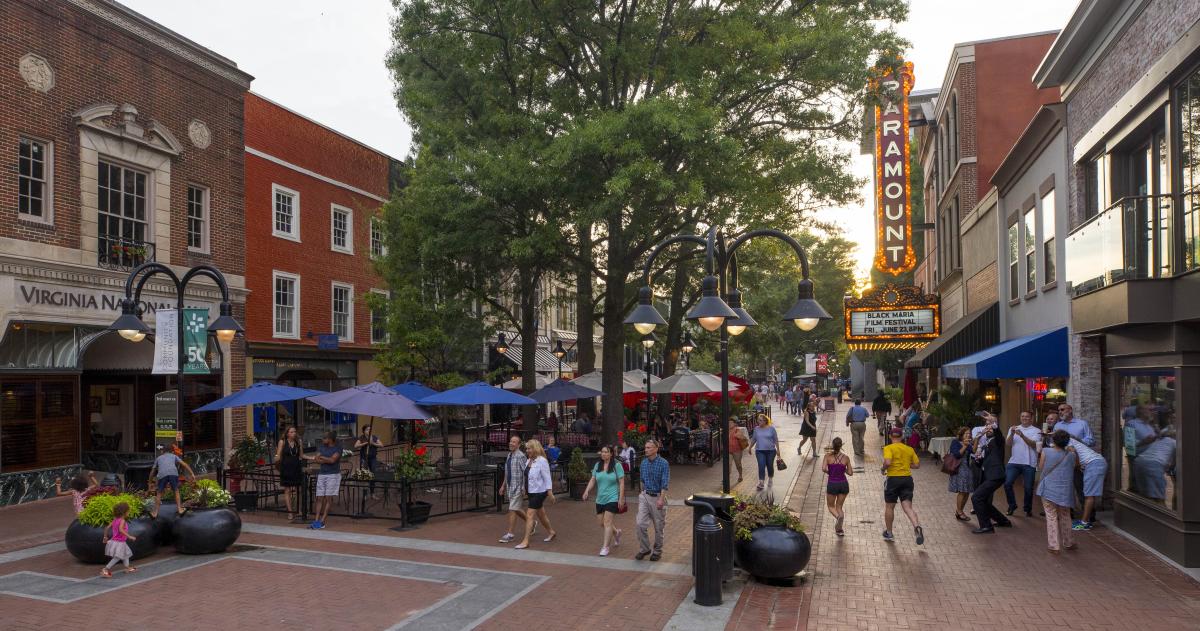 Within the city limits, there are a few other areas of note. Closest to the Downtown Mall is West Main Street, a mile or so of retail, dining, and hotels. If you haven't seen it in a few years, you won't recognize West Main. There are at least four new apartment complexes big enough to have been plucked out of D.C. and deposited here. As West Main draws a direct line between downtown Charlottesville and the University of Virginia, it's prime real estate. The good news is that the vast majority of the businesses that predate the new developments are still around. It's not quite as quaint as it once might have been, but for now it's quite a spectacle. Several of the hotels wrap hilariously around older houses and storefronts. Especially if you're staying in one of these hotels, we would encourage you to peruse the area. Stores like Shenanigans, a beloved neighborhood toy store, are well-worth a visit.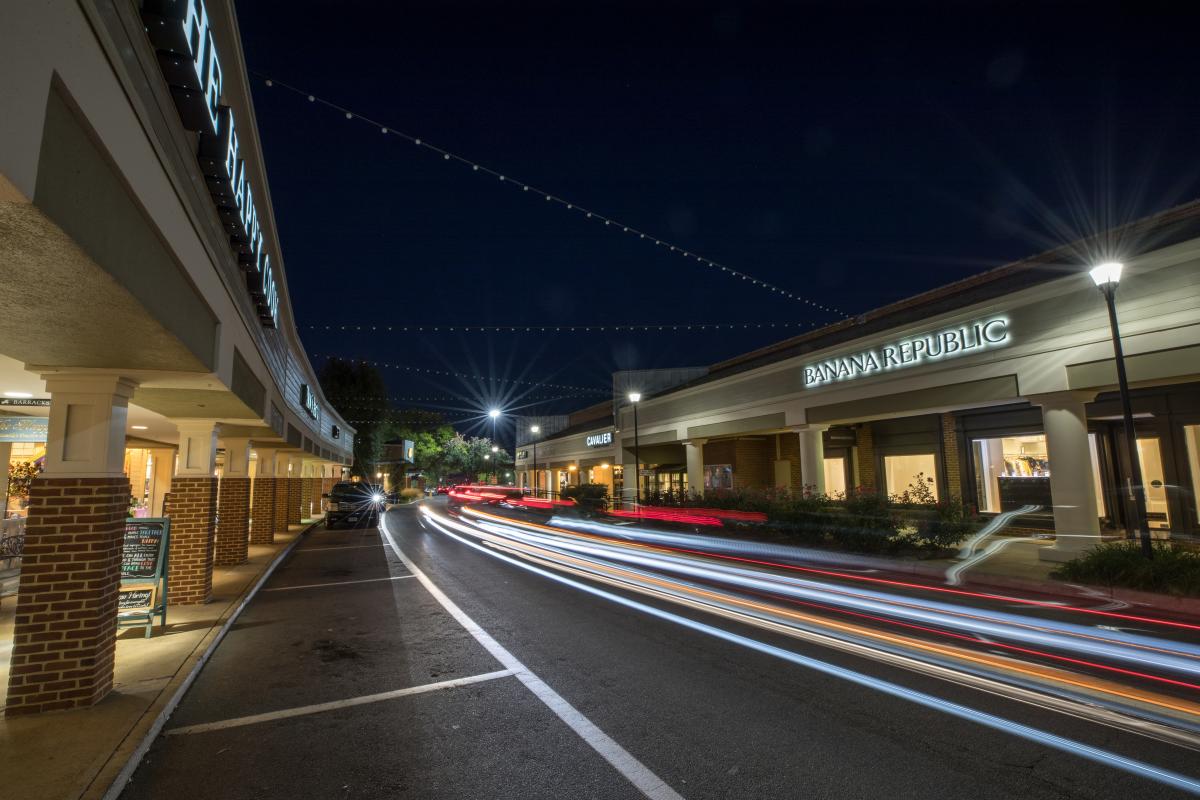 Barracks Road Shopping Center hosts a lot of stores you've heard of, like Barnes & Noble and Anthropologie, but you'll find uncommon items at places like The Virginia Shop or any of the boutique spots in Barrack's Road's North Wing. This shopping center is always full for a reason.
Headed north on US-29, you'll find hundreds of stores you're familiar with. The selection that way is expansive, and there's still a traditional mall, Fashion Square, if you're looking for department stores and a food court. Also of note is The Shops at Stonefield, our snazziest and newest shopping area. But a lot of the fun stuff can't be found right off the main roads. A little ~adventure~ is involved.
While you're here, check out Greenwood Antiques & Uniques, located just west of Charlottesville. There you'll find an eclectic assortment of items assembled from over 50 dealers. Or check out the Crozet Artisan Depot, located in Crozet. There's a small visitors center in that same space as well if you're in need of directions or suggestions from one of our travel specialists. The whole Crozet area is full of intriguing spots! Stop by for Second Saturdays, which occur, unsurprisingly, on the second Saturday of each month, for local fine art. It's silly to stay tucked in the City of Charlottesville for the entirety of your stay. What makes this place so special, in part, is its proximity to the mountains, its wealth of wineries (by wealth, I mean that there are more than thirty within a half-hour drive of downtown, so many that even locals can't visit them all), and rich history. Monticello isn't the only place of interest nearby! Which, by the way, the store at Monticello is very nice, while we're still on the subject of shopping.
Don't forget to snake through the Charlottesville City Market either if you're here on a Saturday morning. You've been to a farmers market before, and yes, that's what this is, but what you haven't seen, unless you've been to this specific farmers market before, is the joy it brings to the atmosphere downtown. It's as busy on Saturday mornings as it is on Friday nights. It's as popular for teenagers and 20-somethings as it is for families and empty-nesters and retirees.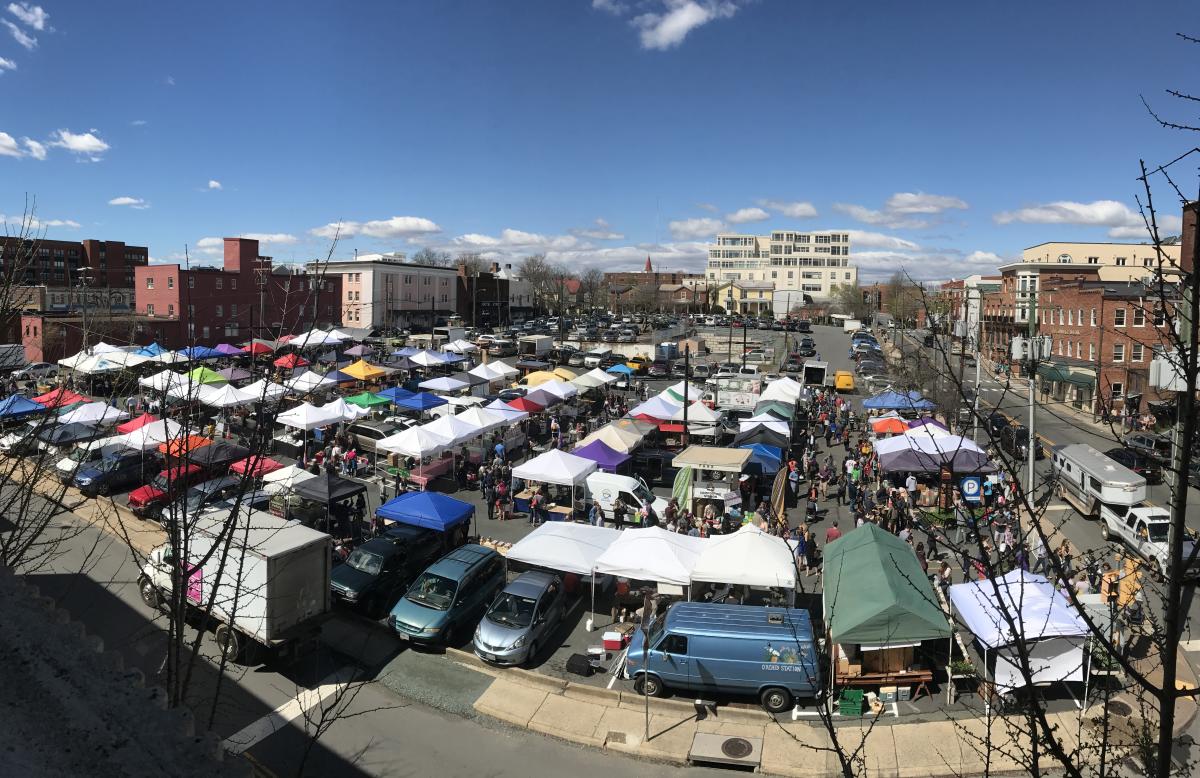 This is but a highlight reel of what Charlottesville has to offer. In truth, there are too many places of interest to make a top twenty list, or even a top fifty. If you're still reading this post, rejoice! You'd only exhaust the cool stores to visit if you were staying here for two weeks straight with nothing else to do. Get creative. Stop by the Visitors Center if you'd like more suggestions. Don't be afraid to venture away from the malls. There's always more to see.