Labor Day has come and gone, signaling the unofficial end of summer and the beginning of a vibrant fall season in central Virginia! September often features extremely pleasant weather in Charlottesville & Albemarle County and this weather implores us to get outdoors and take advantage of all the region has to offer! If you're planning a visit to our area in September and need some fun ideas, look no further! Here are five of the most popular events in Charlottesville during the month of September and all the details you need to know to incorporate one (or more) of these events into your next visit!
1.) Heritage Harvest Festival – September 10, 2016
Everybody knows Thomas Jefferson was a man of many talents, but did you know he was also a revolutionary gardener? You can learn more about Jefferson's exceptional green thumb on September 10, 2016 at the 10th annual Heritage Harvest Festival, which takes place outdoors on the lawn at his former residence - Monticello! This is a fun, affordable and family-friendly festival including hands-on workshops, garden tours, fruit and vegetable tastings, and plenty of activities designed with the kiddos in mind. There will be pre-day and post-day workshops held on Friday and Sunday as well for those who are interested. To learn more, visit http://www.heritageharvestfestival.com.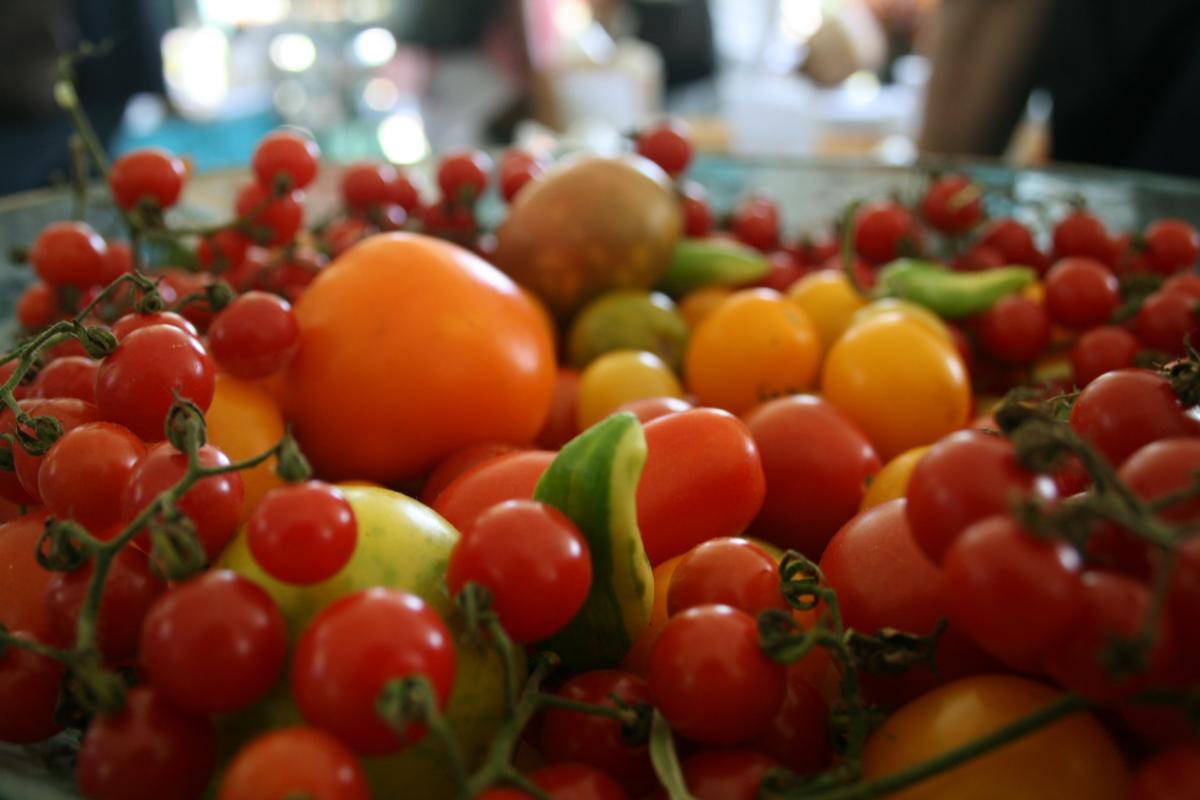 (Photo credit: Monticello)
2.) Charlottesville Chamber Music Festival – September 8-22, 2016
Classical music lovers will not want to miss the 17th season of the Charlottesville Chamber Music Festival, which runs from September 8-22, 2016. This festival features music from classical composers like Mozart, Chopin and Beethoven, with their work being played by a group of internationally-acclaimed musicians! Concerts will be played at two of Charlottesville's most historic venues – The Paramount Theater on the historic Downtown Mall and Old Cabell Hall at The University of Virginia. There's a free midday concert on Friday, September 9 at the Paramount Theater open to the general public. Additional concerts will also be held at Live Arts and Piedmont Virginia Community College. For the complete list of concerts and artists, visit www.cvillechambermusic.org.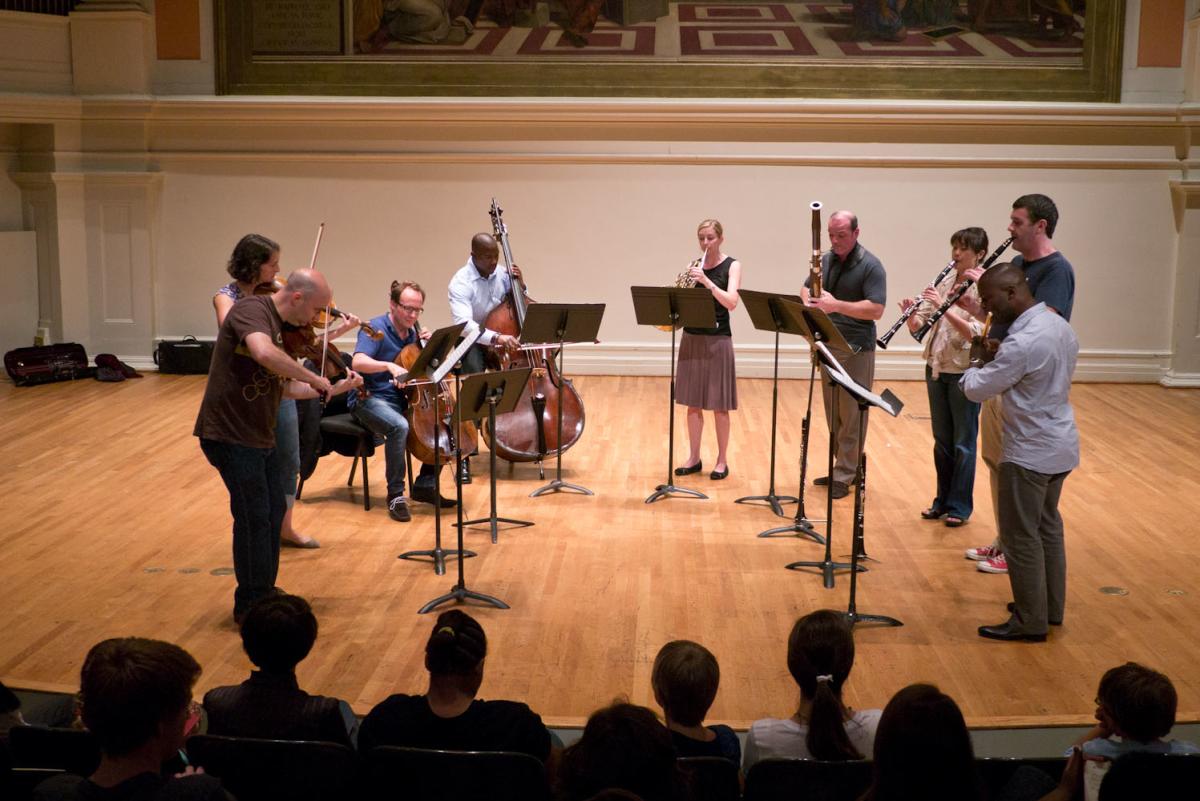 (Photo Credit: www.cvillechambermusic.org)
3.) Tom Tom Founders Festival – Tomtoberfest – September 23-24, 2016
Most folks know about the Tom Tom Founders Festival from its week-long series of block parties, talks, and seminars in the month of April. But did you know this festival makes its presence known in the fall as well? Check out this free two-day event from September 23-24 – with the Fall Block Party Tomtoberfest at Lee Park in downtown Charlottesville! Come and socialize at this event which brings great bands, public art, a dozen local food trucks and a giant New Belgium beer garden! This block party celebrates innovation, artists, and community leaders who create great things in Charlottesville by featuring their profiles on lamppost banners up and down the Downtown Mall. More information about this festival can be found at www.tomtomfest.com/tomtoberfest.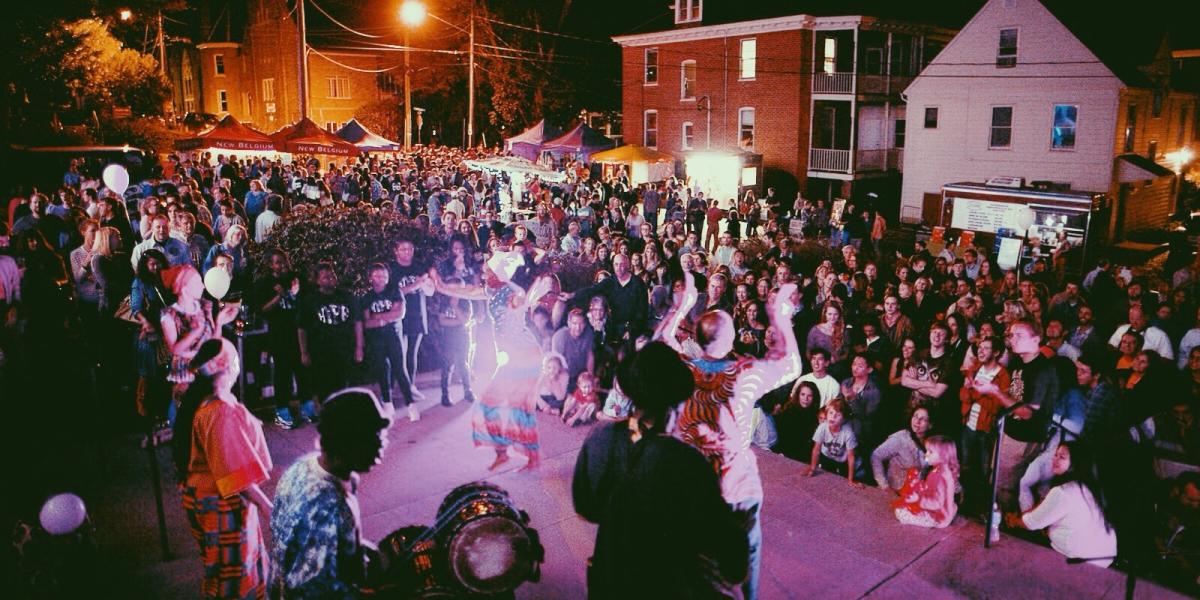 (Photo Credit: www.tomtomfest.com)
4.) Top of the Hops Beer Festival – September 24, 2016 Rescheduled to November 5, 2016!
Craft-beer lovers will NOT want to miss the 7th edition of the Top of the Hops Beer Fest, now scheduled for November 5, 2016! This festival takes place at the Sprint Pavilion and embodies all things craft beer, with beer from around the country and around the world! Patrons will have access to two-ounce samples of more than 150 craft beers plus imports, in addition to ciders, a cornhole tournament, and even a silent disco! Festival guests will also have the opportunity to enjoy beer-education seminars at the Devil's Backbone Brew University Area. To learn more about Top of the Hops, be sure to visit www.topofthehopsbeerfest.com/charlottesville.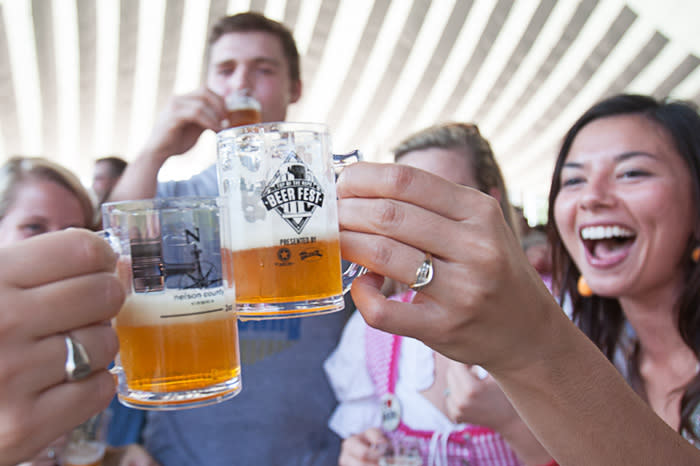 (Photo Credit: Jack Looney)
5.) Concerts – Sprint Pavilion, The Jefferson, The Paramount Theater, John Paul Jones Arena
Charlottesville is known for its music scene, not only for the local musicians it has produced (like The Dave Matthews Band!), but also for the big-name talent its venues can attract! Venues like the Sprint Pavilion, The Jefferson, The Paramount Theater, and the John Paul Jones Arena all have a very robust lineup of shows you can catch during the month of September. To learn more about upcoming concerts & shows, check out their websites or visit our calendar of events at www.visitcharlottesville.org/visitors/calendar-of-events/.



(Photo Credit: Jack Looney)
While this list may mention some of Charlottesville's bigger September events, it only scratches the surface of the many things our area has to offer during the month of September! For information about upcoming events, festivals and things to do in Charlottesville and Albemarle County, you can always find details at www.visitcharlottesville.org! What's your favorite thing to do in Charlottesville in the fall? Leave your reply below in the comments section!