November is officially here and the fun and festivities continue in Charlottesville & Albemarle County! This crisp, cool month is jam packed with fun events featuring film, craft beer, cider, artisans and much, much more. So let's get started with a list of 6 events and activities to enjoy in the Charlottesville area this November!
1.) The Virginia Film Festival - November 3-6, 2016
Back for its 29th consecutive year, the 2016 Virginia Film Festival returns to Charlottesville from November 3-6, highlighted by a diverse program featuring more than 120 films, and an impressive lineup of special guests including actress Shirley MacLaine, filmmaker Werner Herzog, actor-director Liv Ullmann, and Danny McBride of HBO's hit comedy Vice Principals. The 2016 Virginia Film Festival guest list will include up to 150 filmmakers representing the broad spectrum of cinema, from some of the most acclaimed titles on the current festival scene, to documentaries, timeless classics, and exciting new discoveries that cover some of the most important and widely-discussed topics in the world today. Virginia Film Festival Family Day is set for Saturday, November 5 on the Betsy and John Casteen Arts Grounds at the University of Virginia and will feature screenings of James and the Giant Peach and Disney Animation Studio Shorts, plus interactive arts workshops! With so many options to choose from, the hardest part will be figuring out which activities to attend! Click here for more information about this awesome event!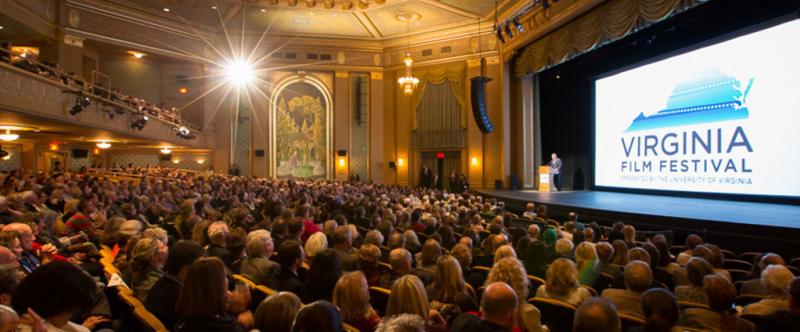 (Photo Credit: arts.virginia.edu)
2.) Top of the Hops Beer Festival - November 5, 2016
Beer lovers far and wide are once again invited to gather at the Sprint Pavilion on Saturday, November 5th for the 7th edition of the Top of the Hops Beer Fest! Presented by Starr Hill Brewery and Beer Run, this fun festival features the growing popularity of craft beers from around the country and the world in a relaxed and friendly environment. Attendees will get to try two-ounce samples of more than 150 bubbly craft brews in the Abita, Blue Mountain, Goose Island, and Miller's Downtown Beer Gardens! The festival will also feature the Devil's Backbone Brew University Area where guests will enjoy beer seminars like "Cooking with Beers," "Food Pairings" and other beer-education sessions. So come enjoy the craft beers, live music, games and more! Click here for additional details about this event.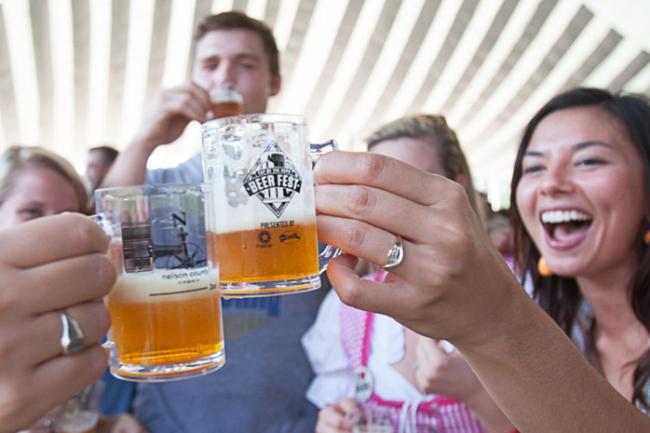 (Photo Credit: Jack Looney)
3.) Virginia Cider Week - November 11-20, 2016
Later in November, Virginia Cider Week kicks off a 10-day celebration of all things cider from November 11 - 20! During Virginia Cider Week, restaurants, shops and cider makers across the state will hold dinners, in-store tastings, workshops and classes promoting Virginia cider. Believe it or not, Virginia is the first state to have an officially proclaimed "Cider Week," and this is only the second week-long cider celebration in the United States!  More than 100 restaurants and shops in 30 cities from around the Commonwealth will promote cider during Virginia Cider Week. This cider celebration also includes more than 60 special events taking place at various locations across Virginia, with several events in Charlottesville and the surrounding area! For more information about this cider celebration, click here!
4.) The Power of One TEDxCharlottesville Event - November 11, 2016
The 4th annual TEDxCharlottesville event will be held at the historic Paramount Theater on Friday, November 11th! The theme for this year's event is "The Power of One." Capitalizing on the serendipity of the event date (11-11-2016) this conference hopes to highlight the effect that one person, one idea, one decision, one election, one moment in time, and one idea shared can have to change the course of history, or perhaps the direction of one person's life. Tickets to the full-day conference and information about this event are available here!
5.) Artisans Studio Tour - November 12-13, 2016
The Artisans Studio Tour will once again take place this year on November 12 & 13! For one weekend every fall, artisans in central Virginia open their doors for you to explore their working spaces. Come learn more about 42 artisans at 23 different studios over the course of two days. You'll get to see where the artisans create, learn why they create, and examine how they create! It is a fun, unique opportunity and a great way to spend a fall weekend in the Charlottesville area. This tour is self-guided, free and open to the public. Click here to find out more details about this event!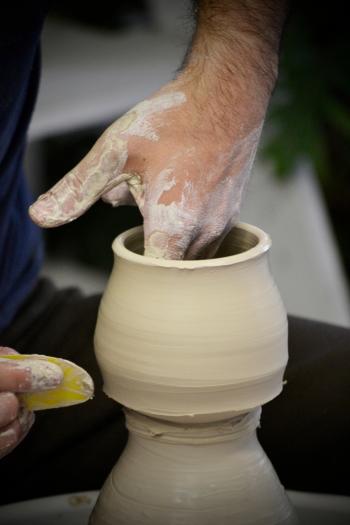 6.) Breathtaking Fall Foliage
Fall foliage has gotten off to a bit of a late start this year, which is ultimately great news for leaf peepers everywhere, as the dazzling display of colors will be extended into early November! Charlottesville and Albemarle County offer some of the most spectacular autumnal landscapes in the country! Though the fall colors may have peaked already in the Shenandoah National Park and along the Blue Ridge Parkway, there's still plenty of color to be found in the mountains for at least another week. In the city of Charlottesville, there's actually still some green on the trees, which means colors in the city will also continue for another 7-10 days! So grab your camera and get to Charlottesville & Albemarle County to catch this gorgeous display while it is still here!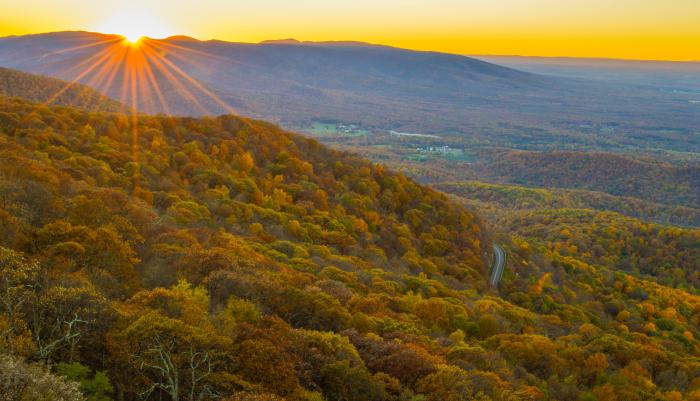 (View from Humpback Rocks in the Fall - Photo Credit: Brantley Ussery)
As you can clearly see, there's no shortage of things happening this month in the Charlottesville area! This list only scratches the surface, so be sure to check out our calendar of events to find out more about ALL of the events taking place in Charlottesville & Albemarle County. What is your favorite thing to do in the Charlottesville area in November? Leave your response in the comments section below!