October is upon us and what a busy and festive month it will be in Charlottesville & Albemarle County! This month features events and festivals galore, along with month-long celebrations of wine, local artisans, and breathtaking fall foliage! So let's dive right in and talk about the top 8 reasons you should visit Charlottesville this October!
(Cover Photo Credit: Theresa White)
1.) Virginia Wine Month - ALL MONTH!
October is Virginia Wine Month and with more than 30 scenic wineries and vineyards to choose from in our area, it's every wine lover's favorite time of the year! Be sure to check out our calendar of events for special wine-centric events that will be taking place daily. As a bonus, our wineries and vineyards are situated on some of the most picturesque parcels of land around, giving you gorgeous views of the surrounding landscapes while you sip your favorite variety of vino! Click here for more information about Virginia Wine Month!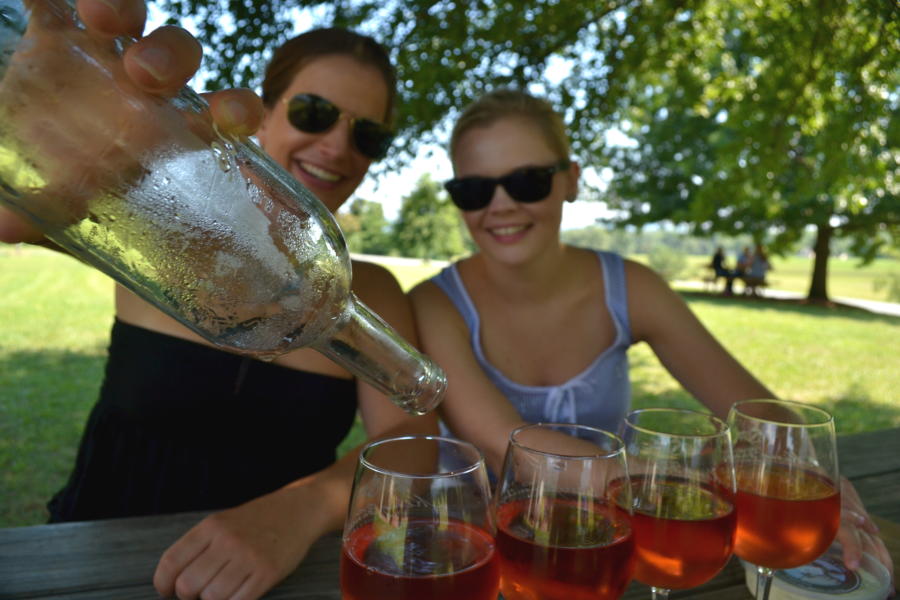 (Photo Credit: Christy Massie)
2.) Virginia Artisan Month - ALL MONTH!
In addition to being Virginia Wine Month, October is also home to Virginia Artisan Month! Come explore our beautiful county roads to visit a variety of artisans located along the Monticello Artisan Trail, which meanders through the rolling countryside of Albemarle & Nelson Counties. Be sure to stop by the Albemarle Tourism & Adventure Center and the Crozet Artisan Depot in downtown Crozet to view the splendid creations of more than 50 regional artisans. Click here to find out more information about Virginia Artisan Month!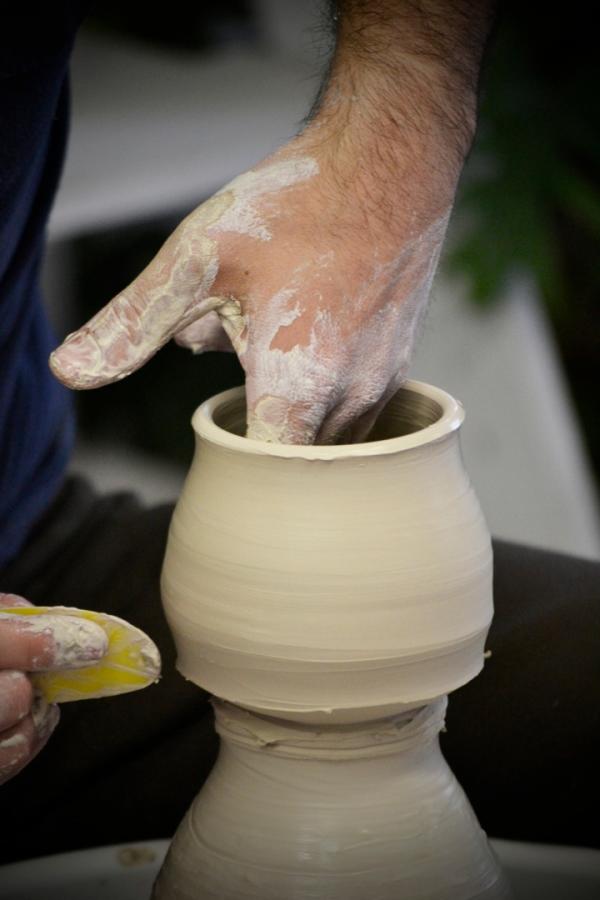 (Photo Credit: Steve Palmer)
3.) Oktoberfest - October 1, 2016
On October 1, Starr Hill Brewery will host its annual Oktoberfest event. This event will benefit the Shenandoah National Park Trust and features new German-style beers, a bratwurst battle with local chefs, live music, games with prizes, and lots of other fun activities. The event takes place in beautiful Crozet! Click here for more details about this event!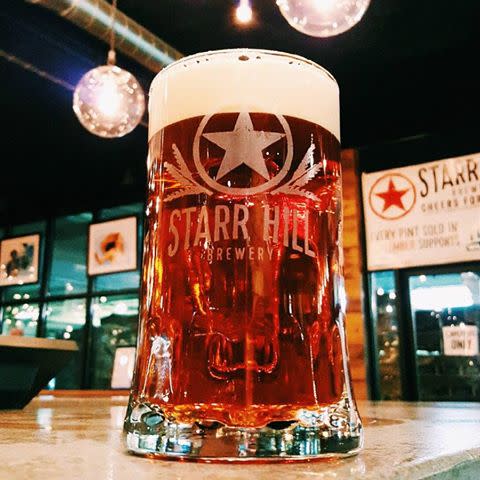 (Photo Credit: Starr Hill Brewery)
4.) Crozet Arts & Crafts Festival - October 8 & 9
The weekend of October 8 & 9, Crozet will play host to another wonderful event - the Crozet Arts & Crafts Festival! More than 100 fine art and craft exhibitors will show and sell their handcrafted works in the huge high-peaked tents and park pavilions at Claudius Crozet Park. The event will feature plenty of live music, tons of yummy food from a wide variety of on-site vendors, plus beverages including Virginia wine and draft beer by the glass. There are also lots of activities for the kiddos to enjoy! Click here for more information about this fantastic fall festival!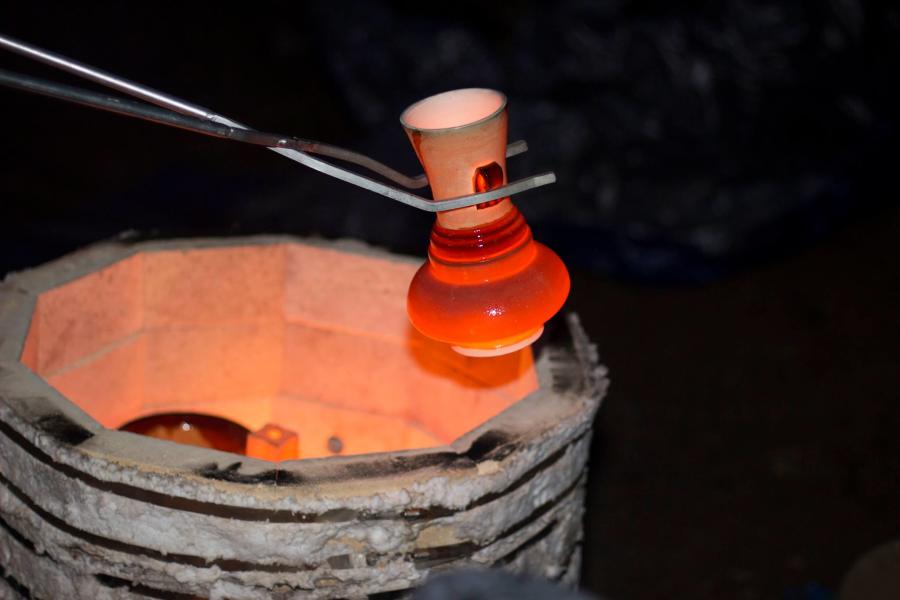 (Photo Credit: Jarjour Pottery)
5.) 22nd Annual Spirit Walk - October 21, 22, 29
This fun (and spooky!) event is presented by the Albemarle Charlottesville Historical Society. On these walks, you'll meet and learn more about residents from our community's past, as their stories are vividly brought to life before you. On October 21, meet former residents who are now partaking in their eternal slumber in Charlottesville's Maplewood Cemetery. Officially opened in 1827, Maplewood Cemetery houses the remains of many citizens, some of whom are quite well-known and some that are long-forgotten. Bring your flashlight and get ready for a thrilling evening! On October 22, come take a tour through Charlottesville's historic Court Square and learn more about the courtroom trial of Rosa Ricks Smith, a wife and former mother accused of murdering her former husband. Finally, on October 29 you'll meet former inmates of the Old Albemarle Jailhouse. This structure was completed in 1886 and served the community until 1974, and held a variety of inmates behind its bars. Click here to purchase tickets or to learn more about all of these events!
6.) Doggie Howl-O-Ween - October 28
All Charlottesville visitors who are traveling with their favorite four-legged friend(s) will definitely want to check out the 9th edition of Doggie Howl-O-Ween! This fun event takes place on the historic pedestrian Downtown Mall and includes lots of fun activities such as doggie trick-or-treating, a parade, and even a costume contest. All proceeds from this event will benefit the Amanda Benford Cure for Canine Cancer Research. Click here for more information about this fun event!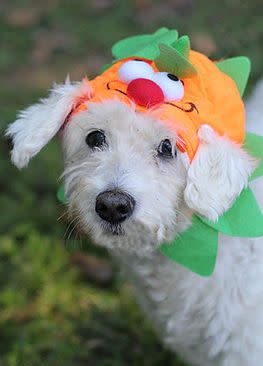 (Photo Credit: http://www.amandabenfordcccf.com/doggiehowloween)
7.) Harry Potter Halloween - October 29
Harry Potter fans should get ready to head to Scottsville - with their wands of course! On October 29, the town of Scottsville will host its annual Harry Potter Halloween! Valley Street will be transformed into the village of Hogsmeade from the popular book series. Many popular Hogsmeade establishments will be represented by various local businesses. For example, Om Tattoo & Massage will temporarily be magically transformed to Ollivander's Wand Shop! Everyone who attends is invited (and encouraged) to dress up as one of their favorite characters for a day full of wizardry and perhaps even a little mischief. More details about this magical event can be found here!
8.) Fall Foliage - Middle to end of October
What's a trip to Charlottesville & Albemarle County without soaking in some of that spectacular fall foliage? Peak color usually occurs from mid October until early November, but this can fluctuate a bit depending on the weather patterns each year. Come take a drive on the Blue Ridge Parkway or Skyline Drive and see just how beautiful the mountains look when they're draped in dazzling colors of red, orange, and yellow. The grounds at the University of Virginia sparkle with color and the historic Downtown Mall puts on its own show of fall color as well! Or you can always take a leisurely drive out on one of our many gorgeous county roads and soak in the views!


(Photo Credit: James Beeler)
Wow - that's a LOT of action going on in one month, and that doesn't even really begin to scratch the surface. Charlottesville & Albemarle County also offers up plenty of pumpkin patches, apple orchards, hay rides, and endless other opportunities for fantastic fall fun. So start planning that trip now. We are ready for you! What's your favorite activity to do in October in Charlottesville? Leave your reply below in the comments section!