A summer day filled with nothing but fun? In Charlottesville and the surrounding area? Oh, my... the possibilities... where to begin?
Well, since I currently live in southern Albemarle County, I figure I'm going to start there. The southern part of this beautiful county is chock-full of fun, playful activities and adventures, and to show you just what I mean, I'm going to take you on the most fun (IMHO) one-day tour of southern Albemarle. Let's go!
The day starts at 0600 hours... KIDDING! What kind of fun day starts with a wake-up call before 9 a.m.? Not one I want to be part of, that's for sure. After waking fully rested and ready to rock, let's start the day with a quick jaunt to Saunders-Monticello Trail(photo, below) and Kemper Park, just off Route 53, near its intersection with Route 20.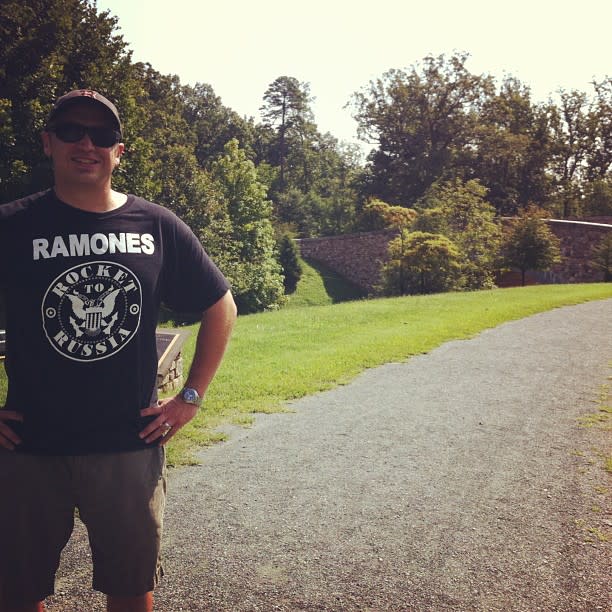 Observe and learn about local flora on the hike up the two-mile wooded trail and get in some exercise before it gets too hot. The trail features a lovely pond encircled by trails, an overlook where you can take in the sights of our fair city, and one of most well-kept trails around.
Worked up an appetite on the trail? I sure did. Stop by Mudhouse small satellite shop in the Mill Creek Market Exxon to grab a cup of Joe and one of the Market's amazing fresh-baked pastries (ya know, for fuel!). That will tide us over until lunch. 
Some would argue that a day of fun adventures in this area wouldn't be complete without a trip to Monticello, but if the crowds are a bit too thick, or you're feel a little been-there, done-that with ole TJ, check out Ash Lawn-Highland. It's understated in stature compared to Monticello, but the home of James Monroe is incredibly quaint, interesting, and educational in its own right. Spend a few hours walking through the home and gardens and don't feel guilty - we'll honor Mr. Jefferson at our next stop...
Jefferson Vineyards! Summer is the perfect time to visit and sample the vineyard's award-winning wines. Grab a glass and a seat in the shade (photo, below) on their expansive grounds, and you may even catch some live music if you stay for a while! Jefferson offers a fun concert series in the summer - Sunsets Become Eclectic - so plan ahead with a picnic and blanket, and you can while away an entire afternoon and evening under the stars with friends, jammin' to great local music.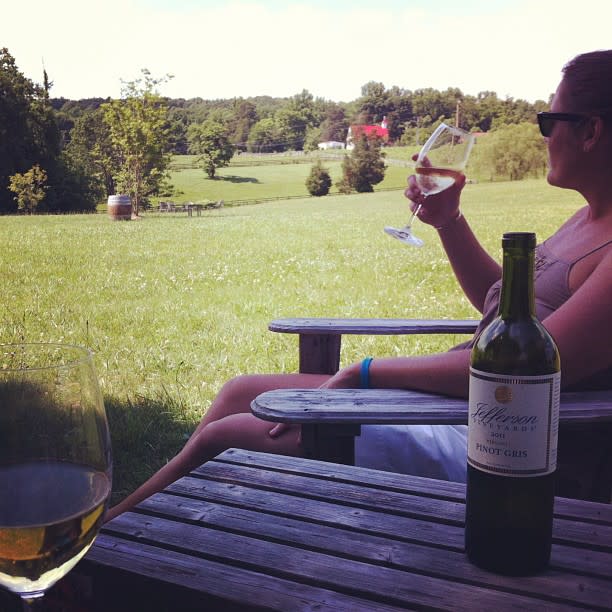 Just across the street from the vineyard, Salt Artisan Market is the ideal spot to grab some lunch and a cold beverage pre- or post-vineyard. The market, which is housed in the historic Simeon store, sources locally and stocks delicious cheeses, meats, sandwiches, and specially prepared foods - perfect for a mid-day pit stop.
After all this eating and drinking, me thinks we need to get moving to avoid a post-lunch slump (this fun itinerary leaves no room for napping, unfortunately!) so it's off to Walnut Creek Park (photo, below). Just south of town, this 525-acre park is full of awesome outdoor activities to choose from: Frisbee golf, mountain biking, hiking or running along their extensive trails, getting out on the water in a canoe, trying your luck on a stand-up paddleboard, or splashing around in the public beach and swimming area. Whatever you choose, this park is good for hours of fun-filled activity!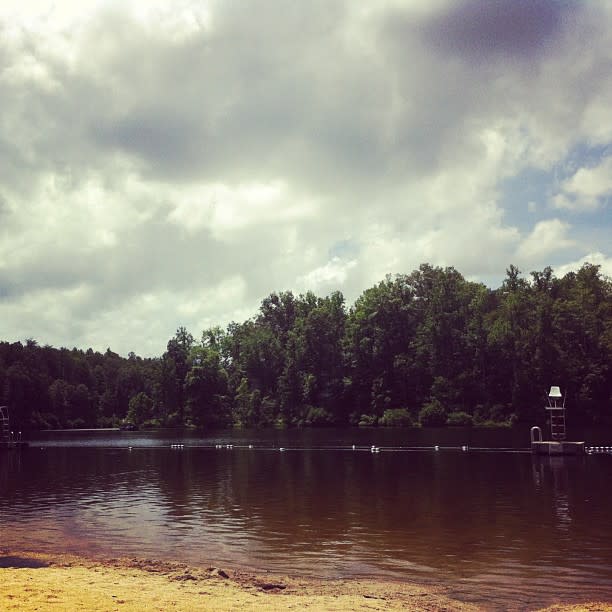 Fun and sun at Walnut Creek? Check. Now, time to start thinking about dinner. Being on the south side, Dr. Ho's Humble Pie is always a delicious option, if you're in the mood for great pizza and a quirky, cozy atmosphere. Or, travel into deep south Albemarle to Scottsville's Tavern on the James. This new-ish spot (it opened in summer 2012) serves traditional American favorites, is a short drive from C'ville, and it's within walking distance of the mighty James. Sit on their outdoor patio to fully take in this summer evening in Albemarle, and hopefully it's cooled down by then!
Until our next adventure...