A Healthier Charlottesville

Trying to stay in shape while visiting our area this summer, but still want to treat yourself? Look no further. Here is a guide to keeping the weight off, but keeping the happiness on.

EAT:

Grab a bite without feeling guilty!

Deciding where to go out to eat can be tough, especially in a place like Charlottesville where there are hundreds of unique and delicious restaurants to try. On top of the fact that there are so many options, sometimes it's hard to stay healthy when dining out. Here are two of my favorite breakfast and lunch spots, local to Charlottesville, where healthy selections are abundant:

Roots Natural Kitchen:

Did you know that vegetables can actually taste good sometimes?  If you didn't, try Roots and your life may be changed forever. Roots revolutionized the meaning of having a salad for lunch. From kale-based bowls such as the Mayweather with roasted beets, sweet potatoes, chicken, goat cheese, and other delicious ingredients, to the more hefty southwestern inspired bowl, the El Jefe, which features a brown rice base with chicken, black beans, corn, kale, feta, pita chips, and onions, topped off with a cilantro- lime dressing and sriracha, Roots has it all. If the pre-designed bowls they offer don't appeal to you (which really, I couldn't imagine that happening), there is also the option to make your own bowl and choose amongst the wide variety of fresh ingredients they have available.

Looking for something for breakfast? In addition to coffee, Roots also offers morning oats or chia-seed pudding, topped with fruits, nuts, cinnamon and/or honey.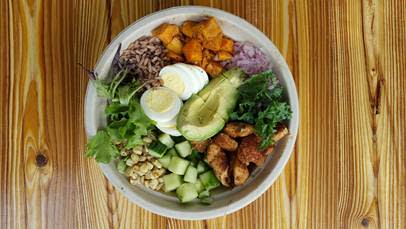 Juice Laundry: Organic, cold-pressed juice and smoothies

Juice Laundry is the hero that we may not have deserved, but a hero that Charlottesville needed. I know what you're thinking- it's just juice! But you're wrong- it's much more than that. Nowhere else can make blended vegetables taste so sweet and so refreshing. Ever thought of putting kale, basil leaves, or cayenne pepper into a drink? I sure have not. Try one of their smoothies, or make it into a smoothie bowl topped with granola, nuts, and fresh fruit.

Looking for a more substantial lunch? Try their corn and black bean salad, bowl of oats or quinoa, or their freshly made chili with vegan sour cream.
 

BE ACTIVE:

Edge: Yoga, Cycle, and Performance Training

Sick and tired of your daily gym routine? Having trouble motivating yourself to work out? Try a promo week at Edge- for $20, you can experience a week of unlimited yoga, cycling and performance training classes! With small groups and positive, motivational instructors, Edge makes getting in shape easy and fun.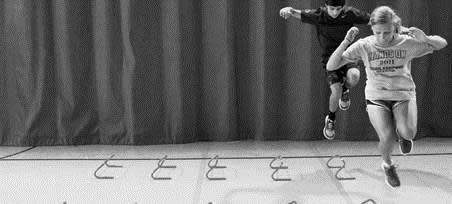 Charlottesville Trails:

Who said getting in shape had to be at the gym? Try biking, jogging or hiking one of the many beautiful trails in the area.

-Saunders-Monticello Trail:  This scenic trail leads up to Thomas Jefferson's  Monticello, as the well-maintained paths meander alongside Route 53. Stop by Kemper Park at the base of the Parkway, with an arboretum featuring hundreds of various native shrubs and trees from the region.

-Rivanna Trail: A well-conserved, 20-mile stretch that extends with the Greenbelt loop alongside the banks of the Rivanna River. Not only is it friendly to joggers and bikers, it is also handicap accessible. With open spots for fishing available and a plethora of wildlife roaming the area, take an outing to the Rivanna Trail for a day of recreation, or a morning of exercise.

-Humpback Rock: A classic hiking option with stunning mountain views! Wake up early in the morning for the sunrise, or take a trip in the evening for the sunset. Either way, you'll want to pack a camera.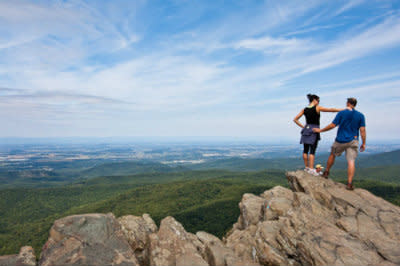 With these recommendations in mind, remember that being healthy doesn't have to mean hours locked in the weight room or saying no to eating a meal out. It can mean spending the day outside, quenching your thirst with a fresh smoothie, or taking a yoga class to heal both your body and your mind. Life is about balance and I encourage you to treat yourself this summer.