Almost every Saturday we wake up, grab our tote bag and head down to the city market to fill up on produce for the week! Spending our Saturday mornings at the market has turned into one of my favorite Charlottesville traditions. It is always full of interesting sights, smells and great local goods. From made-to-order donuts and tacos, to soaps that make the entire sidewalk fragrant, you never know exactly what you will find each week!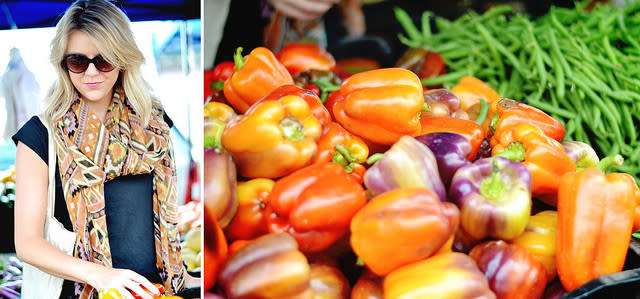 I love how fresh the produce is and how unique some of the options are! Purple peppers, orange tomatoes, and yellow watermelons - I didn't know most of these options even existed, and now they are just steps from my front door. Not only is the selection top-notch, so are the artisans and growers. Each stand is friendly and knowledgeable. They advise you when and how to prepare their goods and always have an answer to your question.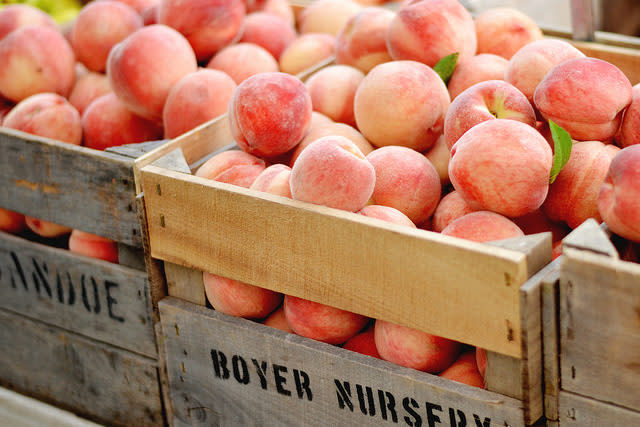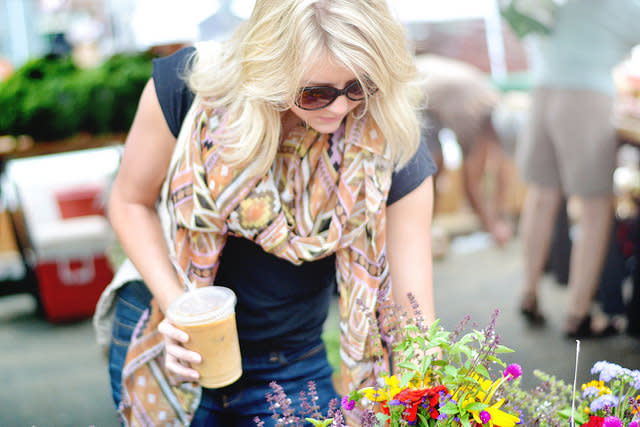 The first stop is always getting iced coffees at the Shenandoah Joe stand. Then we check out all the options before we buy anything. Besides from the standard produce one of my favorite treats in to purchase fresh flowers! I usually head to my preferred stand and pick up a gorgeous bouquet, for only $12, they last for almost two weeks and you get the jar - such a good deal! I also usually convince myself that I need something sweet...The Mixed Berry Mini Pies are quite delicious.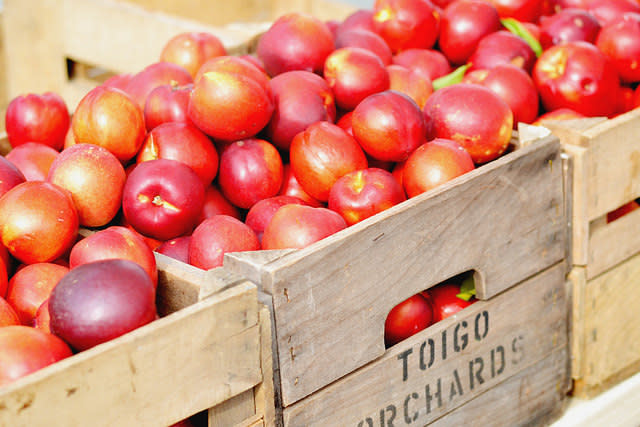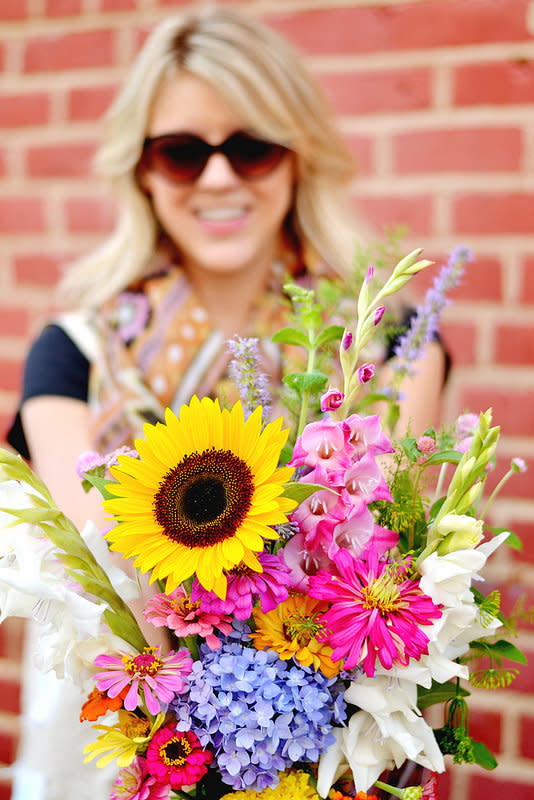 Each week, the faces become more familiar and the sense of community strengthens. The City Market is truly a wonderful way to experience the culture and get a small taste of what our city has to offer! Charlottesville is lucky to have such a great market and I love being able to experience every weekend that we "Stay and Play" at home!