A local's guide to Charlottesville's best things to do this summer for every day of the week.
Looking for the best things to do in Charlottesville this summer?  As a local, it is easy to fall into the trap of monotony: doing the same thing every weekend.  But with this 7-day guide, you can experience a slice of heaven every day in central Virginia:
MONDAY // Sugar Hollow, County Lakes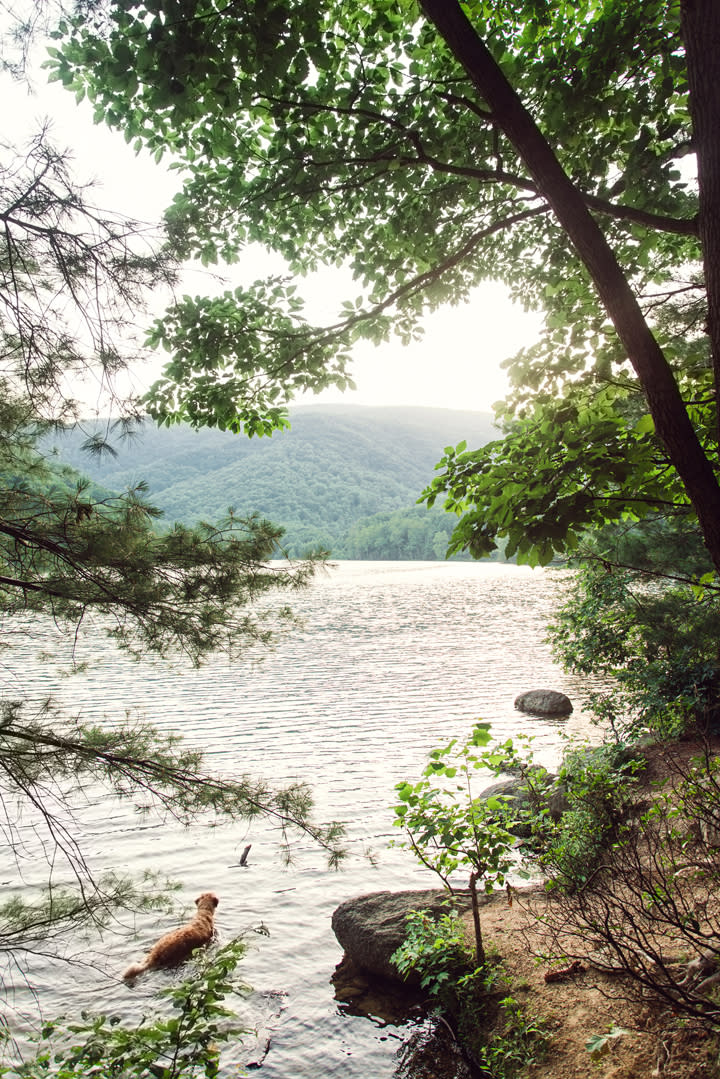 Sugar Hollow's Blue Hole is a popular swimming hole located 40 minutes from downtown Charlottesville. The surrounding trails provide beautiful mountainous scenery all while breaking a sweat. Beat the weekend crowds by hiking the trails and taking a dip in this popular local spot during the week.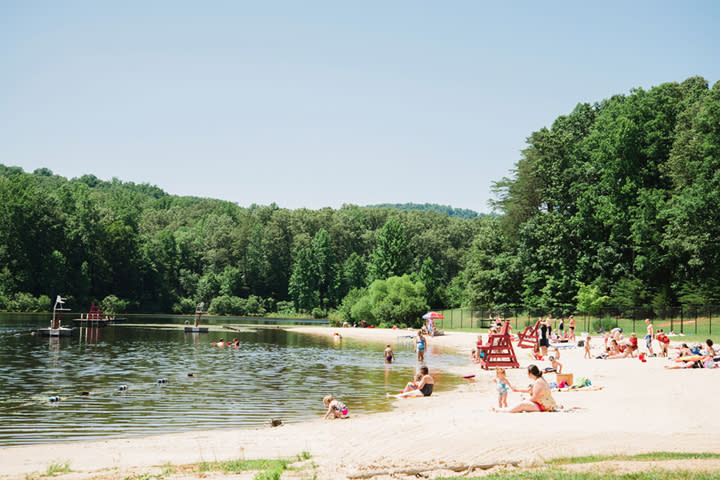 Alternate / Not looking to drive that far? Take advantage of one of Albemarle County's four lakes where you can canoe, swim, lay on the beach, hike or bike miles of trails, fish, and even take your furry child to the dog park.
TUESDAY // Hot air balloons, Geeks Who Drink Trivia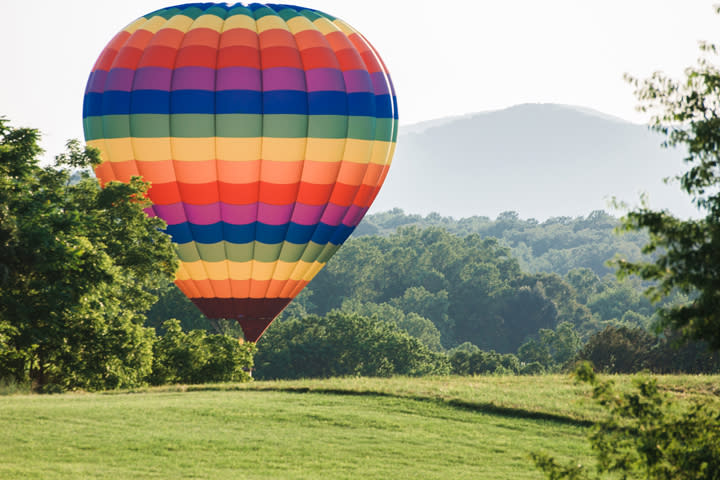 The end of spring brings hot air balloons rising over the horizon to a backdrop of the Blue Ridge Mountains. Do not just soak in the view, take part of the fun by taking a ride. There are many local companies that offer flights.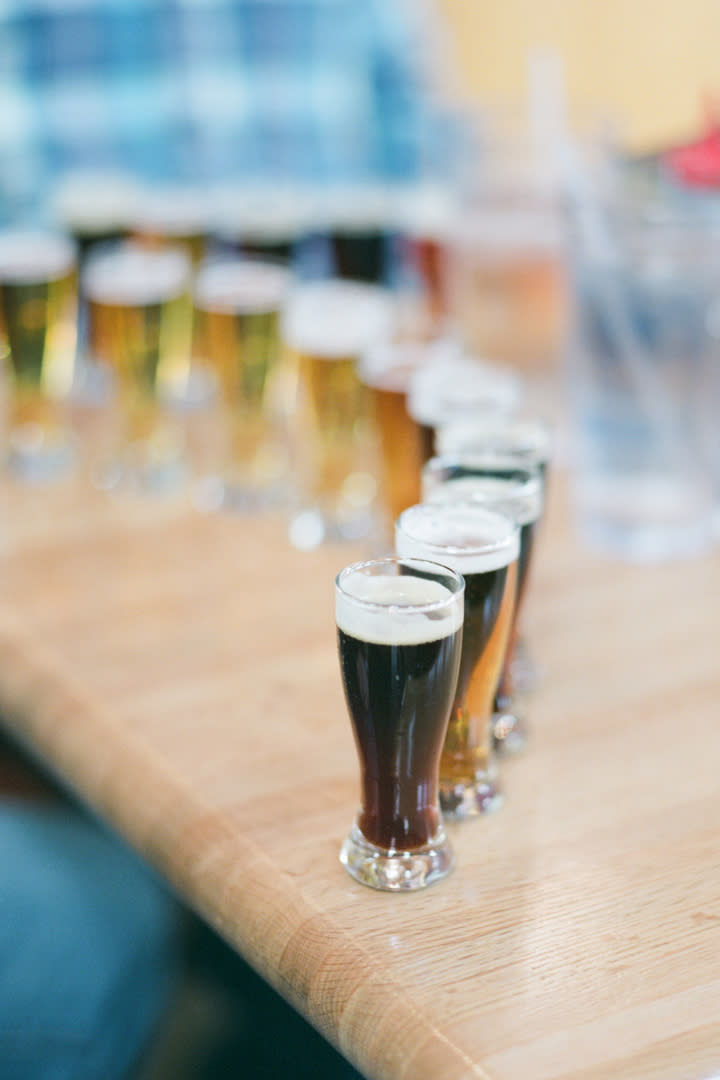 Alternate / Not ready to take flight or want something to eat afterwards? Enjoy the mountain views from Blue Mountain Brewery while playing their weekly Geeks Who Drink Trivia. Do not forget to order their fulfilling pretzels and locally sourced thin crust pizzas.
WEDNESDAY // Sunset Pass, Michie Tavern, Ash Lawn-Highland, UVA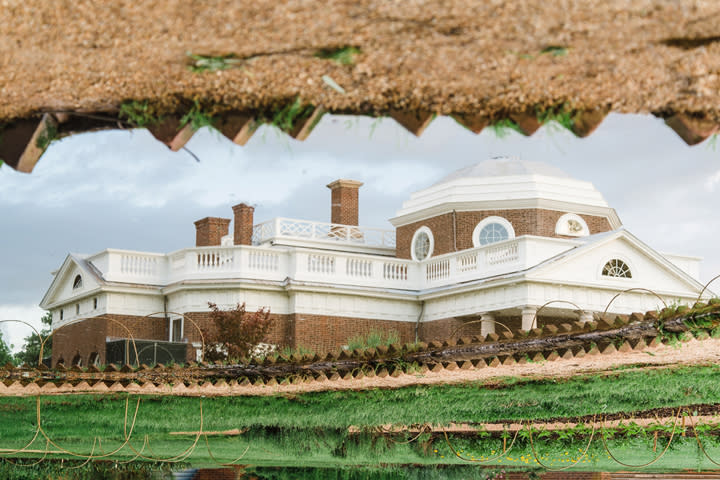 Touring Monticello, one of the best things to do in Charlottesville, gets even better with the option to visit during sunset. Looking to make this an all day historic event? Eat Michie Tavern's southern fried chicken before touring James Monroe's Ash Lawn-Highland. 
Alternate / Take the other historic route by walking the University of Virginia Grounds, perfect for a picnic or dog play date while the students are away. Enjoy a slightly less crowded Mellow Mushroom Trivia Night to take your best chance at winning.
THURSDAY // Thursday Night Sunset Series, Saunders-Monticello Trail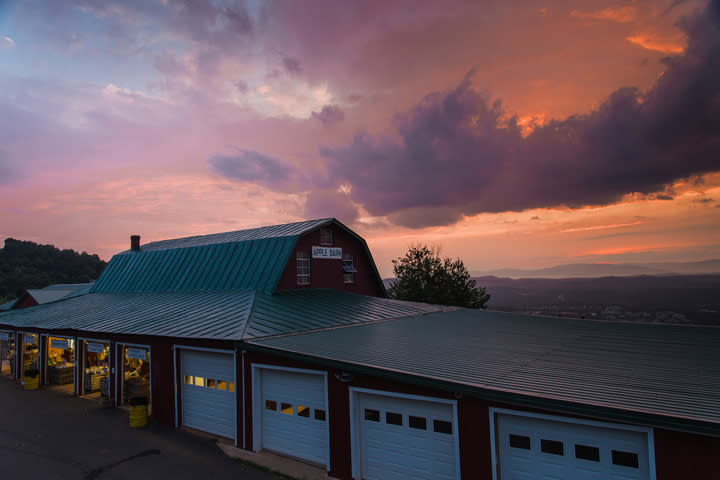 Carter Mountain Orchard's Thursday Night Sunset Series not only provides an excuse to eat one too many apple donuts, but also a chance to relax after work while watching the sunset disappear behind the Blue Ridge Mountains. Enjoy listening to local musicians, dinner, wine tastings at the Carter Mountain Wine Shop, and sweets from the bakery for purchase.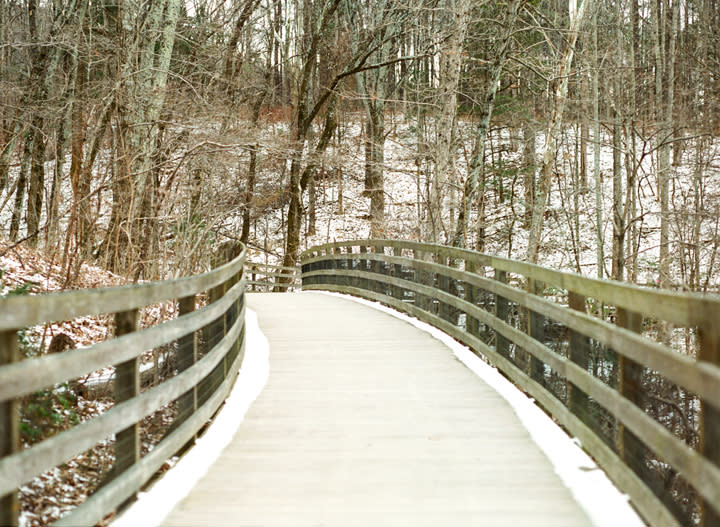 Alternate / Looking for a relaxing walk? Try the Saunders-Monticello Trail, a well-graded, 2-mile trail between the trailhead on Route 53 to the Monticello ticket office.
FRIDAY // Fridays After Five, Shenandoah National Park, Blue Ridge Parkway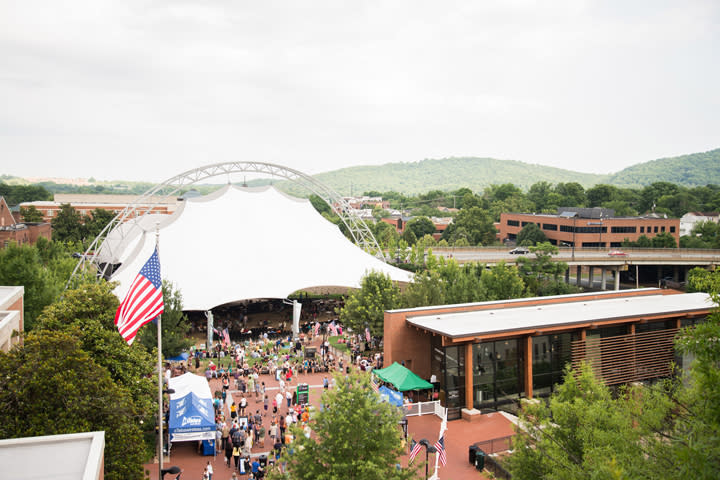 Fridays After Five, a Charlottesville classic, continues to provide a family friendly atmosphere while appealing to all audiences, creating a sense of community. From live music to beer and food trucks, this event never disappoints.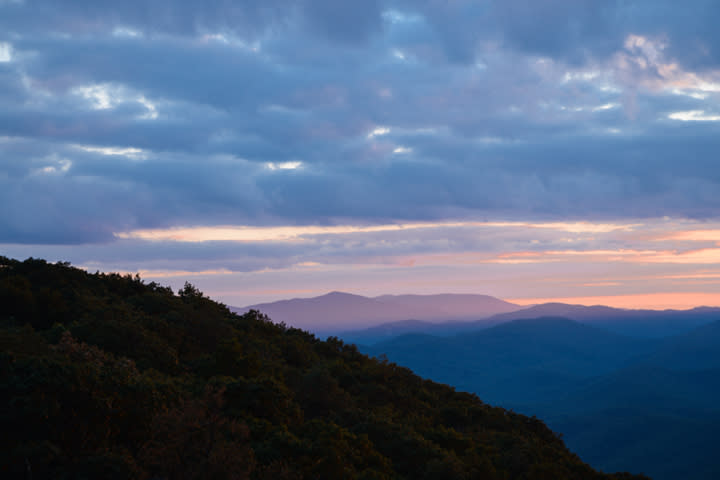 Alternate / On the other hand, if you are looking to escape the city, watch the sunset from Ravens Roost Overlook or Humpback Rocks off the Blue Ridge Parkway, or hike one of the many trails in Shenandoah National Park. 
SATURDAY // Riverview Park, City Market, Downtown Mall, Brewery/Winery Tours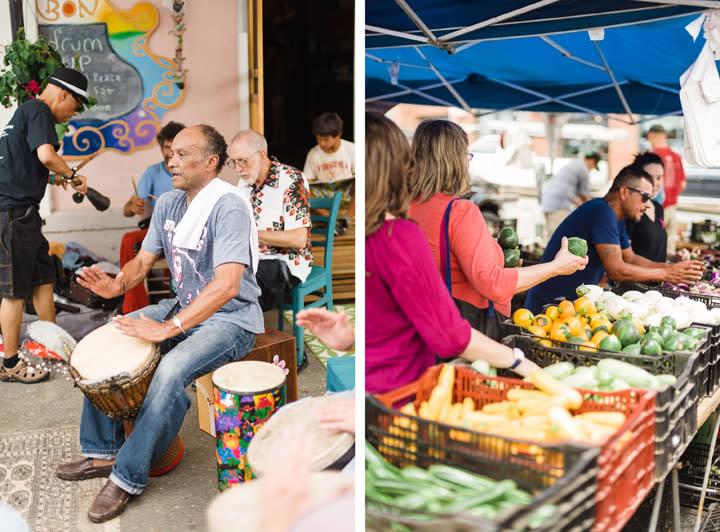 Wake up in time for a relaxing run on the Riverview Park trail before heading to the City Market downtown for a cup of joe and, oddly enough, tacos from the very popuar Mexican Tacos. Continue your shopping on the Downtown Mall.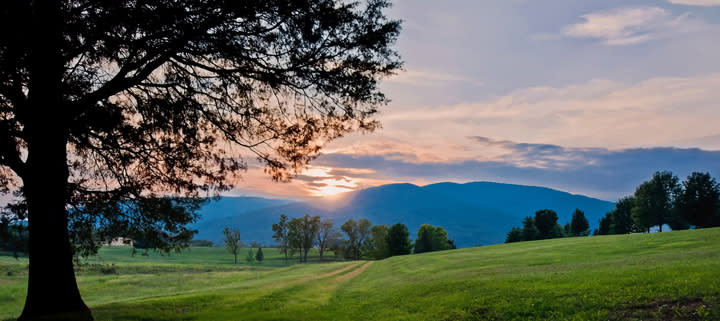 Alternate / Grab a group of friends and hire transportation to enjoy a brewery and/or vineyard tour. 
SUNDAY // Polo, Starr Hill Brewery Tour, Tubing on the James River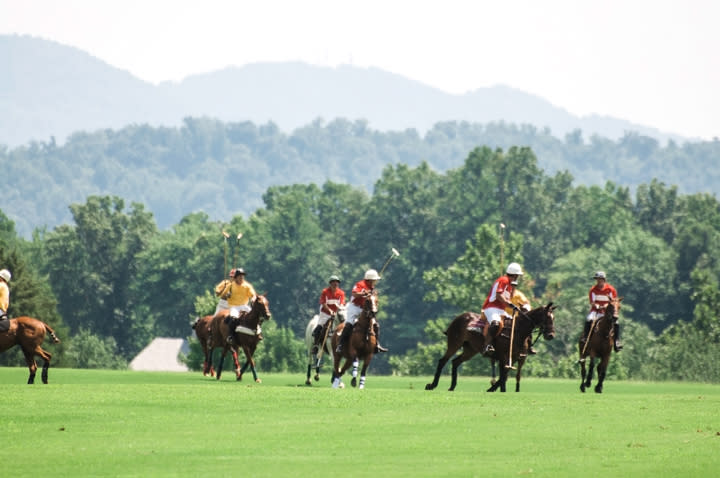 If you need a reason to wear a sundress and floppy hat or picnic while sipping on one of the best Virginia wines, then head to King Family Vineyards Polo. Follow it up with a brewery tour at Starr Hill by 4 pm.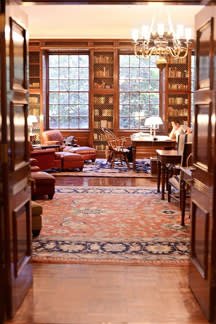 Alternate / Tubing on the James River is an equally relaxing trip. Bring a cooler for food and drinks and waste the day away by floating in a tube. For bookworms, sink into a comfortable chair and relax in the Alderman Library McGregor Room, or more commonly known as "the Harry Potter Room."
All images by Samantha Brooke Photography, LLC.