Attention fall foliage lovers - you don't have much longer to wait! In the city of Charlottesville, we are finally starting to see some hints of color, with yellows, oranges, and reds showing up in some of our trees. The beautiful colors are rather spotty at this point, with green still being the primary color. That being said, there's certainly more color than what we were seeing one week ago! Peak viewing in the city likely will not occur until the final week of October, with at least some color lingering into the first week of November.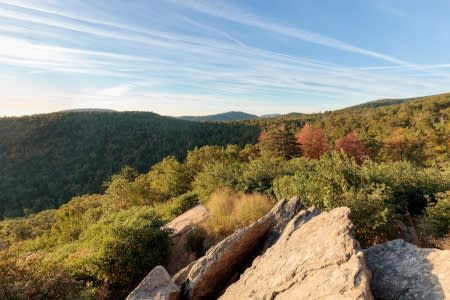 (Skyline Drive - Photo Credit: NPS/Neal Lewis)
As we go up in elevation, the changes are a bit more noticeable, but still far from peak. Shenandoah National Park is reporting some pops of color, but there is still lots of green, especially this late into the season. No need to worry, though. Each fall season is different! During some years (like this one) things just move a little more slowly. We are sure to be rewarded for our patience shortly - and no doubt the next ten days will begin to provide us with the brilliant colors that many of us are longing for. In fact, the Blue Ridge Parkway is giving us a preview of what's to come in this recent picture below: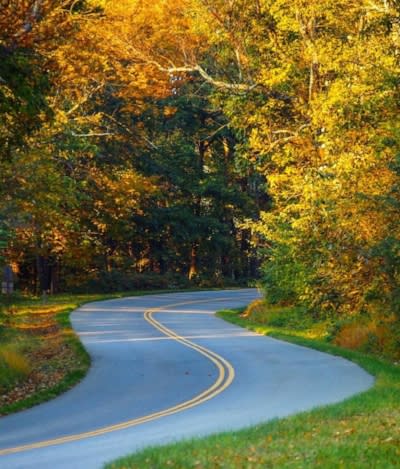 (Photo Credit: Facebook User - Travel. Experience. Live)
So the moral to this story for fall foliage enthusiasts far and wide is this: don't give up hope - the best is yet to come! We will provide our next fall foliage report in approximately one week, so stay tuned!