Christmas has already come and gone, which means the year 2016 will be wrapping up before we know it. But even though 2016 is winding down, the fun in the Charlottesville area is just starting to ramp up as we prepare for 2017! At the end of each year, a huge family-friendly celebration of the arts takes place on Charlottesville's historic Downtown Mall. This event, dubbed First Night Virginia, is one of the biggest New Year's Eve parties in the region and offers up quite a variety of things to do for folks of all ages. Here are five things you need to know about this year's First Night Virginia taking place in Charlottesville!
1.) First Night Virginia Celebrates 35 Years
First Night Virginia is the second-oldest First Night celebration in the nation (only behind Boston, which began its celebrations in 1976). Charlottesville began this annual tradition in 1982, which makes this year's 2017 celebration the 35th anniversary of the event! In fact, First Night Virginia has been so successful that it now serves as a model for the more than 130 First Night celebrations that take place worldwide!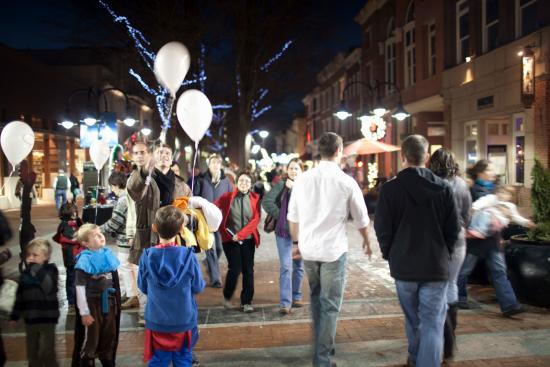 (First Night Virginia - Photo Credit: Susan Kalergis)
2.) Family-Friendly Event
First Night Virginia is first and foremost a family-friendly event. The mission of First Night Virginia is to celebrate New Year's Eve by bringing artists and the community together for a unique evening of performances, events, and activities. This event is committed to remaining alcohol-free, accessible, inclusive, and fun for all ages, so there's no reason to miss this entertaining evening with all of your family and friends!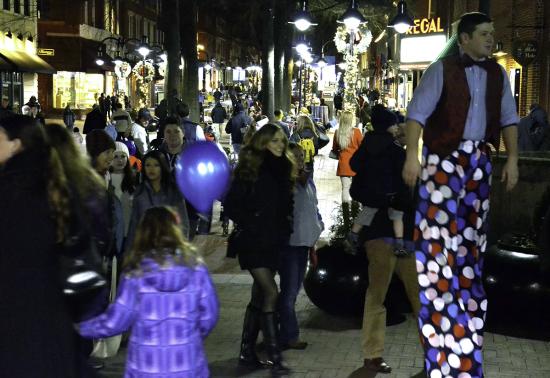 (Photo Credit: First Night Virginia)
3.) The Entertainment
Over the years, hundreds of thousands of people have come to Charlottesville to enjoy First Night Virginia, and many of them come because of the entertainment! Each year people will be treated to an assortment of entertainment acts that includes singers, dancers, magicians, comedians, and there have even been jugglers and fire dancers over the years! Click here for a complete list of this year's fun and exciting entertainment schedule!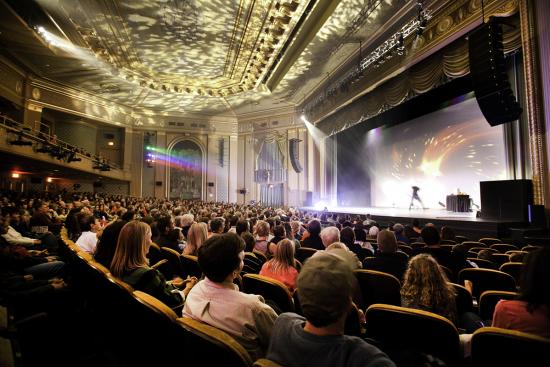 (Photo Credit: First Night Virginia)
4.) The Laser Light Show
Who doesn't love a good laser light show? People who attend First Night Virginia are in luck, because the P.A.W.N. Laser Light Show will be taking place all throughout the afternoon and evening at the Sprint Pavilion on the east end of the Downtown Mall! The laser light shows will continue through the evening hours serving as a prelude to the magical moment when the clock strikes midnight. Speaking of which...
5.) The Ball Drop
This is the event that everybody waits for on New Year's Eve! The ball will drop at the Sprint Pavilion in conjunction with an awesome laser light show sure to dazzle and delight. The ball drop is not to be missed and will be taking place at the stroke of midnight, just in time to welcome in the year 2017!
As you can see, First Night Virginia 2017 is sure to be jam packed with festive and fun activities for people of all ages, from adults to even the youngest of children. While you're here in Charlottesville, don't forget to go out exploring the beauty that awaits in nearby Albemarle County. This is where you'll see beautiful mountains, rolling hills, and vineyards dotting the picturesque landscape. You'll need more than one day to do it all, so here's a list of hotels, inns, and B&Bs in our area! If you do decide to make an entire weekend out of this event, there is a huge list of reasons to have an extended stay in the Charlottesville area during the winter months. Click here for a recent blog post for some suggested winter activities that will pair very nicely with your First Night Virginia experience. There's no better way to ring in 2017 than right here in Charlottesville & Albemarle County. Happy New Year and we can't wait to see you!