When tragedy strikes, it hits everybody in both similar and different ways. But one thing is certain - you will always find people coming together to reflect, remember, and re-build. After the September 11th attacks of 2001, the people of Charlottesville gathered on The Lawn at the University of Virginia to light a candle and come together as a unified community. Each and every year since, people have gathered to see the Lighting of the Lawn and to bring about a feeling of community and togetherness, which is ultimately what the holiday season is all about. This year's event takes place on Thursday, December 1 at 7:00 p.m. and will mark the 16th annual Lighting of the Lawn. As always, there are lots of exciting and fun things planned for this festive evening. Here's a quick rundown of what you can expect!
Performances
This year, a cappella groups, dancers, poets, and other groups from all over the community will be approaching the stage to share their talents and their love of the arts with everyone. Nothing brings people together quite like music and art can, and these performances will be sure to leave you with goosebumps.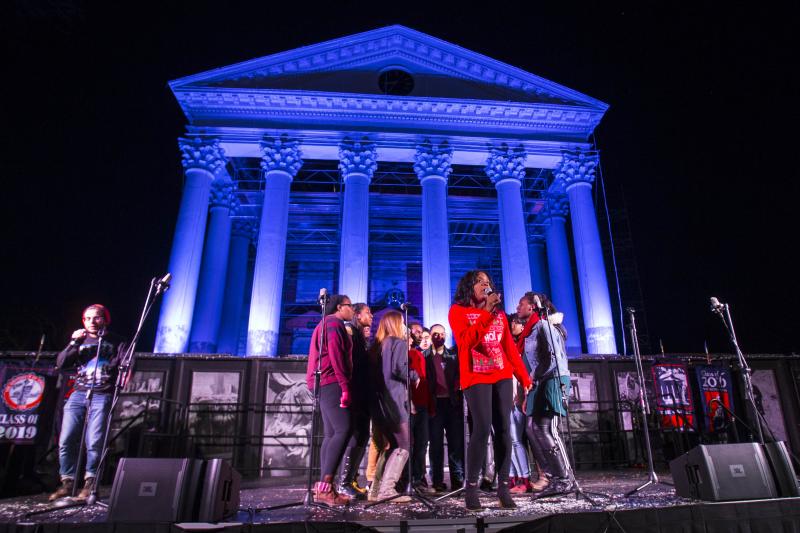 (Lighting of the Lawn - Photo Credit: Sanjay Suchak)
Friends & Fun!
The Lighting of the Lawn (or LOTL, for short) is an event that is incredibly inclusive - at it's core, it is made to make everybody feel safe and involved. This year, LOTL is going back to its roots and focusing on the importance of bringing the community together, by designating its theme for this year's event as "inclusion." This is a great time to meet new people while reuniting with old friends! There will also be receptions that are open to everyone at this family-friendly event!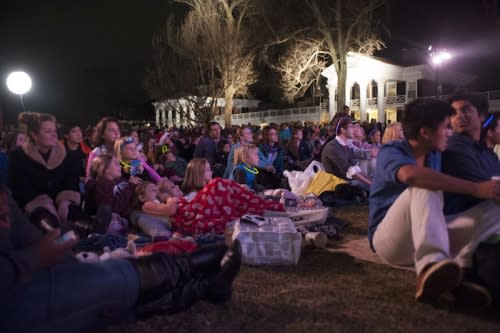 (Lighting of the Lawn - Photo Credit: www.cavalierdaily.com)
The Light Show
All of the fun culminates in that epic moment when the lights are turned on and The Lawn really starts to shine! Glow sticks are thrown, music is played, and cheers can be heard from one end of The Lawn to the other. It really is a beautiful sight to see The Lawn sparkling with thousands of lights! Plus, the reopening of the recently-renovated Rotunda makes this beautiful scene even more perfect. To say it's magical doesn't even begin to do it justice. Don't believe me? Take a look for yourself!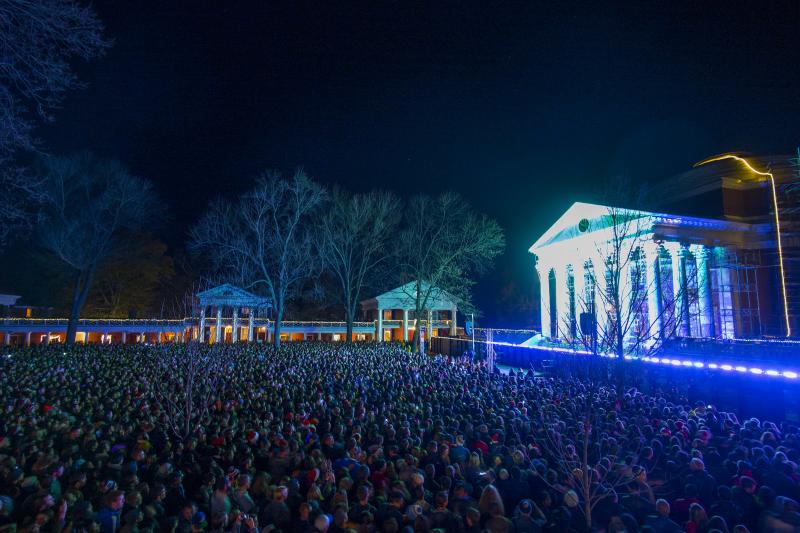 (Lighting of the Lawn - Photo Credit: Sanjay Suchak)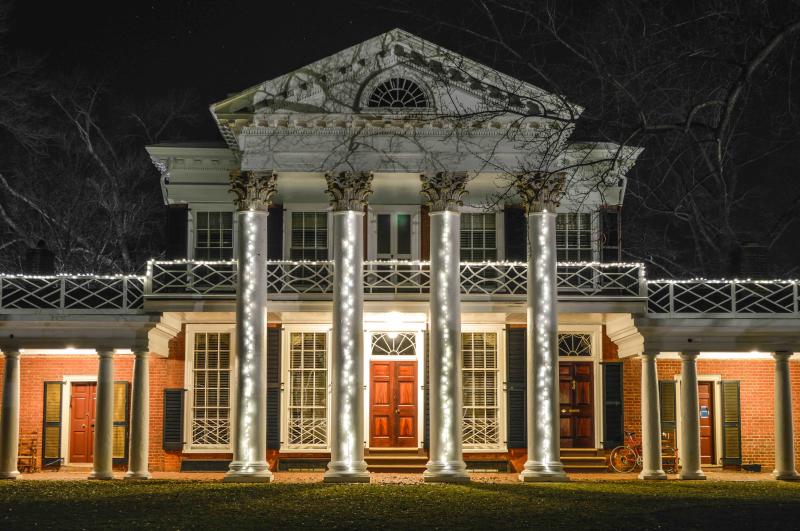 (Lighting of the Lawn - Photo Credit: Brantley Ussery)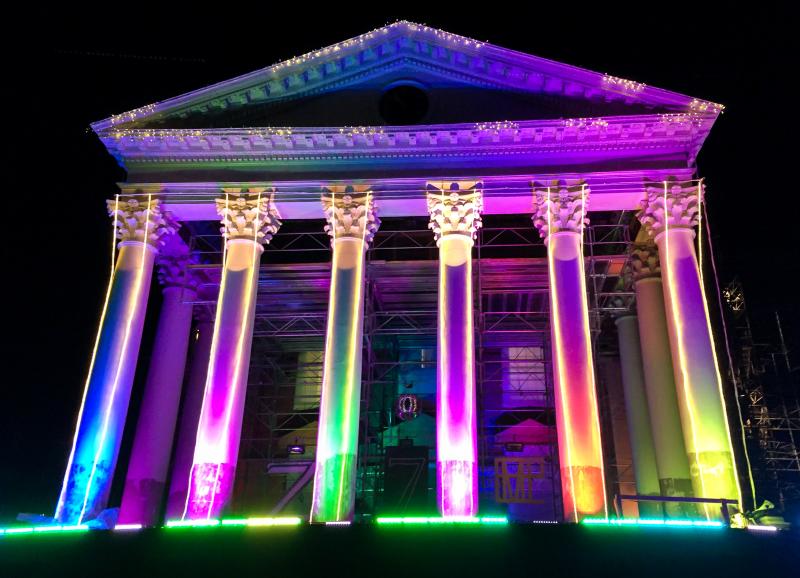 (Lighting of the Lawn - Photo Credit: Stacy Smith)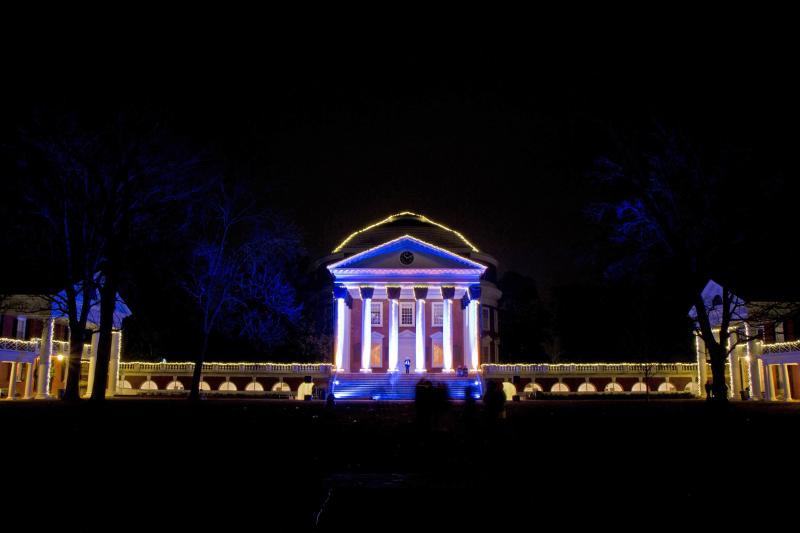 (Lighting of the Lawn - Photo Credit: University of Virginia)
With busy days and demanding schedules, sometimes it takes a minute to remember that we all need to slow down every now and then. The Lighting of the Lawn reminds us to never forget that we are part of something big - we are part of a community and there's really nothing quite like that feeling of togetherness. Festivities kick off at 7:00 p.m. on Thursday, December 1, with the official lighting taking place a bit later in the evening. So, bundle up, join your friends, and take part in this awesome event and kick off the holiday season in style at the University of Virginia!