Most of the below events have been postponed or cancelled. Please click here for the most up-to-date list of postponements and cancellations.
Though it's felt like spring for quite a while, the first official day is March 19th. When that day comes, activity in Charlottesville and Albemarle County will not so much crescendo as spike. Events take place back to back, overlap, synergize and delight all season long. With so much going on, we've taken time to delineate a few highlights for you with the hope that you'll be better equipped to plan your next visit. While you're here, be sure to check our calendar of events! There is always more to see and do in Charlottesville and Albemarle County.
The first major spring event, the 26th Annual Virginia Festival of the Book, will take place March 18-22, 2020. The schedule is strong from start to finish! With so many events to choose from, we have compiled a festival guide to help you start planning. Each year, this festival attracts more than 20,000 attendees keen to share in their love of books and the authors, publishers, and illustrators who make them. All programs are open to the public, and many are free to attend.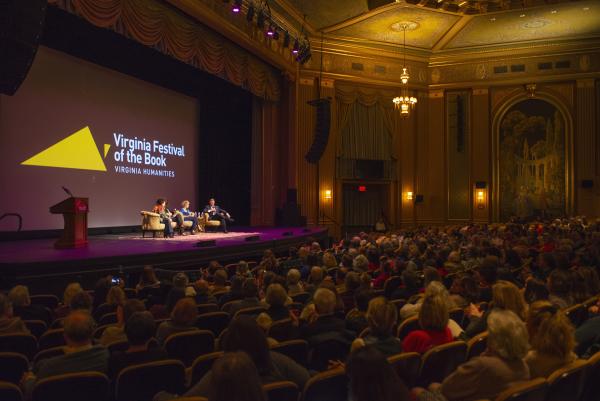 Next is the annual Tom Tom Summit & Festival, the big festival about small cities. Tom Tom attracts more than 20,000 attendees and is comprised of more than 250 events. The Summit, which overlaps with the middle portion of the Festival, brings together multi-sector innovators and changemakers from all over the country. More than 300 cities are typically represented. The Summit's programming is designed to help local leaders leverage the unique characteristics of their city. This year's Summit is comprised of 7 tracks developed to help cities address their most pressing needs. Headlining speakers include Hilary Rodham Clinton, former Secretary of State; Carly Fiorina, former CEO of Hewlett-Packard; Symone Sanders, a senior advisor to presidential candidate Joe Biden; Mitch Landrieu, a nonprofit leader and CNN political commentator; and Joia Creer Perry, founder and president of the National Birth Equity Collaborative. What sets Tom Tom apart, however, is that it's always fun. The Summit, April 15th-17th, complements the broader Festival, a city-wide celebration of creativity and community. The Festival lasts a full week, April 13th-19th. Some highlights of the Festival include block parties Friday, Saturday and Sunday nights on Charlottesville's Downtown Mall, a Silent Disco Friday night at the Jefferson Theater, and Porchella, a series of free front porch concerts in the Belmont neighborhood.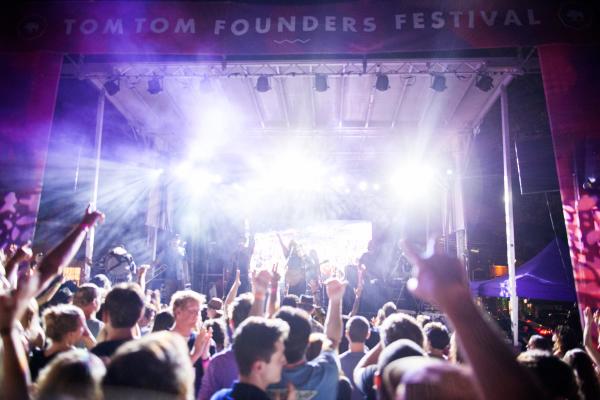 As Tom Tom winds down, Historic Garden Week (April 18th-25th) will just be getting underway. Though Historic Garden Week is statewide, some of the best participating locations are located right here in Albemarle County. The official Albemarle-Charlottesville tours will take place Saturday, April 19th-Monday, April 20th. The Saturday leg of the tour features the Morven House and Gardens. The Sunday leg, a ticketed event, will shuttle participants from the Miller School of Albemarle to three private properties in the agricultural neighborhood of Bundoran Farm and back. Monday features the many secluded pavilions on the grounds of the University of Virginia, a rare behind-the-scenes opportunity. For a complete guide to the Albemarle-Charlottesville portion of Historic Garden Week, click here.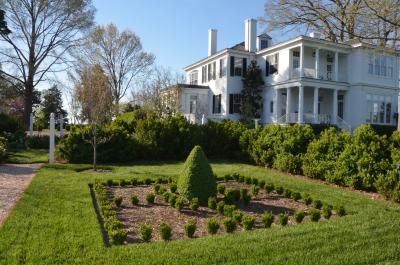 Once Historic Garden Week draws to a close, there's still a new season of Fridays After Five to look forward to! Fridays After Five, a free local concert series, easily draws a crowd hundreds-strong every Friday after five o' clock. The first Fridays After Five of the year is slated for April 24th. The event is, and always has been, family friendly. Local craft beverages are available for purchase, and all proceeds go to a variety of local non-profits. This year's schedule will feature a wide variety of local artists and will be officially announced in early April.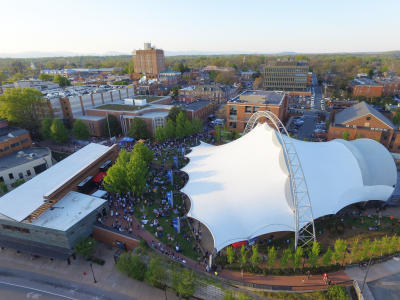 The Saturday after Friday After Five starts up again (April 25th) comes the most extravagant tailgating event of the year: the Foxfield Races. The day is centered around and within a horseracing track. Each year, thousands of spectators clad in everything from their "Sunday Best" to "Country Casual" attire gather to socialize and hopefully see a horse or two. For a glimpse of what the event is like, check out this photo gallery. The Foxfield Racing Association will have selected several local charities to which they will donate a sizeable chunk of the race proceeds.
The 17th Annual Festival of Cultures will take place in Washington Park this year on May 9th. Expect a day of free family-friendly fun with all-day entertainment including but not limited to: music, dance, song and storytelling. The mission of the Festival of Cultures is to create a gathering place where all can share in and learn about each others' cultures. Booker T. Washington Park is located on Preston Avenue, which is near downtown and easily accessible on bus line #8. This event is free and open to the public!
The 40th Annual Crozet Arts & Crafts Festival will take place that same weekend, May 9th-10th, in Claudius Crozet Park. Expect an incredible array of fine arts and crafts from decorative and wearable fibers to paintings, glassworks, and ornate wood carvings. The event is ticketed, but children 12 and under are free—parking is free as well.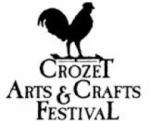 Throughout this coming spring, from March 26th-May 1st, the Charlottesville Dogwood Foundation will be putting on a series of events which comprise the Charlottesville Dogwood Festival. Highlights include a festival pageant, fireworks, a grand parade, and the Dogwood Track Classic, the oldest and most prestigious high school track meet in the south. The Dogwood Track Classic was first held on April 17th, 1965 and remains the premier high school track meet on the east coast.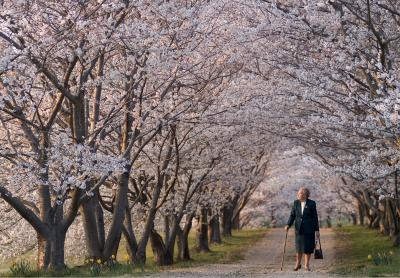 Another prestigious footrace, the Charlottesville Ten Miler, is open to all ages. It will take place on Saturday, March 28th this year. Established in 1976, the Charlottesville Ten Miler has raised tens of thousands of dollars for local charities over the past 40 years. A variety of 5K's, half marathons and full marathons will take place this spring and summer as well, so be sure to check our calendar of events if you are unable to participate in the Ten Miler.

Also be sure to check the UVA Athletics calendar for lacrosse games, tennis matches, baseball games and more. A slew of new athletics facilities have been built in recent years, and more are on the way. UVA Men's Athletics is the reigning Capital One Cup Champion—the definitive multi-sport award given to the school with the most athletic success across all sports—and is on track to be competitive for the 2019-2020 Cup too.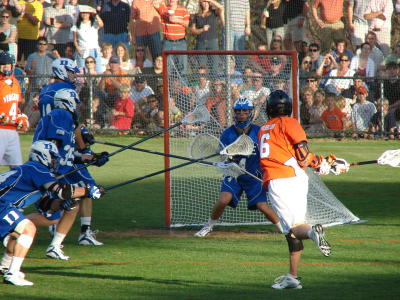 We look forward to greeting you here in Charlottesville and Albemarle County! Should you have any questions during your visit, or find yourself in need of advice, our highly knowledgeable travel specialists will be happy to help you at either of our visitor centers. Be on the lookout for a summer preview in mid to late May!