This year's winners of the annual Blue Ridge Outdoors Magazine Top Adventure Towns contest are ALL in the state of Virginia. If you're looking for adventure, this is the place for you. Charlottesville is the Top Mid-Sized Town! Other winners include Floyd, VA (Top Tiny Town), Bedford, VA (Top Small Town), and Roanoke, VA (Top Large Town).
Charlottesville is located just east of the northern entrance to the Blue Ridge Parkway and the southern terminus of Skyline Drive, the main artery of Shenandoah National Park. While you're here, be sure to visit our spacious natural areas and trails systems! The Saunders-Monticello Trail, adjacent to Thomas Jefferson's Monticello, is a tried and true local favorite.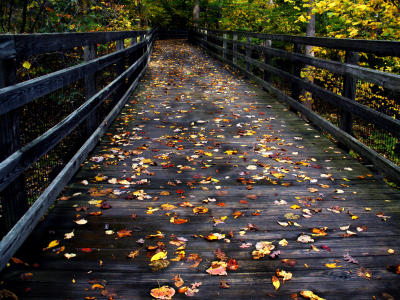 The nearby Highland Rustic Trails at James Monroe's Highland, which meander through gorgeous countryside, are both tranquil and convenient to drive to. Detecting a theme? History and outdoor adventure go hand in hand here in our part of Virginia. As do mountaintops and one-of-a-kind destinations. From Carter Mountain Orchard, which occupies a mountaintop nearby Thomas Jefferson's Monticello, a sweeping panoramic view of Charlottesville and surrounding Albemarle County awaits. Carter Mountain Orchard is a must-see for many Virginians in fall. Be sure to check out their Apple Cider Donuts, named the best in the south by Southern Living!
The Town of Bedford & Bedford County, the Top Small Town, is just a couple hours south of us. We recommend taking the Blue Ridge Parkway instead of I-81! What you lose in speed you'll more than make up for in quality of scenery.
Roanoke in Virginia's Blue Ridge is the Top Large Town for the second year in a row. Not far from Bedford, Roanoke and the surrounding mountains are a go-to spot for hiking and mountain biking for many Virginians. Be sure to check out Mill Mountain and Carvins Cove if you plan to mountain bike, and the nearby scenic overlooks along the Appalachian Trail if you're keen on hiking.
The Town of Floyd & Floyd County is renowned for its vibrant local culture and local hiking trails. Be sure to zipline while you're there!
For further suggestions, check out this comprehensive itinerary put together by the wonderful folks over at Visit Virginia's Blue Ridge.
About the Top Adventure Town contest:
The Top Adventure Town contest encourages readers to vote online for their favorite top adventure town across four different categories: favorite tiny town (population less than 3,000), small town (population 3,001 – 16,000), mid-sized town (population 16,001 – 75,000) and large town (population 75,001+). This year's contest began with 100 adventure hubs located across the Southeast and Mid-Atlantic region. More than 26,000 votes were cast over the course of several weeks and this is the first year that the Charlottesville area has received the top honor.