Valentine's Day is right around the corner and there's no better place to celebrate this romantic day (with your special someone, of course) than Charlottesville and Albemarle County! Named one of the "9 Most Romantic Cities in the South" by The Huffington Post, the Charlottesville area offers a wide variety of romantic activities and attractions, including charming lodging options; a plethora of cozy, award-winning wineries with crackling fireplaces; and an array of intimate and romantic restaurants, sure to create an unforgettable experience. You can also Sip & Stay at many of the wineries in our area, an excellent option for those looking to remain as secluded as possible this Valentine's Day weekend.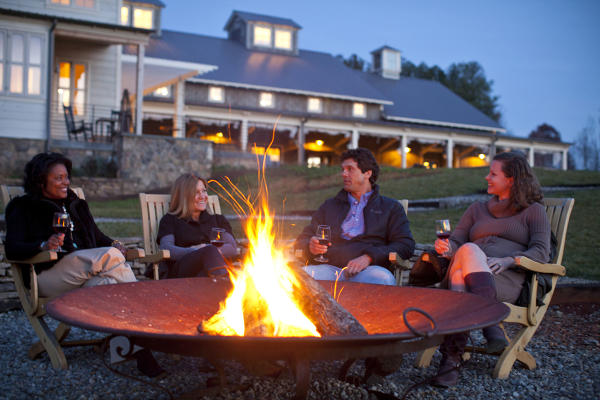 Charlottesville and Albemarle County are home to some of the most picturesque and breathtaking scenery in the country. Nestled in the foothills of Virginia near Shenandoah National Park, the views alone are enough to inspire feelings of love and romance. Home to 35+ wineries, the area has been dubbed one of the "Top Wine Destinations in the World" by Wine Enthusiast and many of these wineries have an incredibly romantic ambiance, with roaring fireplaces and scrumptious food pairings. The vineyards are situated on gorgeous parcels of land, with grapevines set against the backdrop of pastoral landscapes, gently rolling hills, and breathtaking mountains. These serene settings also make Albemarle County vineyards popular marriage proposal sites and wedding venues (in case you're thinking about popping the big question this year). There are even lodging options on site at a few of the wineries, for those seeking a romantic vineyard vacation.
In addition to the bounty of wineries, Charlottesville & Albemarle County are also home to a world-renowned culinary scene. Named the "Locavore Capital of the World" by Forbes, the destination has been leading the pack in the farm-to-table movement since its inception. A stroll down the historic pedestrian Downtown Mall, one of the longest of its kind in the country, is sure to provide all couples with many unique and charming dining options.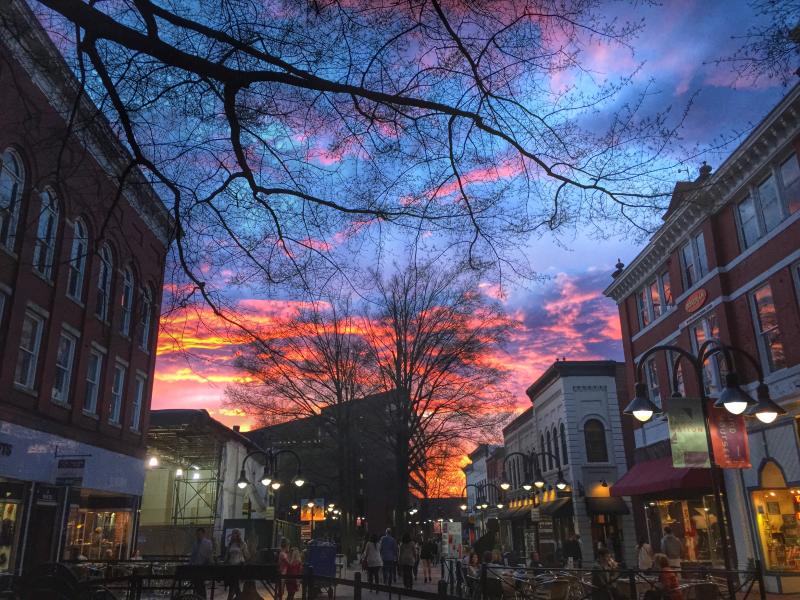 A short, scenic drive into surrounding Albemarle County also provides many romantic dining gems in quaint towns like Crozet and Scottsville. Make sure to save room for dessert at Gearharts Fine Chocolates, an artisanal chocolatier specializing in handmade chocolates and gourmet chocolate gifts. After dinner (and dessert!), enjoy a delicious cocktail at one of the area's rooftop bars for sweeping views that will provide the perfect ending to a romance-filled day.
When it's time to settle in for the night, couples will be pleased with the selection of romantic inns, B&Bs, and boutique hotels in Charlottesville & Albemarle County, with lodging options available for every budget. Many of these properties offer special deals and packages to guests for Valentine's Day weekend and throughout the winter season. No matter where you stay or what you do, when you spend your Valentine's Day getaway in the Charlottesville area, you'll certainly see the many ways that love is in the air. For previews of things to do while you're here, check out our bank of Nickel Tours. We hope to see you soon!