First, a tip: when the students are here, Charlottesville is as it should be seen. The sidewalks are full. So are the libraries. Yes, this means there's a little more traffic—but you're right, Charlottesville rush hours are nothing compared to Northern Virginia's. Even when everyone's here, there remains a distinct quaintness to our city.
The best winter weekends fall between late January and early March. Wintergreen is open. Basketball season is in full swing. The Blue Ridge Parkway offers its bluest views of the year. And though it isn't warm, our winters are mild, and at least it's not hot. In winter, you can grab a cup of coffee from Mudhouse or Grit Café or Java Java and enjoy your exploration of the Downtown Mall without positively melting.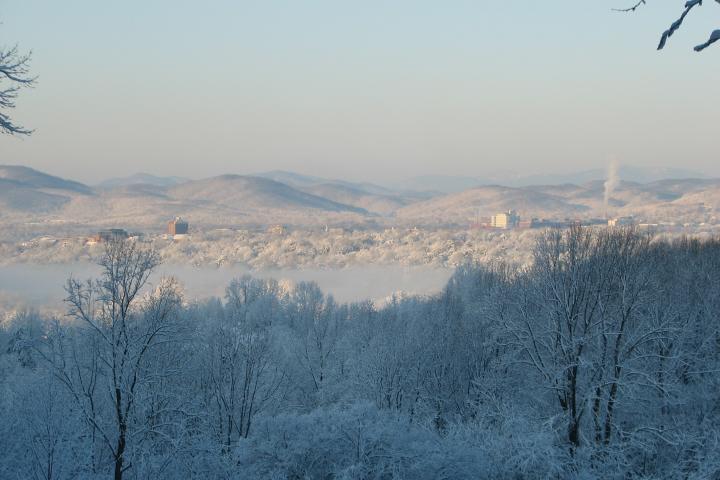 Winter is a very popular time for couples to visit. Families, too. Not to mention the constant rotation of prospective students here to see the University of Virginia. Anyone can tour the Rotunda or the Lawn for free, by the way. (The University Guide Service is elite.) If you plan to see UVa while you're here (hint: see UVa while you're here) take advantage of these tours.
Monticello, Highland, and Montpelier, our local presidential residences, are best experienced when it's cold. Why? For one, they're less busy. But more importantly, the experience of visiting any of these residences is best rounded out without the distraction of gorgeous weather (which can be experienced here in spring and fall and summer, if you were wondering), as you can get a better sense of what an average day would have been like.
If you're looking for live music, the Downtown Mall is the place to go. Miller's has live music every night. That is not an exaggeration. They actually have a band playing every single night. Thursday nights, it's jazz. Jazz nights here are a quintessential Charlottesville experience. If you haven't been to one, go. John D'Earth, the trumpet player, is world class. He has an album called Thursday Night: Live at Miller's which was released in 1998. That's how long he's been a fixture here. He plays with the Dave Matthews Band whenever they're around. The Miller's kitchen is open until 2:00 a.m. every night too, and its food is very, very good. Now you know. The Jefferson Theatre draws the biggest names in winter, but great performances can be seen at The Front Porch and The Southern Café too. If you need to watch a game, try Draft Taproom or Kardinal Hall.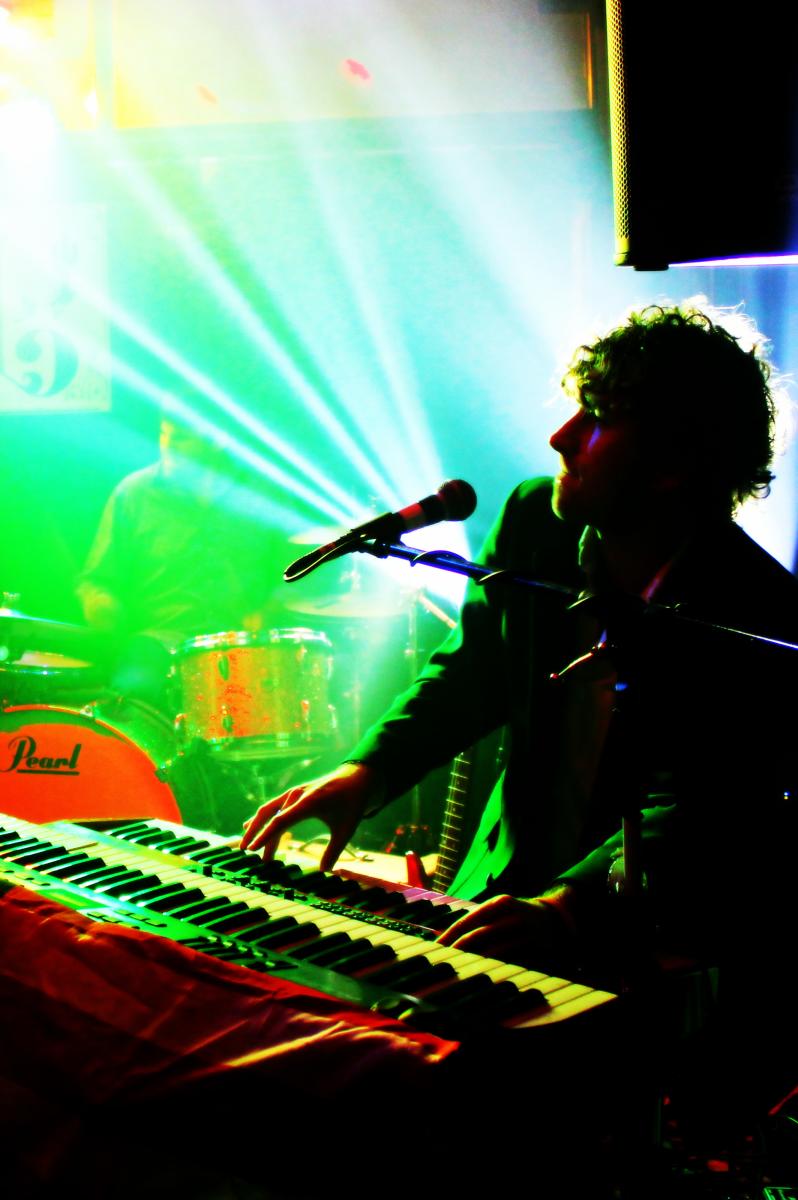 While you're here, be sure to get a feel for the area. Drive down US-250. See Crozet. Go for a hike. The Mudhouse in Crozet is a great place to stop for a quick drink or bite to eat. To get a sense of what makes Charlottesville so unique, it's critical that you take in the countryside. Our restaurant scene has been farm-to-table since the 1700s. Our dining scene is as disproportionately dynamic as our music scene. There is an overabundance of options.
Though most of our best restaurants are concentrated in the city, our wineries are predominantly located in the county. Excluding the west coast, this is the best wine region in the country. You wouldn't be able to visit all the wineries even if you lived here. There are also cideries, like Bold Rock, and distilleries, like North American Sake. Go for the wine, stay for the views. The breweries on Route 151 are excellent as well. If you head out that way, you're more than halfway to Wintergreen already. It may not be warm enough to sit outside at any of these places when you visit, but there will also be smaller crowds, allowing for a more intimate experience. Glass House Winery has perhaps the most unique interior space here. It's like sitting in a greenhouse.
In sum: don't forget to cruise, try jazz night, relax, try a new restaurant, and enjoy yourself.